NE License #: 3001230980
---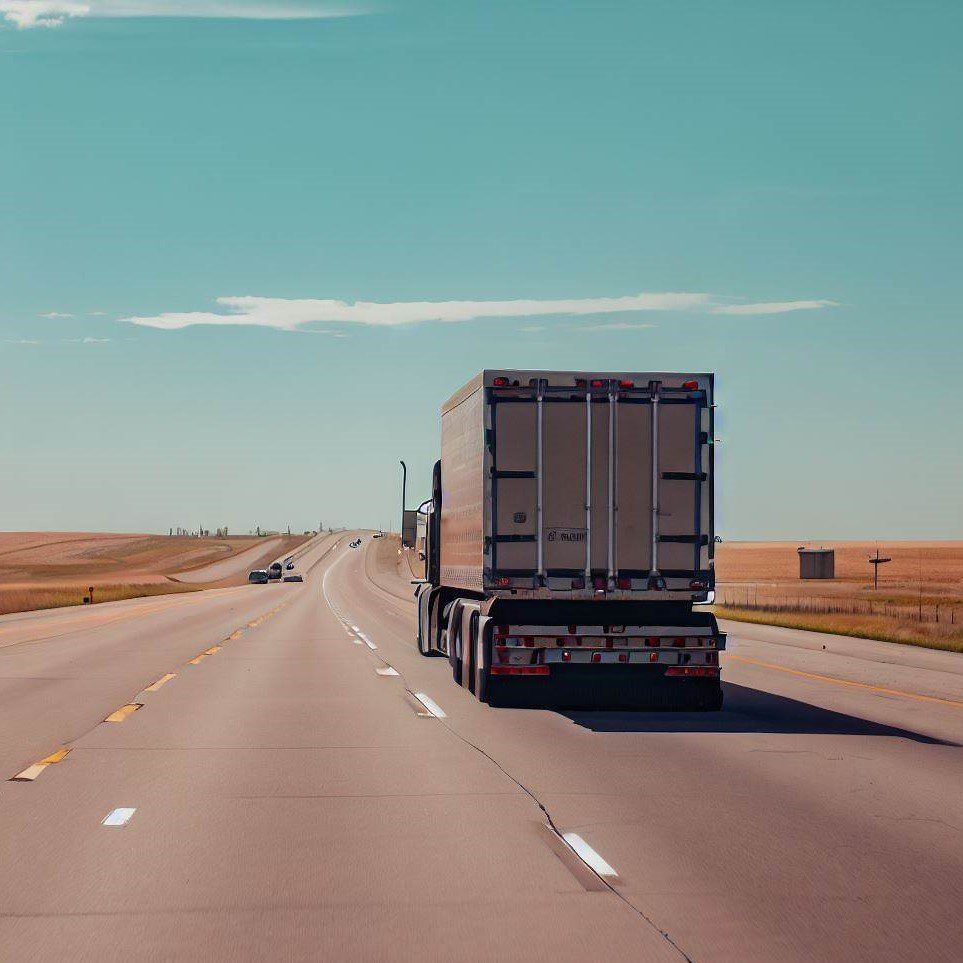 ---
---
Keep Your Wheels Spinning with Kearney Nebraska Truck Insurance
Kearney, named after the fort established to protect travelers on the Oregon Trail, has been a transport hub from the get-go. Today, our thriving town stands proud as a pivotal stop along Interstate 80, the country's longest interstate running coast to coast.
You've probably seen countless trucks barreling down the highway, carrying everything from farm-fresh corn to state-of-the-art machinery. These beauties are the arteries of our local economy, and boy, do they require top-notch insurance! But before we dive in, let's explore some local gems that you'll pass on your trucking route through Kearney.
Whether you're navigating the busy streets of Downtown Kearney or cruising the outskirts on Highway 30, you're likely moving some heavy cargo. Maybe it's agricultural products from the sprawling farms that paint our Nebraska landscape. Or perhaps it's something more unexpected, like tech goods from our budding local businesses.
Indeed, Kearney, nestled in the heartland, is a kaleidoscope of the old and new, with truckers playing a critical role in this dance. It's why Kearney Nebraska truck insurance isn't just a necessity - it's the lifeblood of our trucking scene.
Hitting the Road: Know Your Coverage
Alrighty, enough small talk. Let's get down to the nitty-gritty of commercial trucking insurance coverages. Whether you're driving a rig down Old Lincoln Highway or maneuvering a flatbed through Gibbon, we've got your back - or your truck, rather.
---
Auto Liability

Just as an omelet ain't an omelet without eggs, truck insurance ain't complete without Auto Liability. It's a legal requirement, folks, covering bodily injury and property damage if you're involved in an accident. Think of it as the bedrock of your insurance plan.

Physical Damage

Next up on the dance card is Physical Damage coverage, which is as crucial as a robust coffee on an early morning haul. This coverage ensures your truck's repair or replacement if you encounter mishaps such as collisions, fire, theft, or those pesky hailstones that occasionally grace our Nebraska skies.

Motor Truck Cargo

Moving goods through Kearney, whether it's agricultural products or tech gizmos, you need to ensure your cargo is covered. Motor Truck Cargo insurance acts as a safety net, covering your load if it's damaged or lost. After all, no one wants to tell a farmer his corn was lost in transit!

Non-Trucking, Work Comp and General Liability Insurance

Rounding out our insurance rodeo are Non-Trucking Liability (for when you're off the clock but still driving), Workers Compensation (because workers are as valuable as the cargo they haul), and Truckers General Liability (covering damages related to your business operations). Like a trusty lasso, these coverages help wrangle any unexpected losses you may encounter.
Partner with the Pros at The Insurance Store
Now, why should you mosey on down to our family-owned firm, The Insurance Store? We're not just any ol' insurance agency. We're a one-stop shop that's been safeguarding truckers for 50 years.
We understand trucking is not a 9-to-5 job, so we've built a handy app, TIS24. This digital wonder lets you issue certificates of insurance, get ID cards, and access your policy and insurance documents anytime, anywhere. And did we mention we have access to numerous A+ rated insurance carriers that specialize in commercial trucking? It's like having a convoy of protection at your fingertips!
Navigating Truck Permits and Filings with TIS Trucking Services
Let's not forget about those pesky permits and filings. Just as you wouldn't venture into a Nebraska blizzard without a jacket, you shouldn't hit the Kearney roads without the proper paperwork. Thankfully, our permits division, TIS Trucking Services, is ready to help you tackle those commercial trucking permits. It's just another way we make the road less traveled a little smoother for our truckers.
Join the TIS Family Today
If you're hauling in Kearney and want to secure your rig, livelihood, and peace of mind, it's time to saddle up with TIS. Give our friendly team a buzz at 888-570-3130 or request a quote today. We're ready to steer you in the right direction for Kearney Nebraska truck insurance.
Remember, trucking is not just about getting from point A to point B. It's about the journey, the people you meet, and the lives you touch along the way. And at TIS, we're here to ensure that journey is as secure as it is rewarding. So, let's hit the road, partner!
---
Get a Quote for Truck Insurance
---
Here is what Our Happy Customers have to say
---
Linda, with The Insurance Store, is very prompt in her responsiveness, helpful and proactive. We greatly appreciate her assistance with our firm insurance matters!

Kimberly Hernandez