Grand Island Truck Insurance
NE License #: 3001230980
---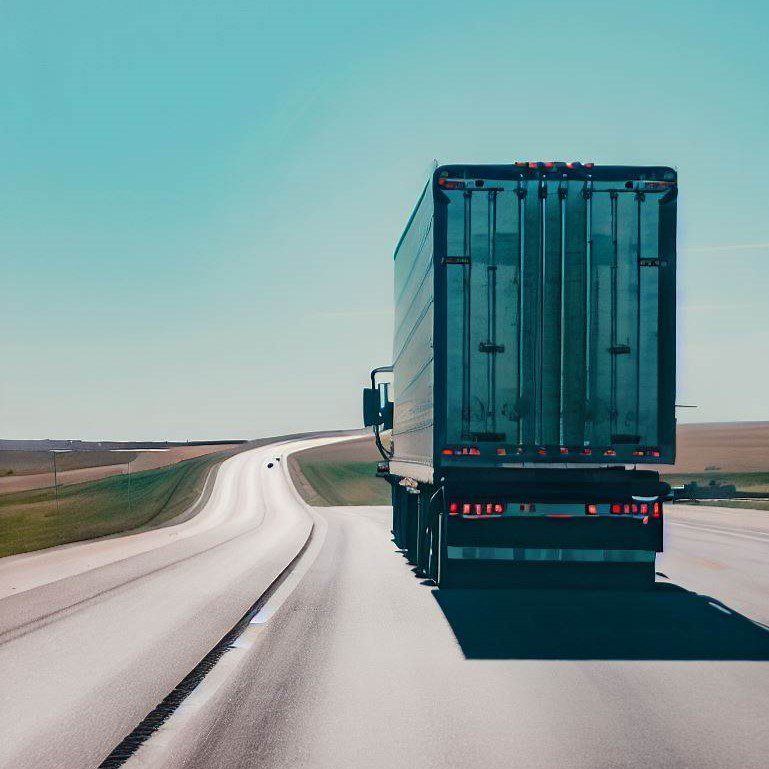 ---
---
Grand Island Nebraska Truck Insurance: Navigate Your Way to Secure Hauling
Nestled in the heart of Nebraska, Grand Island is more than just a speck on the map. It's the epicenter of a bustling hub for freight and logistics, where rumbling trucks are as common as the lark's morning serenade. With the mighty Platte River curling lazily through its landscape, Grand Island presents a unique blend of rural charm and metropolitan vibes.
Dotted with suburbs like St. Libory and Alda, and crisscrossed by major highways like I-80 and US-281, Grand Island is a crucial artery for trucking in the region. Agricultural products, meat and poultry, equipment parts – you name it, and there's a good chance a trucker in Grand Island has hauled it.
However, as the locals say, "You can't go dancin' without the right shoes." That's where we come in. Welcome to The Insurance Store – your one-stop solution for truck insurance in Grand Island, Nebraska.
Securing Your Future with the Right Coverage
Your rig is your bread and butter, but it's also a rolling bundle of liabilities. From fender benders on Broadwell Avenue to cargo thefts in the seedier parts of town, the risks are as diverse as the loads you haul. That's why having comprehensive commercial truck insurance is as essential as the coffee in your cup holder.
---
Auto Liability

Auto liability insurance isn't just important; it's the law. This coverage protects you when your rig causes an accident, damaging another vehicle or causing injuries. Without it, a legal judgment could leave you as high and dry as the sandhills outside of town.

Physical Damage

When you're hauling freight across the highways of Nebraska, your truck isn't just a vehicle; it's your office, your livelihood. Physical damage insurance covers your truck and trailer if they're damaged in an accident, by theft, or in a Nebraska-style hail storm that can turn your rig into a golf ball look-alike.

Motor Truck Cargo

Hauling that load of prime Nebraska beef across state lines? Make sure your cargo is covered. Motor truck cargo insurance protects you if your freight is damaged or stolen. It's not just about covering your bacon; it's about covering the bacon you're hauling too!

Non-Trucking Liability

Just because you've dropped off your load doesn't mean you're free of risks. Non-trucking liability insurance covers you when you're bobtailing or deadheading – basically, when you're truckin' without cargo. It's like an umbrella for a rainy day, even when you're not on the clock.

Workers Compensation

Nobody wants to imagine getting hurt on the job, but sometimes, even the best-laid plans go pear-shaped. Workers compensation insurance covers you for medical expenses and lost wages if you're injured while working. It's a safety net that'll catch you when life decides to throw a curveball.

General Liability

This coverage is an often overlooked, but crucial aspect of truck insurance. It covers damages and injuries that occur outside of the operation of your truck, such as slip and falls at the delivery site. It's the difference between sailing smoothly down the highway and hitting a Nebraska-sized pothole.
Who Choose The Insurance Store?
Choosing to partner with an independent insurance agency like TIS has as many advantages as there are cornfields in Nebraska. A family-owned business for 50 years, we bring experience, knowledge, and a dedicated team to the table. It's like having your own personal convoy guiding you through the winding road of truck insurance.
With us, you're not just a number; you're part of the family. Our reach extends across numerous A+ rated insurance carriers that specialize in commercial trucking. We take the guesswork out of insurance, so you can focus on what you do best – keeping America moving.
And because we believe in being as mobile as you, we've developed our TIS24 app. Need to issue a certificate of insurance? Done. Get your ID cards? Easy. Access your policy and insurance documents? It's as close as your phone or computer. With TIS24, your insurance information is always at your fingertips, making us as accessible as your favorite truck stop diner.
Truck Permits and Filings: We've Got You Covered
Of course, insurance isn't the only thing you have to worry about. Dealing with truck permits and filings can be as tricky as navigating Grand Island's Locust Street during rush hour. But don't sweat it, we've got your back.
TIS Trucking Services, our permits division, is ready to assist with all your commercial trucking permits. Whether you're dealing with IFTA, MCS-90, or single-state registration, our experts will get you the green light, keeping you compliant and on the road.
The Road Ahead
So, there you have it, folks. Grand Island truck insurance doesn't have to be as confusing as a five-way intersection. With the TIS team in your corner, you can navigate the highways of Nebraska with confidence, knowing that we're right there with you.
Ready to get started? We're just a phone call away. Dial our friendly team at 888-570-3130 or request a quote. Because with The Insurance Store, you're not just getting insurance; you're gaining peace of mind. And let's face it, when you're hauling down the highway, that's priceless. Happy trucking!
---
Get a Quote for Truck Insurance
---
Here is what Our Happy Customers have to say
---
Lisamarie provided awesome customer. I've been a Mercury customer for a long time and I have been a satisfied customer.

Mercell Manuel