DE License #: 3001724092
---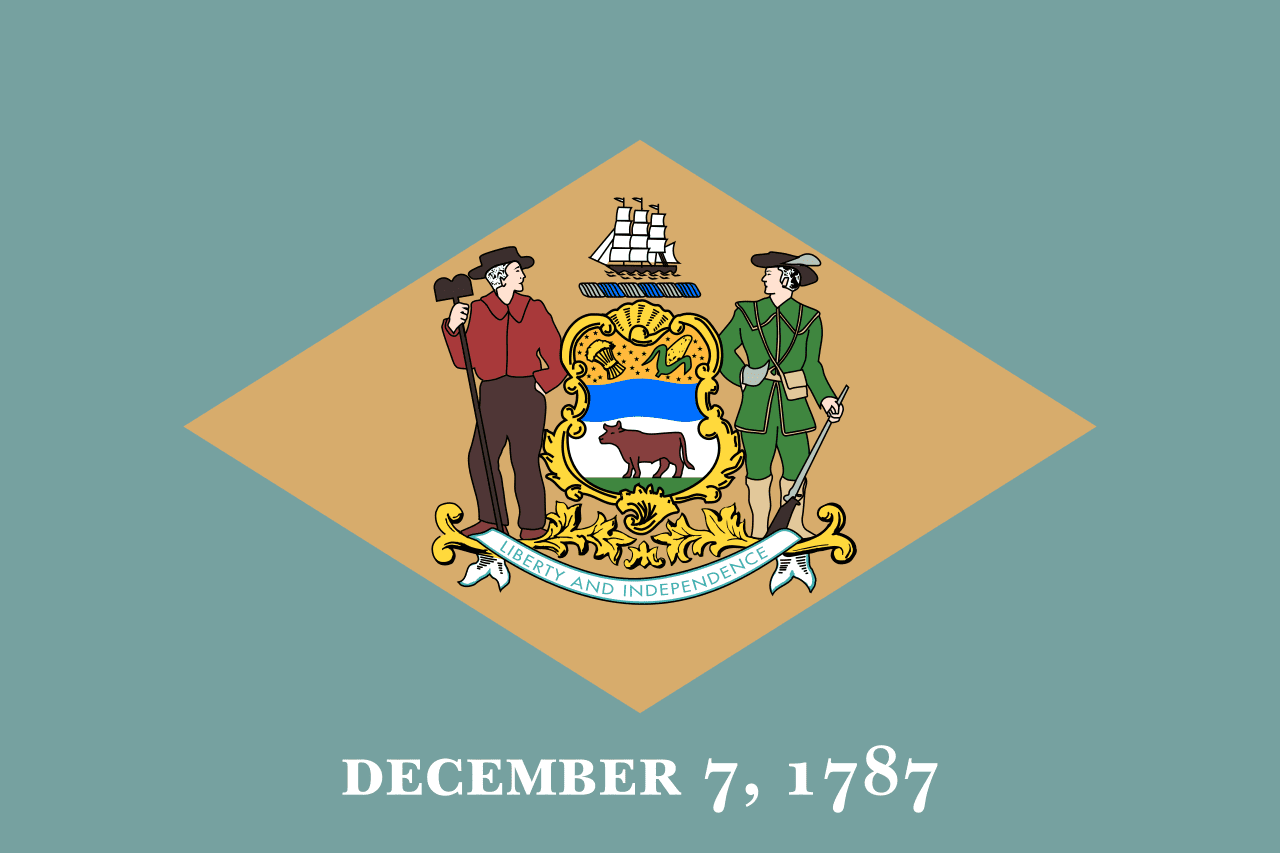 ---
---
Why do I need Delaware Truck Insurance?
Keeping your trucks in good working condition and hiring drivers that are qualified are both important factors when running a trucking business in Delaware. But another important factor is protecting your drivers and vehicles with the proper level of insurance. With the cost of insurance—and all kinds of other expenses—on a steady upward climb, locking in the right Delaware truck insurance with a budget in mind can be a tall order. Regardless, however, it's extremely important to do so.
According to an annual traffic report compiled by the Delaware State Police Department, 2020 saw 1,906 crashes in the state involving truck tractors, semi-trailers, truck combos, or commercially used vans. Of those, 10 crashes resulted in fatalities, 324 (17 percent) included personal injuries, and 1,572 (82 percent) resulted in property damage. So it's not really a matter of whether or not you should be insured but how to find the best value for your money while keeping you and yours protected on the road.
Having insurance is important no matter where you drive, and every state has its own special regulations. Let's review why you need Delaware truck insurance and why you should use an independent insurance agent when protecting your trucks.
Delaware Commercial Trucking Insurance
---
Truck Liability Coverage

Every state requires the purchase of liability coverage for your trucks, though they vary in specifications. Purchasing liability insurance would be in your best interest regardless of requirement. When your truck is involved in an accident, liability insurance covers any injuries or damage sustained by the other driver or vehicle so you don't have to. In Delaware, truck drivers and businesses are required by law to hold a minimum level of liability insurance, determined by what you haul and where. For example, if your truck doesn't cross state lines and is over 26,000 GVW, you must have an intrastate-only USDOT Number and be insured.

Physical Damage Coverage

Physical damage coverage, on the other hand, may not be required by law, but it's just as essential as liability coverage. Any accident involving big trucks can quickly rack up extremely expensive damages. According to the FMCSA, "The average cost of all large truck crashes is about $91,000 per crash." If there are injuries involved, though, that average can easily escalate to nearly $200,000 and even reach millions of dollars in the case of fatalities. But physical damage coverage is designed to protect you from these losses, especially when a truck is put out of service for an extended time or even permanently.

Motor Truck Cargo

To efficiently cover the value of the items they are hauling, for-hire truckers need motor cargo insurance. The party that owns the product being transported, typically, is liable for this insurance because they are the ones who would be on the hook if their goods are damaged or stolen while in transit. This ensures that their assets will be covered.

Truckers General Liability

Truckers general liability can be trickier to understand, but here is the easiest explanation: Truckers general liability insurance is designed to protect your company from any damage that might occur when there is not a driver behind the wheel of your truck. On the other hand, your auto liability coverage would cover your business when you are driving. If you have other aspects of your business—such as a quarry or a consolidation warehouse—you will need a more robust general liability insurance policy that considers exposures outside the realm of trucking.
Why Should I use a Delaware Insurance Agent?
Find Insurance Programs Specific to Your Needs
No matter what or where you're driving, if you apply yourself, you can find an insurance program that caters to that specific type of vehicle and its needs.
No matter what or where you're driving, with some effort, you can find an insurance program that caters to that specific type of vehicle and its needs. In the long haul, this will benefit your business more than trying to force a general insurance program to fit your needs. For example, TIS specializes in the trucking niche and provides market access to numerous specialty Delaware truck insurance programs, including programs for the following:
Instant Certificates of Insurance with our Mobile App
Of course, no one knows exactly when they're going to need good insurance, but there is such peace of mind in knowing that, when those occasions do arrive, you have the necessary coverage. When accidents happen and you need to prove your policy, the last thing you want is to be waiting for hours in the middle of the night for an insurance agent to return your call or get back into the office. For our part, TIS is available 24/7 to issue your certificate of insurance through our mobile app. Regardless of where you or your drivers may go, we're right there with you for every mile of your journey.
Get Assistance with your Delaware Truck Permits & Filings
With so many regulations and laws, it can be hard to ensure that you stay compliant—but not staying compliant can be expensive. The right agent is there to not only make sure you're insured but also to help you keep all of your permits up to date.
At TIS, our permits department is knowledgeable in all aspects of Delaware truck insurance, and we are constantly staying on top of the ever-changing system for updates that might trip you up. We ensure our clients have all of the necessary Delaware trucking permits and keep you informed of all changes made to laws and regulations.
Commercial Transportation & Truck Insurance in 48 States
As an independent brokerage, TIS has access to nearly every carrier under the sun. No matter what kind of truck you're driving, we can partner you with the carrier right for your business. We offer truck insurance products for states surrounding Delaware including Maryland, New Jersey and Pennsylvania. Contact our team today to learn more on how TIS can help you with your truck insurance.
---
Delaware Truck Insurance Quote
---
Here is what Our Happy Customers have to say
---
My wife and I had been searching for a good health insurance broker for a year now. Makayla Andrade was referred to us by our homeowner's insurance, from the first time we spoke Makayla was able to alleviate all of our anxieties and provided us the exact health insurance we were looking for. I would definitely recommend her for any health insurance questions you may have.

Joseph H.
---
Everyone we encountered either by phone or in person at The Insurance Store were friendly, helpful and clearly willing to do whatever was needed to help us. Our attorney recommended Mark at The Insurance Store as an experienced insurance professional who could meet our needs. We will always be grateful for that referral. Mark was able quickly to understand our needs and proceed to answer them . He is a true professional. We had a complicated set of needs and he met them all efficiently and in a timely manner. He was always available for our questions and had the answers. We recommend The Insurance Store and Mark in particular to anyone who wants a GOOD insurance experience.

Steve D.
---
Joe Santos went above and beyond to help us with our insurance renewal. We had several obstacles to over come and he was able to figure them all out. He always responded when we reached out and kept in communication with me. I will definitely be contacting him for the next renewal.

Raven Auto Transport