DE License #: 3001724092
---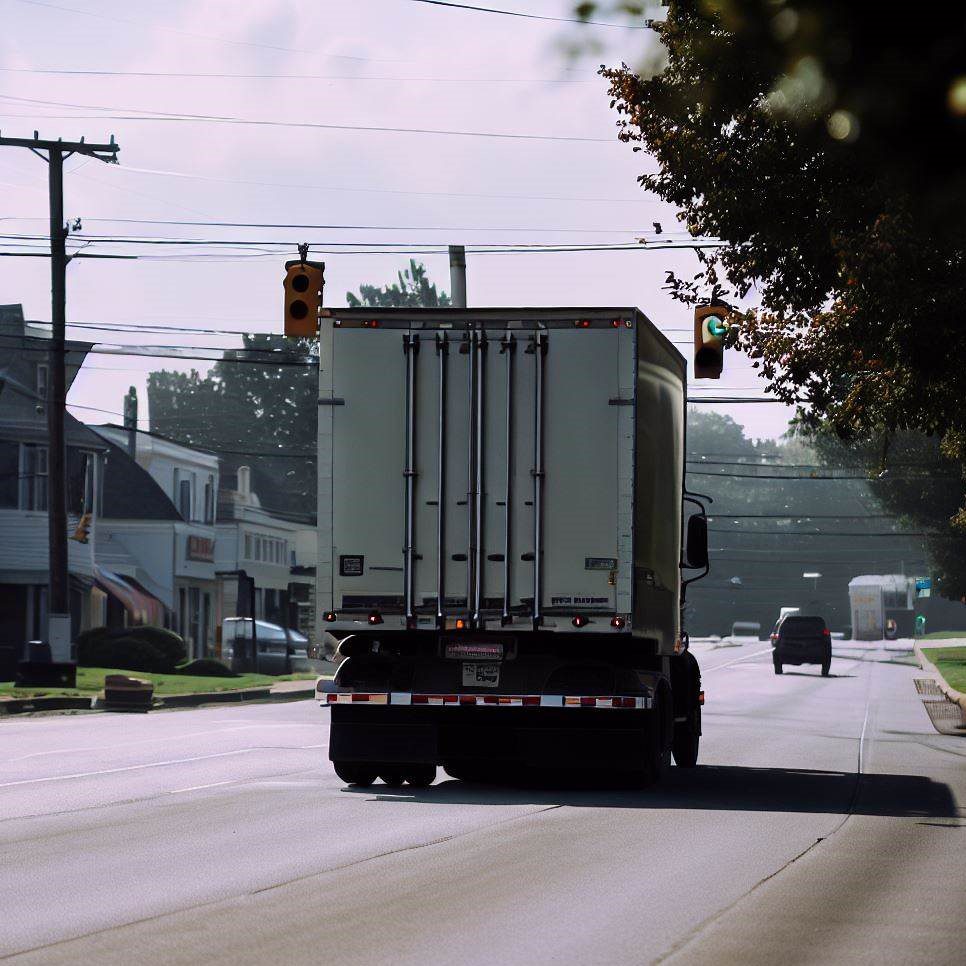 ---
---
A Comprehensive Guide to Newark, Delaware Truck Insurance
Newark, Delaware - a humble, yet vibrant city that continues to leave its mark on the map as the heart of the "Diamond State." The city is full of rich history, delightful scenery, and a thriving business sector. One thing that's often overlooked though, is Newark's significant contribution to the trucking industry. With its strategically located highways like Interstate 95, and the thriving business of transporting everything from poultry products (the state's largest agricultural export) to plastic materials, trucking in Newark has a vital role in the freight and logistics chain.
But, as the age-old saying goes, "the bigger the operation, the bigger the risk." And when it comes to the trucking industry, truer words were never spoken. So, how does one navigate these choppy waters? Simple, with a comprehensive truck insurance plan. And who better to get it from than the family-owned, half-a-century-old, Insurance Store?
Cracking the Code: Commercial Trucking Coverages
Understanding truck insurance can be as tricky as trying to solve a Rubik's cube blindfolded. But, fear not! The TIS team, being the old hands that we are, have got your back.
---
Auto Liability

Just like a cat has nine lives, a truck on Newark's I-95 won't have that luxury. That's where auto liability comes in. Whether it's a fender-bender at the Christiana Bypass, or a more serious mishap on South College Avenue, Auto Liability is your knight in shining armor, covering legal liabilities for injuries or damage to another person or property.

Physical Damage

Ah, Physical Damage – your defense against the unpredictable game of life. If your truck decides to kiss a telephone pole on Elkton Road or gets a makeover from a hailstorm while parked in the suburbs of Brookside, physical damage coverage helps you cover the repair or replacement costs.

Motor Truck Cargo

Imagine this: you're hauling a shipment of Delaware's finest agricultural produce, but Lady Luck isn't on your side. The cargo gets damaged in transit. Enter: Motor Truck Cargo insurance. This policy helps you cover the freight or commodity you're hauling if it's damaged or lost.

Non-Trucking Liability

For those moments when your truck isn't being used for trucking, Non-Trucking Liability (Bobtail Insurance) steps up to the plate. If you're taking a detour for a quick bite at the Newark Diner, this coverage takes care of any damages that might occur when you're not under dispatch.

Workers Compensation

Workers Compensation insurance is the mother-hen of trucking insurance. If one of your drivers ends up spraining their wrist while unloading at the Port of Wilmington, it covers their medical expenses and lost wages.

General Liability

This one's the wild card in the pack. Truckers General Liability ensures you're protected from risks like slip-and-fall injuries at your place of business or damage caused by faulty work. This broad coverage is the extra layer of protection every trucker needs.
The Insurance Store Advantage
Navigating through the labyrinth of truck insurance may seem like an impossible task. But don't worry, The Insurance Store is here to turn that mountain into a molehill. With 50 golden years in business, we offer unparalleled expertise in truck insurance.
Our family-owned business prides itself on working with an extensive network of A+ rated insurance carriers. These relationships, forged over half a century, give us the ability to provide specialized solutions for the commercial trucking industry.
What's more, we've thrown our hat into the digital ring too, with our app, TIS24. It allows truckers to issue their certificates of insurance, get ID cards, and access their policy and insurance documents anytime, anywhere. Your insurance info is now just a tap away, no matter if you're at home or on the go on the bustling streets of Newark.
TIS Trucking Services: Your Ally in Permit Filings
When it comes to truck permits and filings in Delaware, the list can seem as long as Newark's Main Street. But don't sweat it, our permits division, TIS Trucking Services, has got your back. From weight distance tax (WDT) permits to fuel tax reporting, we help you stay on top of your compliance game.
The TIS Team: Your One-Stop Shop
Whether you're hauling poultry or plastic, navigating Newark's highways or maneuvering through the city's streets, one thing's for sure: without the right truck insurance, you might find yourself stuck between a rock and a hard place.
So, why wait for the other shoe to drop? Be it auto liability, physical damage, or workers compensation, The Insurance Store is your one-stop shop for all your truck insurance needs. Contact our friendly team today at 888-570-3130, or shoot us a request for a quote. Let's make your journey on Newark's roads as smooth as a knife through butter. After all, as the locals say, "In Newark, we trust and truck!"
---
Get a Quote for Truck Insurance
---
Here is what Our Happy Customers have to say
---
Kelli is very nice people When I called she always answer the phone she give me the good service really quick fast thank you Kelli you're doing a good job they work very fast thank you very much the help

Wilson Silien