New Jersey Truck Insurance
NJ License #: 3001333254
---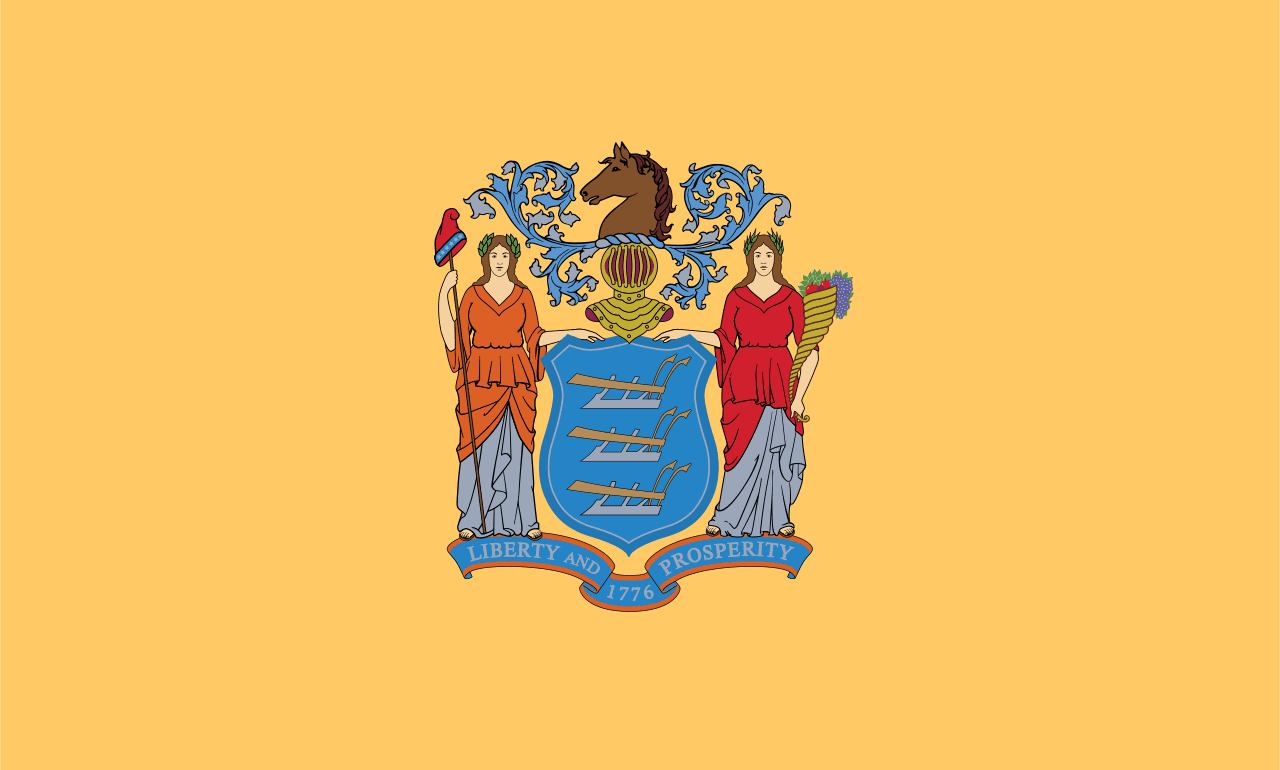 ---
---
New Jersey Commercial Truck Insurance
A state known for its captivating shoreline, the vibrant hustle and bustle of its cities, and, for those in the know, New Jersey has an indispensable role in the trucking industry. Sandwiched between major cities like New York and Philadelphia, New Jersey is a crucial hub for freight, logistics, and transportation. Whether you're zipping past the skyline of Newark or cruising down the scenic Garden State Parkway, commercial trucking is the backbone of this state's economy.
From the lush cranberry farms in the Pine Barrens to the bustling ports of Elizabeth, truckers transport a vast array of commodities across New Jersey. Ever wonder what's inside those big rigs you pass on the Turnpike? It could be electronics headed for retail stores, fresh produce enroute to local markets, or even specialized cargo destined for international shipment. Cities like Jersey City, Trenton, and Paterson play pivotal roles in the state's intricate transportation network, with major interstates like I-95 and I-78 serving as the state's arterial highways.
Before we dive in, let's tackle the elephant in the room. Why's insurance such a big deal? Well, imagine cruising down I-295 when, out of the blue, a tire blowout leads to a cargo spill. That's where insurance swoops in, saving the day (and your wallet!).
Understanding New Jersey Trucking Insurance Coverages
Driving the Garden State without proper coverage? You're cruising for a bruising! Protect yourself with these must-have coverages:
Auto Liability

Maintaining robust auto liability insurance is imperative for trucking companies operating in major New Jersey metropolitan areas like Newark, Jersey City, and Paterson. This type of policy provides payment for property damage and bodily injury to others when one of the trucking company's vehicles is involved in an at-fault accident. For example, Garden State Trucking is an Elizabeth-based trucking company with a fleet of tractor trailers traveling across New Jersey daily. One of their rigs is hauling goods along the New Jersey Turnpike through Secaucus when the driver gets distracted and rear-ends a minivan full of passengers. Several people sustain serious injuries, and the van is totaled. Garden State's ample auto liability coverage pays for the extensive medical treatment and vehicle repairs for those affected, up to the policy limits. This protects Garden State from potentially company-ending lawsuits. Maintaining robust auto liability insurance allows trucking firms to confidently traverse the Garden State, knowing they are shielded financially if a devastating accident occurs.

Physical Damage

Obtaining robust physical damage insurance is crucial for New Jersey trucking companies looking to safeguard their investments in equipment. This type of policy provides payment to repair or replace owned trucks and trailers damaged in collisions, rollovers, fires, floods, hail, vandalism, or other covered events. For example, Jersey Strong Transport operates a fleet of dry vans and flatbeds out of Newark, frequently shipping goods between the bustling Port of New York and New Jersey and inland cities. While traveling along the NJ Turnpike, one of their trucks is sideswiped by a distracted motorist near Trenton, mangling the trailer's rear doors and frame. Jersey Strong's ample physical damage coverage allows them to swiftly repair the trailer and get it back on the road serving customers. Without this policy, the trucking company would absorb a major financial loss having to fund repairs out of pocket. Physical damage insurance gives New Jersey truckers' confidence that unforeseen disasters won't devastate their assets. It's an essential coverage for motor carriers protecting their trucking investments in the Garden State.

Motor Truck Cargo

Carrying robust motor truck cargo insurance is critical for trucking companies hauling high-value freight across New Jersey. This policy provides payment for loss or damage to the goods being transported in the event of an accident, theft, or other covered loss. For example, Garden State Haulers operates a fleet of trucks and trailers out of Newark, frequently shipping luxury cars from New Jersey dealerships to markets in New York City. While transiting the New Jersey Turnpike near Exit 8A, one of their auto transporters overturns after the driver loses control, destroying two Porsche 911s onboard. Garden State's ample motor truck cargo coverage pays out $300,000 to cover the full value of the ruined luxury cars. This prevents them from incurring a monumental uninsured loss. Having sufficient cargo insurance gives New Jersey truckers' confidence their customers' freight is protected during transit. It's an indispensable coverage that allows motor carriers to securely accept freight shipments across the Garden State.

Reefer Breakdown

Obtaining quality reefer breakdown coverage is vital for New Jersey trucking companies hauling temperature-sensitive cargo. This policy provides payment for loss or spoilage of perishable freight if the refrigeration unit on the trailer fails. For example, Jersey Fresh Logistics operates a fleet of refrigerated trailers carrying fresh seafood from Jersey Shore ports to restaurants in Newark and Trenton. While one of their trucks is transiting the New Jersey Turnpike near Exit 7A, the reefer unit breaks down catastrophically. The shipment of fresh lobster and clams is a total loss by the time a repair truck can arrive, valued at $45,000. Thankfully, Jersey Fresh has ample reefer breakdown coverage to pay for the ruined cargo. This prevents them from taking a disastrous financial hit. For truckers hauling perishables between Atlantic City and New York City, reefer breakdown insurance is indispensable protection against unpredictable equipment failures and traffic delays. It allows Garden State carriers to confidently accept temperature-controlled loads knowing their assets are shielded.

Non-Owned and Trailer Interchange

Non-owned trailer and trailer interchange coverage is an important but often overlooked aspect of commercial trucking insurance in New Jersey. This coverage protects trucking companies when their drivers are pulling a trailer they don't own, such as when doing a trailer swap or interchange. For example, ABC Trucking based in Newark does an interchange in Elizabeth with XYZ Trucking. The ABC driver drops off their loaded trailer and picks up an empty one from XYZ. If the ABC driver gets in an accident while pulling the XYZ trailer, XYZ's insurance would cover the trailer, but without non-owned trailer coverage, ABC could be liable for anything involving the tractor. With this coverage, ABC Trucking would be protected for liability claims involving their tractor while pulling someone else's trailer. New Jersey trucking companies need to make sure they have this critical coverage to avoid any gaps when trailers are interchanged.

Non-Trucking Liability

Non-trucking liability coverage, often referred to as bobtail insurance, is essential for New Jersey truckers to have in place when not hauling loads. This coverage protects truckers when driving without a trailer attached, such as when deadheading to pick up a load or returning from a delivery. For example, Smith Trucking based in Trenton dispatches a driver to deliver a load to a warehouse in Secaucus. After dropping the trailer, the driver bobtails 60 miles away to pick up their next assignment in Newark. If the driver gets in an accident on the way to Newark, without non-trucking liability coverage, Smith Trucking could be on the hook for substantial liability damages. This affordable coverage fills the gap between trucking operations and private auto insurance. New Jersey truckers should ensure they have adequate non-trucking liability limits to protect their assets when driving bobtail.

Excess Liability

Carrying sufficient liability limits is crucial for New Jersey trucking companies to protect their finances. Excess liability coverage provides additional protection above the primary liability limits. For example, Safe Trucking Inc based in Camden has a $1 million primary liability policy. To get an additional $4 million in coverage, they purchase a $4 million excess liability policy that sits on top of their primary insurance. This kicks in after the underlying $1 million is exhausted in the event of a loss. So, if Safe Trucking gets sued for $5 million in damages due to an accident, the first $1 million would be covered by the primary policy and the additional $4 million would be picked up by the excess liability policy. Having excess coverage allows New Jersey truckers to obtain higher total limits without the expense of carrying that substantial limit on their primary policy alone. It provides an additional layer of protection in our increasingly litigious society.

Workers Compensation

New Jersey statutes mandate that all employers, including trucking companies, carry workers compensation insurance. This covers injuries employees sustain on the job. For example, Star Trucking Company based in Newark has a driver who is unloading cargo and injures their back. They file a worker's comp claim that covers medical treatment and partial wage replacement benefits while recovering. Star Trucking's workers comp policy pays these costs so that the driver can get back to work without financial hardship. New Jersey truckers with even one employee must secure this coverage. Premiums are based on payroll, job classifications, and claims history. Maintaining a safe work environment and modified duty program can help control workers comp costs. But this coverage provides critical protection for both New Jersey trucking companies and their drivers when workplace injuries occur.

Occupational Accident

Occupational accident coverage is an often-overlooked coverage that can provide additional protection for New Jersey truck drivers. This insurance provides benefits for work-related injuries that cause disability or death. For example, Diamond Transportation in Hoboken has a driver who loses an arm in a loading accident. Their workers compensation would cover medical bills and partial lost wages, but the injured driver would still face financial struggles. Occupational accident insurance could provide benefits for prosthetics, home health care, and income replacement beyond what workers compensation covers. The tax-free lump sum payment could be used to pay for college for the driver's kids. This coverage bridges the gap between workers comp and life insurance. Premiums are affordable, especially for the security occupational accident insurance provides New Jersey truckers and their families when serious workplace injuries occur.

General Liability

Truckers' general liability (GL) coverage is essential for New Jersey motor carriers to protect their business. This coverage is broader than just auto liability and includes protection for third party bodily injury, property damage, personal injury, and advertising injury arising out of premises, operations, products and completed work. For example, Shore Haulers Inc based in Atlantic City has a visitor slip and fall on their office floor. Or their mechanic installs a faulty tire that blows out causing an accident. In both scenarios, the GL policy would cover legal defense costs and settlements up to the limit selected. GL also covers contractual liability, so if Shore Haulers assumes another carrier's liability per a written contract, they'd still be covered. New Jersey truckers should purchase enough GL limits to cover their entire organization and enhance coverage with additional insuring agreements to avoid gaps. It's the first line of defense beyond auto liability coverage.
Why Should I use a New Jersey Insurance Agent?
Trust us, we get it. Insurance isn't the most exciting topic. But with half a century under our belt, our family-owned business has fine-tuned the art of protection. Why juggle multiple providers when TIS offers access to an array of A+ rated insurance carriers specializing in commercial truck insurance? Plus, with our nifty TIS24 app, truckers can effortlessly issue certificates of insurance, grab ID cards, and access vital documents anytime, anywhere. Whether you're on a pit stop in Edison or resting up in Cherry Hill, we're with you every mile of the way.
Types of Trucks and Trailer We Insure
From flatbeds and tankers to refrigerated trucks and dry vans, TIS offers tailored insurance programs to fit the unique needs of every vehicle type. Whether you're transporting lumber through the Pine Barrens or fresh seafood to Atlantic City, we've got the coverage tailored for you.
Here are some types of trucking operations we have markets for:
At TIS, we're not just insurance brokers; we're part of the trucking family. Fifty years and countless miles later, our commitment to safeguarding the hard-working truckers of New Jersey remains unwavering. Whether you know us as The Insurance Store, TIS, or simply "that friendly team," our mission is steadfast: to protect, support, and champion the heroes of the highway.
Get Assistance with your NJ Truck Permits & Filings
Before hitting the open road, you've got some homework. New Jersey's truck permits and filings can be a tangled web. Fear not! Our dedicated permits division, TIS Trucking Services, is on standby to guide you through the maze, ensuring you're compliant, covered, and ready to roll.
Serving the Garden State and Beyond!
Rolling through the states surrounding New Jersey? We've got you covered there too. From the bustling streets of New York to the rolling hills of Pennsylvania, Delaware's serene beaches, and the lively vibes of Connecticut, we offer top-tier truck insurance tailor-made for each state.
Get a Quote for New Jersey Truck Insurance
Give our warm and welcoming TIS team a shout at 888-570-3130 and let us steer you in the right direction. After all, in the world of trucking, it's not just about the destination – it's about enjoying the journey, and we're here to ensure it's a smooth one.
---
New Jersey Truck Insurance Quote
---
Here is what Our Happy Customers have to say
---
Such a great company! Codi Graybill has been absolutely awesome and a pleasure to work with. I have never had any issues getting what I need, the responses are quick and Codi is always willing to help. I truly appreciate the great customer service.

Marlene Nuno
---
Ashley was very patient, personable, professional and prompt regarding the process of getting my insurance set up again! It's always a blessing to work with people like her in the industry!

Carry Bushfield
---
These guys know their business and do things at a paramount level platform. There simply is no better and they set the standard above everyone else. A tough act to follow!

Bell Construction