Elizabeth Truck Insurance
NJ License #: 3001333254
---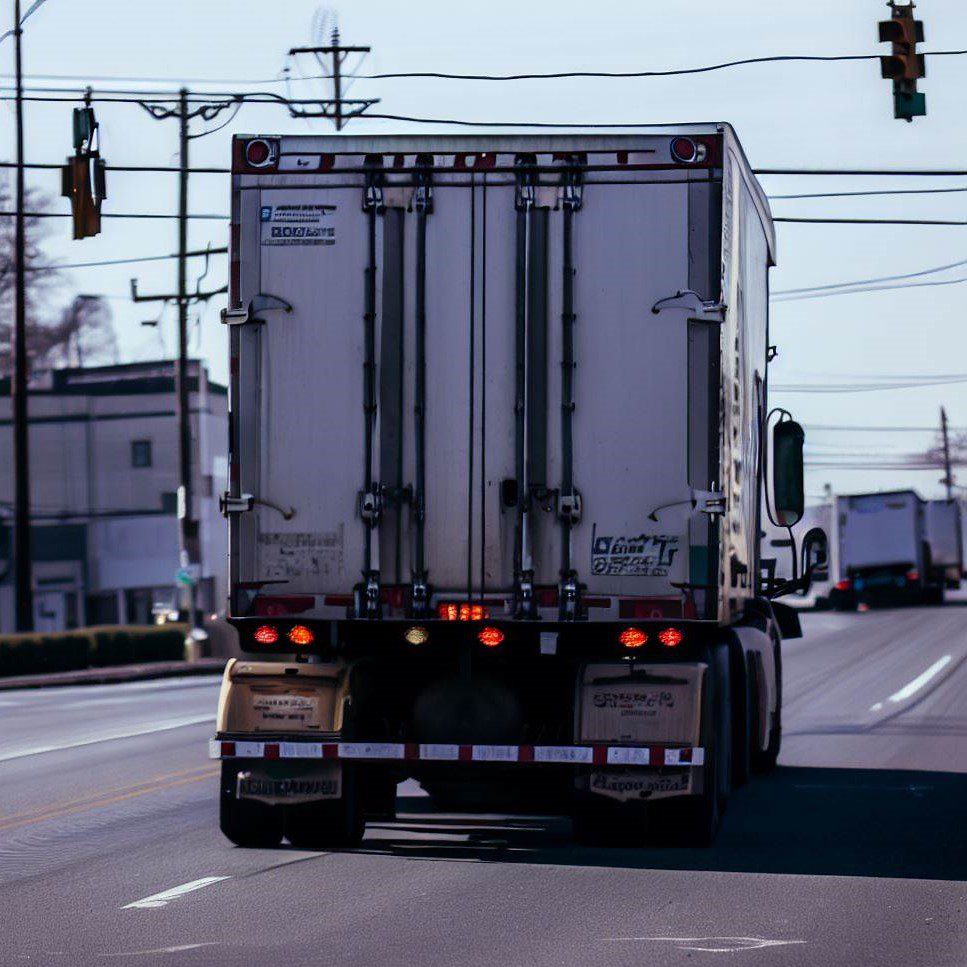 ---
---
A Deep Dive into Elizabeth New Jersey Truck Insurance
In the hustle and bustle of the urban landscape, nestled within the embrace of the legendary Garden State, lies the charming city of Elizabeth. Known for its rich history, diverse culture, and sprawling industrial sector, Elizabeth is nothing short of a marvel. It's a city that thrives on the ceaseless rhythm of trucks, transporting precious cargo along its veins of asphalt and concrete.
But let's cut to the chase, shall we? If you're navigating these mean streets on a big rig, a beast of burden carrying the lifeblood of our economy, there's one thing you can't overlook—Elizabeth, New Jersey truck insurance.
From carrying an array of commodities like pharmaceuticals, groceries, clothing, and electronics, to navigating major highways like the pulsating I-95 or the scenic Route 1, the trucking life in Elizabeth is a remarkable ride. And just like any road trip, it needs the right insurance coverage to ensure a smooth journey.
Understanding Commercial Trucking Insurance Coverage
Commercial trucking insurance isn't just a safety net—it's a lifeline. From Elizabeth to Edison, and every point in between, having the right coverages can spell the difference between a minor hiccup and a major headache.
---
Auto Liability

Every rig that rolls out on the highway needs Auto Liability coverage. If you're unfortunate enough to be involved in an accident, this is what keeps you from hitting rock bottom. You see, it's a two-fold shield—covering the damage you cause to others' property, and taking care of the medical bills if someone gets injured. Say you're maneuvering around a tricky corner near the Elizabeth Marina and accidentally collide with a car—you've got an Auto Liability safety net.

Physical Damage

Then there's Physical Damage coverage. Let's say you're on Route 1, and an overzealous deer decides to play chicken with your truck. Or perhaps a rogue car decides to engage your rig while on the way to a local warehouse. That's when Physical Damage insurance comes to your rescue, taking care of repair or replacement costs.

Motor Truck Cargo

Motor Truck Cargo coverage? It's your cargo's guardian angel. You wouldn't want a load of brand-new electronics, freshly minted from an Elizabeth tech factory, damaged or stolen without some insurance backup, would you?

Non-Trucking Liability

The "off-duty" times need protection too. Non-Trucking Liability coverage looks after you when you're not hauling a load.

Workers Compensation

Workers Compensation covers medical bills if one of your workers gets injured on the job.

General Liability

And last but not least, there's Truckers General Liability. This one's your knight in shining armor if you're sued for something related to your trucking business—like, heaven forbid, a customer trips over a strap from your load at the delivery point.
The Benefits of Partnering with The Insurance Store
But how do you find the perfect coverage for your unique trucking needs in Elizabeth? Enter, The Insurance Store. A family-owned business boasting a stellar 50-year record, TIS is your gateway to a range of A+ rated insurance carriers specializing in commercial trucking.
We're not just selling insurance—we're building relationships. Our TIS24 app brings you round-the-clock access to your insurance documents, lets you issue certificates of insurance, and even provides your ID cards, all from the comfort of your cab, home, or wherever life takes you.
Commercial Trucking Permits and Filings
Navigating the bureaucratic mess of trucking permits and filings can be a Herculean task. But fear not, the TIS Trucking Services division is here to pull you out of the paperwork quicksand. Our experts understand the ins and outs of the trucking permit landscape in the Garden State.
Call to Action
There's a lot of road between you and your destination, and we at The Insurance Store aim to make your journey as smooth as possible. Navigate your Elizabeth trucking journey with confidence, knowing that our friendly TIS team is behind you every mile of the way.
Ready to join the TIS family? Call us at 888-570-3130 or request a quote online. We're ready to roll when you are.
So buckle up, fire up that engine, and let's hit the road together. After all, in the words of the legendary trucking anthem, "We've got a long way to go and a short time to get there." Happy trucking, Elizabeth!