NJ License #: 3001333254
---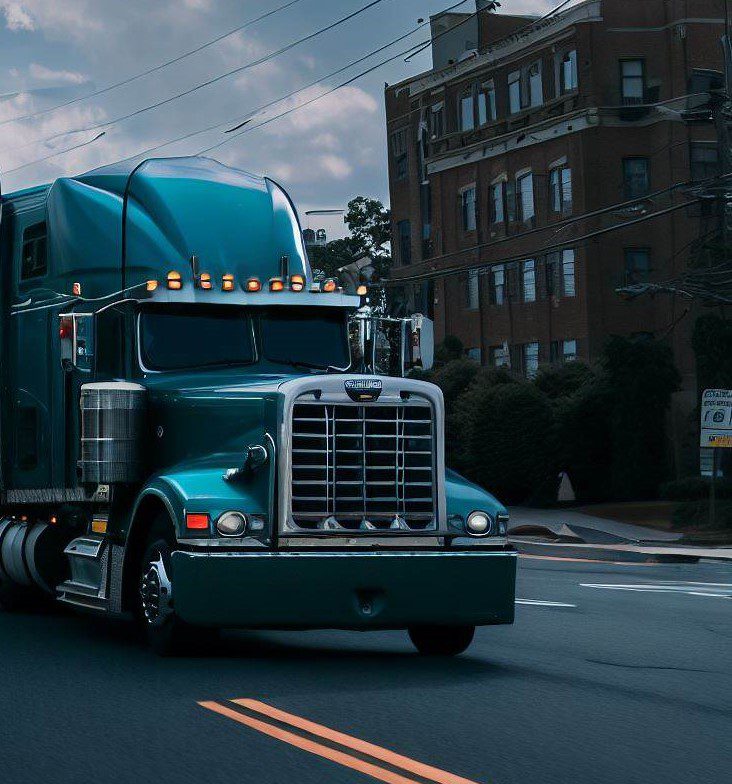 ---
---
Your One-Stop-Shop for Paterson New Jersey Truck Insurance
Known as "Silk City" for its historical relevance to the silk production in the 19th century, Paterson is the third-largest city in New Jersey. It's not just the powerful Great Falls or its vibrant multicultural cuisine that makes it famous; it's also a pivotal player in the logistics and trucking scene.
Amid the humming highways and bustling side streets, trucks of all shapes and sizes weave a dance of commerce, transporting everything from electronics to foodstuffs, construction materials to textiles. Whether it's the trucks sprinting across the I-80, or those cruising around the suburban sprawl, each one of these iron beasts needs something critical: insurance.
In this treacherous world of liabilities, collisions, and shifting regulations, where do you turn to for reliable truck insurance? Enter The Insurance Store, a family-owned business with 50 years of hard-earned wisdom and trust. This isn't just a story about insurance; it's about a lifeline for your livelihood.
Understanding Trucking Coverages in Paterson, NJ
Navigating through the various truck insurance coverages might seem as tangled as the downtown Paterson traffic at rush hour. No worries, mate! The TIS team's got your back. Let's break it down:
---
Auto Liability

Like a good, sturdy hard hat at a construction site, Auto Liability is your first line of defense. It covers bodily injuries and property damage caused by accidents where you're the at-fault driver. Not only is it a smart safety net, it's also legally required in the Garden State.

Physical Damage

Trucks are like the workhorses of Paterson's commerce, but they aren't immune to mishaps. Physical Damage insurance is like having a reliable mechanic on speed dial, ready to cover repair or replacement costs resulting from collisions, fires, theft, or natural disasters. It's your bulwark against those potholes on the roads and the storms of life.

Motor Truck Cargo

Ever thought about what happens if the goods you're transporting get damaged? That's where Motor Truck Cargo insurance swoops in. Whether you're hauling apparel from the bustling commercial district in downtown Paterson or ferrying fresh produce from suburban farms, this coverage ensures you aren't left holding the bag for damaged cargo.

Non-Trucking Liability

Even off the clock, trucks have a knack for attracting trouble. When you're out and about for personal use, Non-Trucking Liability steps in, covering damages you might inflict when you're not hauling cargo or merchandise.

Workers Compensation

You're only as good as your crew. Workers Compensation ensures your employees are covered for medical costs or lost wages due to job-related injuries or illnesses. It's not just a legal necessity; it's a token of care for your valuable team.

General Liability

This covers the damage that might happen when you or your employees are servicing a vehicle or unloading goods. In essence, it's your safety net for all things trucking-related but not necessarily linked to the actual driving.
The Insurance Store: Your Reliable Insurance Partner
Choosing TIS is like finding a shortcut during peak hour; it's a game-changer. As an independent insurance agency, TIS isn't shackled to a single provider. With access to numerous A+ rated insurance carriers specializing in commercial trucking, we tailor the best coverage plans for your needs.
TIS isn't just about offering insurance; we're all about service, too. The TIS24 app is like having an insurance broker in your pocket, allowing you to issue certificates of insurance, access ID cards, and policy documents anytime, anywhere. It's like a 24/7 roadside diner for all your insurance needs.
The Added Perks: TIS Trucking Services
In the trucking universe, permits and filings are as important as a good CB radio. Without the correct permits, you're a sitting duck, grounded in your depot. But fear not, because TIS Trucking Services is your trusty co-pilot. From ensuring you have the right permits to managing filings in the labyrinth of New Jersey's trucking regulations, we've got you covered.
The TIS Invitation: Protect Your Peace of Mind
With half a century of truck insurance savvy tucked under our belt, we at TIS have been the steadfast beacon guiding countless truckers down the highway of secure and successful business operations.
Ready to hit the road with the ultimate peace of mind? Give our friendly team a call at 888-570-3130 or request a quote today. After all, Paterson NJ trucking insurance isn't just about paperwork; it's about protecting your livelihood, one mile at a time. So, join us, because at TIS, we don't just sell insurance; we deliver trust, safety, and peace of mind.
---
Get a Quote for Truck Insurance
---
Here is what Our Happy Customers have to say
---
I been with the insurance store for around 10 years and I never have any problems with all my claims their stuff it's very professional and helpful they have really good rates !!

Rafael Ochoa