NJ License #: 3001333254
---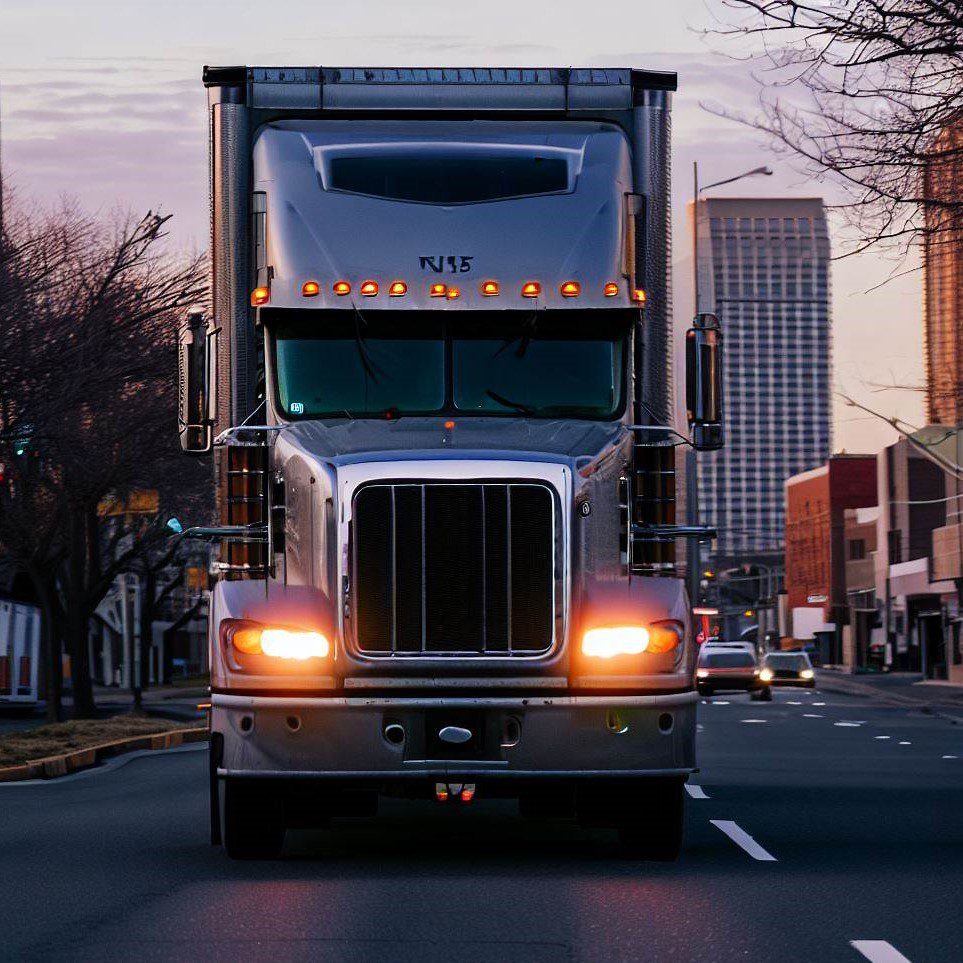 ---
---
The Essential Guide to Truck Insurance in Newark, New Jersey
Welcome to the hustle and bustle of Newark, New Jersey. You know, the city that's far more than just a backdrop to the Sopranos. Newark is a cultural cauldron, a cocktail of diversity, and, most importantly for our purposes today, a hub of freight and logistics. Yes, sir, you heard that right! The third-oldest city in the United States is also a trucking powerhouse, bustling with the hustle of the trucking industry. And as we say in Newark, "Let's get this show on the road!"
To understand the trucking scene in Newark, we need to take a bird's-eye view of the city and its surroundings. Studded with neighborhoods like Ironbound, North Ward, and the Central Business District, Newark is a woven fabric of culture and industry, threaded together by its highways. Interstates 78 and 95, the lifeblood of logistics, crisscross through the city, forming a highway honeycomb that's crucial for the movement of cargo.
In Newark, we're not just transporting teddy bears and toilet paper. This city deals with high-stakes cargo like electronics, pharmaceuticals, and even produce from the Garden State's fertile fields. With the Port of Newark being one of the largest in the United States, our trucks play a vital role in the distribution of goods nationwide. However, as the old truckers' proverb goes, "With great freight comes great responsibility."
Laying the Bedrock: Understanding Truck Insurance
Truck insurance is not just about dodging legal hiccups; it's about securing the very bedrock of your trucking business. Now, let's take a ride down insurance lane and uncover the reasons behind each coverage.
---
Auto Liability

Just like a good ol' chocolate chip cookie, auto liability is a staple of truck insurance. It covers bodily injury and property damage caused by your big rig. Let's say, heaven forbid, you're cruising down McCarter Highway and an unforeseen mishap occurs. That's when auto liability steps in, like a knight in shining armor, to cover the costs.

Physical Damage

Protecting your truck is like protecting your best pal. Physical damage insurance, with its comprehensive and collision coverage, does just that. It covers damages from events ranging from accidents, fire, theft and vandalism.

Motor Truck Cargo

In the trucking world, cargo isn't just freight; it's your bread and butter. This coverage safeguards your load against loss or damage. Your cargo needs a security blanket, and motor truck cargo insurance is just that.

Non-Trucking Liability

This one's for all those times when you're not under dispatch but your truck's out on a personal errand, like a coffee run on Broad Street. Non-trucking liability swoops in to cover any liabilities during these personal jaunts.

Workers Compensation

It's no secret that trucking can be a hazardous profession. Worker's compensation steps up to cover medical expenses and lost wages if an employee gets injured on the job.

General Liability

Last but not least, truckers general liability provides a broad spectrum of coverage. From slips and falls at your office to mishaps during loading and unloading, this coverage is the one-size-fits-all hat of truck insurance.
Join The Insurance Store Family
Imagine having a crew that's been in the game for 50 years, understands your trucking needs, and has access to numerous A+ rated insurance carriers specializing in commercial trucking. That's us, folks – The Insurance Store. And, we're not just any insurance agency; we're a family-owned business.
The Magic of TIS24
Our TIS24 app is like a magic wand in the realm of trucking insurance. It lets you issue your certificates of insurance, get ID cards, and access your policy and insurance documents anytime, anywhere. Just a few clicks on your computer or phone, and voila! It's a technological marvel that'll have you wondering how you ever did without it.
Crossing the T's and Dotting the I's: Trucking Permits and Filings
Navigating the labyrinth of truck permits and filings can be as tricky as a Jersey jug handle. But don't fret; we've got your back. Our permits division, TIS Trucking Services, can help you with all your commercial trucking permits.
So, whether it's the Garden State Parkway or the New Jersey Turnpike, we'll ensure you're good to go in the world of permits and filings. And if you thought Newark traffic was a challenge, wait until you see the paperwork!
Your Roadmap to a Secure Trucking Future
Roll up those flannel sleeves and get ready to switch lanes to a future secured by comprehensive Newark New Jersey truck insurance. Whether you're a rookie in the trucking industry or a seasoned trucking titan, we've got you covered. Give our friendly team a ring at 888-570-3130 or request a quote today. It's time to hit the road, Jack, and don't you come back without comprehensive truck insurance! Now, that's what I call trucking in style!
---
Get a Quote for Truck Insurance
---
Here is what Our Happy Customers have to say
---
Andrew has provided me with outstanding customer service every time I've worked with him. He is not only polite and professional but he is also quick. He is patient with all of my questions. I've been able to count on him many times to provide me with the best insurance policies for semi-trucks. I will continue to work with Andrew and I recommend others do, too!

Simarjit Singh