NJ License #: 3001333254
---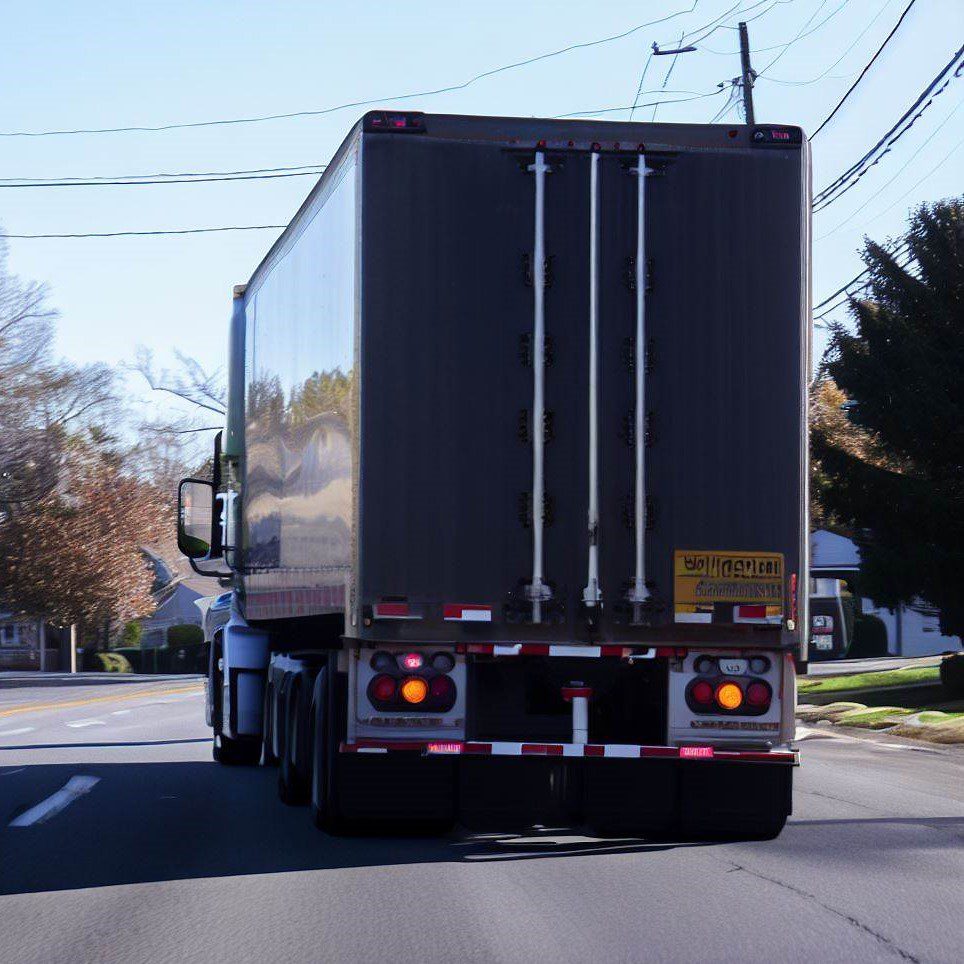 ---
---
Traversing the Highway of Protection: Edison New Jersey Truck Insurance
Edison, New Jersey, the charismatic sibling of the mighty Manhattan, is known for its shimmering streetlights, the soothing hum of the Raritan River, and a bustling trucking industry that keeps its pulse alive. While this enchanting township may be named after the inventor of the light bulb, it's Edison's trucking commerce that really illuminates its economic dynamism.
From hauling steel products through the industrial heartbeat of Raritan Center, to transporting perishable goods along the bustling veins of I-287 and Route 1, trucking in Edison has become as essential as a hot cup of coffee on a nippy morning. But hey, as we all know, the trucking industry can be a tumultuous road to navigate, riddled with potholes of risks and the occasional fallen tree of unexpected incidents.
Well, good news! Whether you're an Edison-based trucking business or an independent trucker, your best buddy in this journey, The Insurance Store, is all geared up to cover your rig with top-notch Edison New Jersey truck insurance. And you can bet your bottom dollar we're going to talk about all the deets!
Wheeling Around with the Essentials of Truck Insurance Coverages
Let's cut to the chase here, folks— operating a trucking business without insurance is like eating pancakes without maple syrup. It just doesn't make sense. Here's why these coverages matter more than a well-tuned engine in your rig:
---
Auto Liability

Accidents are about as welcome as a porcupine in a balloon shop, but they do happen. Auto liability insurance has your back, covering you faster than an Edison squirrel scampering up a tree.

Physical Damage

You don't need to be a whizz-bang like Edison himself to know that trucks are hefty investments. That's where physical damage insurance comes in. It steps up like a best friend with a toolbox, covering repairs or replacement costs if your rig is damaged or stolen.

Motor Truck Cargo

Imagine you're hauling a load of Edison's finest locally produced goods and something goes wrong. Cargo insurance swoops in like a superhero, providing coverage for lost or damaged cargo. In short, it's the Robin to your Batman, the Chewbacca to your Han Solo.

Non-Trucking Liability

Truckers are no strangers to downtime between jobs. Ever thought about who foots the bill if an accident happens during that downtime? Non-trucking liability insurance, my friend. It's the safety net when you're not under dispatch.

Workers Compensation

For any business, the workforce is the lifeblood. If an employee gets injured on the job, workers compensation insurance swoops in, covering medical expenses and lost wages. It's the life preserver in the choppy sea of worker accidents.

General Liability

This coverage is to a trucking business what a reliable GPS is to a trucker—essential. It covers claims arising from your business operations that aren't related to operating a truck. Think of it as your safety belt for the unpredictable roller-coaster ride of running a business.
Trucking Protection from The Insurance Store
Alright, let's shift gears and talk about why The Insurance Store is the bee's knees when it comes to truck insurance in Edison, NJ.
To start with, TIS isn't just another corporate giant. No siree! We're a family-owned business that's been looking out for truckers for over 50 years. We have a treasure trove of A+ rated insurance carriers specializing in commercial trucking. It's like having an army of insurance superheroes on speed dial!
Plus, we're proud pioneers of the TIS24 app—your one-stop shop for insurance needs on the go. Need to issue a certificate of insurance while enjoying a juicy burger at Edison's famous Skylark Diner? No problemo! Looking to access your policy documents during a pit stop at Roosevelt Park? You got it!
Mastering the Maze of Truck Permits and Filings with TIS Trucking Services
Okay, let's be honest. Dealing with truck permits and filings can feel like wrestling with an alligator. Good news—our permits division, TIS Trucking Services, can turn this gator-wrestling match into a cake walk. We can help with all your commercial trucking permits and filings in the Garden State.
The bottom line? We're not just selling insurance here. We're offering a partnership. We're your copilot on this journey, navigating the labyrinth of logistics, keeping your wheels turning, and your business humming.
Ready to Embark on Your Journey with The Insurance Store?
Well folks, that's the grand tour of the Edison New Jersey truck insurance landscape. With The Insurance Store at your side, you'll have more than just insurance—you'll have a trusted ally who understands your journey.
Ready to hop on board and experience the TIS difference? Give our friendly team a holler at 888-570-3130 or request a quote. We're revved up and ready to roll with you. So, what do you say, Edison truckers? Let's hit the road together, shall we?
---
Get a Quote for Truck Insurance
---
Here is what Our Happy Customers have to say
---
Awesome service. I work with 2 wonderful people in the store Gloria and Kelly they are the best. Highly recommend

Goqor Aslanyan