Middletown Truck Insurance
DE License #: 3001724092
---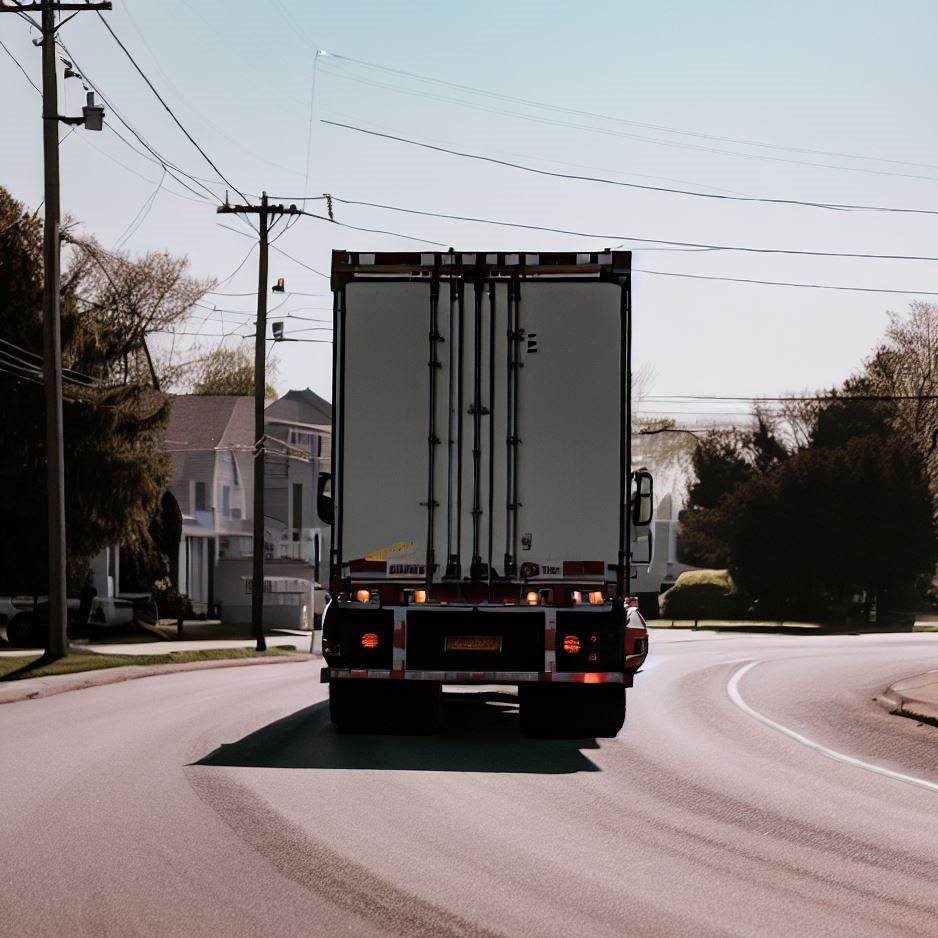 ---
---
Rolling Through Middletown: Trucking and Insurance in the First State
Ah, Middletown, Delaware. You might think, "Just another suburban sprawl in the heart of the First State, what's the big deal?" But hold onto your steering wheel, because this town is so much more. Bursting with growth, yet still retaining its small-town charm, Middletown is a central hub for, you guessed it, trucking.
Now, you wouldn't judge a truck by its mud flaps, would you? So, let's not brush off Middletown without a proper introduction. This bustling town, settled right between the Mason-Dixon Line and the sandy beaches of Delaware, is a hustling and bustling epicenter of freight and logistics. You heard right, Middletown isn't just known for its apple orchards and its impressive annual Peach Festival. It's a bona fide transportation crossroads where Route 301 meets the road, carrying a wide array of cargo across state lines.
From poultry products to construction materials, there's a variety of goods being loaded onto big rigs every day in Middletown. Don't forget that the town is a stone's throw from major highways like Interstate 95, making it a key stop for transporting goods from Newark to the coastal towns and beyond. That's a lotta chickens and bricks on the move!
Rolling with the Punches: Truck Insurance Coverages
You wouldn't go skinny dipping in a pool of piranhas, would you? So, why risk driving your big rig without the proper insurance coverages? Middletown Delaware truck insurance isn't just a suggestion, folks. It's a necessity, and here's why:
---
Auto Liability

In the event that you're involved in an accident on one of the major highways near Middletown, or even in the town's center, this coverage will step in. Liability is like your trusty co-driver, helping you to keep things on the road when the rubber hits the fan.

Physical Damage

This coverage is like your fairy godmother, ready to sprinkle some financial assistance when your truck gets a boo-boo. Accidents, theft, vandalism, that rogue deer on Route 301 – physical damage coverage has got you covered.

Motor Truck Cargo

Are you shipping some of Middletown's famous apples or peaches? You'd be in a real jam if anything happened to them. That's where Motor Truck Cargo insurance comes into play, protecting your freight against loss or damage.

Non-Trucking Liability, Workers Comp, and General Liability

These three are the Three Musketeers of Middletown Delaware truck insurance. They're essential for protecting yourself and your business when you're off the clock, taking care of your workers, and covering any other incidents that might pop up in your trucking operations.
The Insurance Store: Your One-Stop Shop for Trucking Insurance
Speaking of insurance, let's chinwag about The Insurance Store. TIS, as the locals call it, is like that favorite family diner that's been around forever. In fact, they've been serving up the best insurance policies for truckers for 50 years. As a family-owned business, they know a thing or two about taking care of their own, and they've got access to a fleet of A+ rated insurance carriers that specialize in commercial trucking.
Always Open with TIS24
What's that? You want your insurance at the click of a button? Well, TIS has your back with their revolutionary app, TIS24. It's like having a mini-insurance agent in your pocket, letting you issue certificates of insurance, get ID cards, and access policy and insurance documents at any time. Whether you're on your trusty computer or your indispensable phone, TIS24 is there for you.
Trucking Permits and Filings: We've Got You Covered
Every trucker knows that navigating the red tape of permits and filings is about as pleasant as a bear in a tutu. Well, good news! TIS doesn't just stop at insurance. They've got a permits division, TIS Trucking Services, that can help with all those pesky commercial trucking permits in Delaware.
So, whether you're cruising down Route 301 or parked at the local truck stop, TIS has got your back. They're not just about insurance, they're about making your trucking business run as smoothly as a well-oiled big rig.
Hit the Brakes and Give Us a Call
Truckers, it's time to shift gears and take the next exit to peace of mind. Don't keep rolling down the highway of uncertainty. Dial 888-570-3130 and let the friendly team at The Insurance Store take the wheel. Trust us, you won't regret it. The open road, the wind in your hair, the assurance that TIS has your back... now that's the trucking life. Ready to hit the road with Middletown Delaware truck insurance? Then give us a ring or request a quote. Happy trucking, y'all!
---
Get a Quote for Truck Insurance
---
Here is what Our Happy Customers have to say
---
Super good service, Omar did a very good job, with speed and excellent explanation when I got my policy, thank you very much!

Victor Ramos