Wilmington Truck Insurance
DE License #: 3001724092
---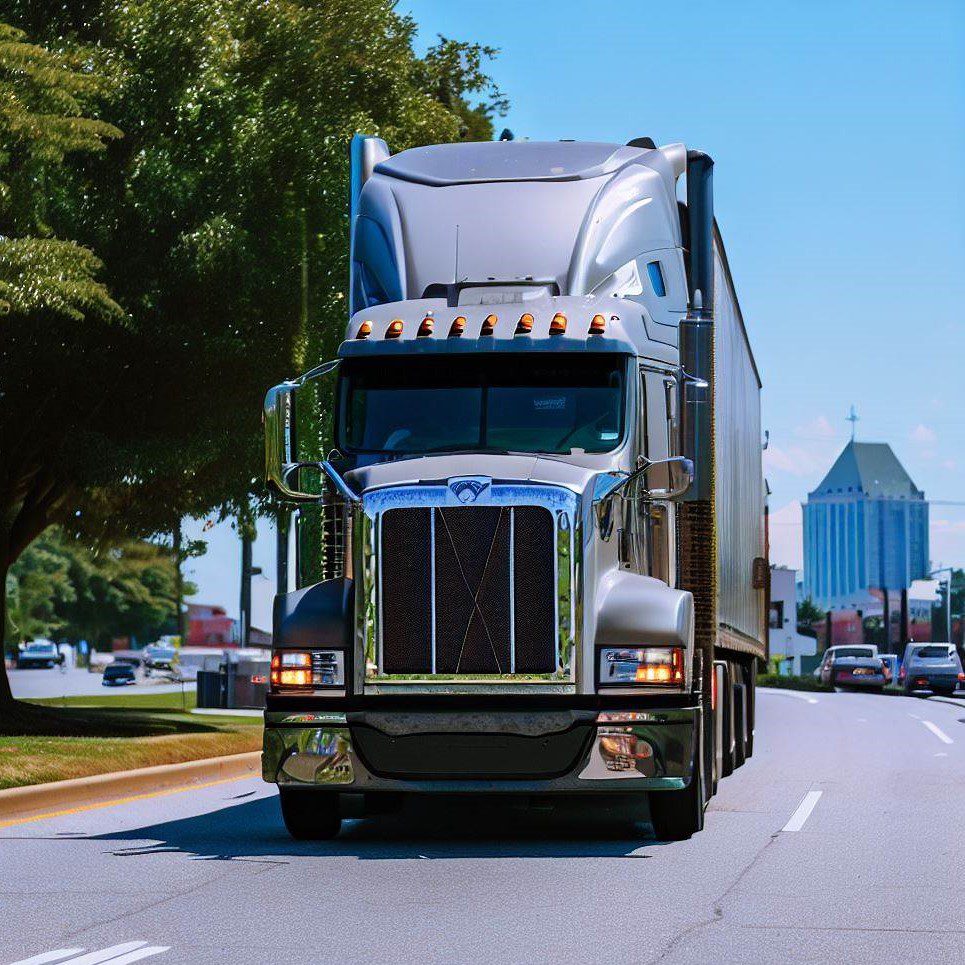 ---
---
The Nitty-Gritty of Commercial Trucking Insurance in Wilmington Delaware
Nestled along the glistening Christina and Delaware Rivers, Wilmington, Delaware has a charm of its own, a captivating allure that goes beyond its scenic landscapes and rich history. This vibrant city is a bustling nexus of commerce, with its location serving as a crucial advantage for a variety of businesses, especially the trucking industry. Here, large rigs rumble down roads, carrying everything from the freshest farm produce to the latest tech gadgets.
Imagine this - It's a typical Tuesday morning. You're coasting along Interstate 95, with Brandywine Creek State Park on your left and the sprawling DuPont Environmental Education Center on your right. In your rearview mirror, you see Newark and Claymont receding, signaling that you're inching closer to the heart of Wilmington. But, have you ever thought about what makes these journeys safe and secure? Yup, you guessed it - it's that crucial safety net, Wilmington Delaware truck insurance.
Trucking is the lifeblood of the Wilmington economy, driving goods from point A to point B with gusto. Whether it's transporting Dupont's famed chemical products, cargos of Delaware's signature poultry, or the crucial automobile parts of Newark's car manufacturing sector, trucks play an integral role in keeping the city's heart beating. They are like the veins of Wilmington, delivering life to its every corner, from the suburban sprawl of Trolley Square to the industrial hub of Riverfront.
Unraveling the Magic of Commercial Trucking Insurance
Now, onto the meat and potatoes of our topic – commercial trucking insurance coverages. Well, they are to trucking what cheese is to a Philly cheesesteak; you can't have one without the other.
---
Auto Liability

Auto Liability is the legal minimum in Wilmington and across the country. It swoops in like a superhero if your truck is involved in an accident, and you're found to be at fault. From the repair costs of the other vehicle to the medical bills of the injured party, Auto Liability has your back.

Physical Damage

From the toll booths of Delaware Turnpike to the winding roads of Route 202, the roads in and around Wilmington can pose their own challenges. Physical Damage coverage jumps into action if your truck suffers damage, regardless of whether it's due to an accident or a falling branch at Bellevue State Park.

Motor Truck Cargo

Wilmington's vibrant trucking scene sees a wide variety of goods being transported. Motor Truck Cargo coverage serves as your safety net, protecting the goods you're hauling from potential damage or loss during transit.

Non-Trucking Liability

Even when you're off the clock, enjoying a relaxed stroll along the Wilmington Riverwalk, your truck might need protection. That's where Non-Trucking Liability steps in, covering damages if your truck is involved in an accident outside of business operations.

Workers Compensation

In the unfortunate event of an accident, Worker's Compensation makes sure that your team gets the help they need. From medical bills to lost wages, this coverage is the parachute they can rely on.

General Liability

This broad coverage offers protection against a multitude of risks like accidental injuries or property damage that can occur during your business operations.
Navigating the Trucking Landscape with The Insurance Store
The Insurance Store is your loyal co-pilot, helping you navigate through the often-confusing maze of truck insurance. We're a family-owned business, proudly serving truckers for over 50 years. We collaborate with a network of A+ rated insurance carriers specializing in commercial trucking, ensuring you get top-notch coverage. But wait, there's more!
Introducing TIS24, our cutting-edge app that puts the control of your insurance policy right at your fingertips. Whether you want to issue certificates of insurance, get ID cards, or access your policy and insurance documents, TIS24 makes it happen – anywhere, anytime. With TIS24, managing your Wilmington Delaware truck insurance has never been easier!
Truck Permits and Filings Made Easy
We understand the headache of dealing with truck permits and filings in the First State. Fear not! TIS Trucking Services, our permits division, is here to streamline this process. Whether it's an Interstate Operating Authority or an Intrastate Truck Permit, we've got you covered, freeing you up to focus on the open road ahead.
Your Journey Starts with The Insurance Store
Join us on a journey towards securing your Wilmington Delaware truck insurance. Call our friendly TIS team at 888-570-3130 or request a quote today. Let's embark on this adventure together, laughing at the bumps in the road and finding joy in the journey. Because here at The Insurance Store, we don't just provide insurance; we ensure peace of mind, one truck at a time. Hop in, the road to security and safety awaits!
---
Get a Quote for Truck Insurance
---
Here is what Our Happy Customers have to say
---
Great communication and easy process. Kelly was very transparent with our quote(s) and quickly started processing.

Strong Ties Trucking LLC