ME License #: AGN402619
---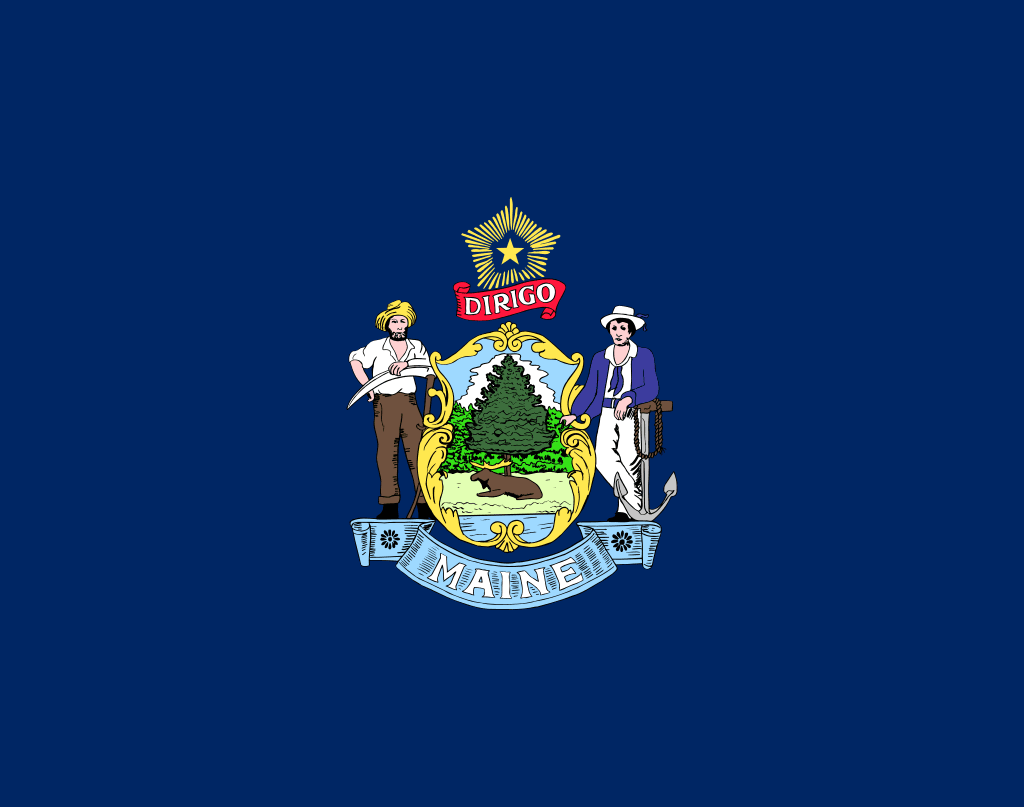 ---
Auburn | Bangor | Lewiston | Portland | Sanford
---
Why Do I Need Maine Truck Insurance?
Two of the most important aspects of running a trucking business are hiring qualified drivers and maintaining those trucks in good condition. But protecting your assets takes more than that. It's also imperative that you cover drivers and vehicles with the right level of insurance. With rising insurance rates, ferreting out the right insurance with a budget in mind can be difficult, but it's extremely important to do so.
According to the FMCSA, in 2018, the "number of large trucks and buses in fatal crashes . . . increased by 48 percent from its low of 3,432 in 2009." And according to the National Highway Traffic Safety Administration, Maine saw 191 vehicles involved in fatal accidents in 2019. Of those fatal crashes, 16 (8.4 percent) involved large trucks. So it's not a matter of whether or not you should be insured but how to find the best value for your money while keeping your drivers and rigs protected on the road.
Insurance is important no matter where you're driving, but confusion can ensue since every state can have its own distinct regulations. So, let's review why you need Maine truck insurance and why you should use an independent insurance agent when protecting your vehicles.
Maine Commercial Trucking Insurance
---
Truck Liability Coverage

All states require the purchase of liability coverage, though the specifications vary. Different laws notwithstanding, purchasing liability insurance would be in your best interest. The key aspect of liability insurance is that when your truck is involved in an accident, the policy covers any injuries or damage sustained by the other driver or vehicle so you don't have to. Truck drivers and businesses in Maine are required to hold a minimum level of liability insurance, determined by what you haul and where. For example, if your truck doesn't cross state lines and is over 26,000 GVW, you must have an intrastate-only USDOT Number and be insured. Liability insurance is really there to protect you. You do not want to be hit with the entire legal defense bill if you're sued following an accident.

Physical Damage Coverage

While physical damage coverage may not be required by law, it's really just as important as having liability coverage. When big trucks are involved in an accident, the damages can be extremely expensive. The purpose of physical damage coverage is to protect you from those potential huge financial setbacks, especially when a truck is put out of service for repairs for an extended amount of time.

Motor Truck Cargo

Motor cargo insurance is designed for the needs of for-hire truckers. It's designed to properly cover the value of the items they are hauling. Typically, the party that owns the product being transported is responsible for the insurance because they are the ones who would suffer losses if their goods are damaged or stolen while in transit. This insurance ensures that their assets will be protected.

Truckers General Liability

This coverage can be a bit trickier to understand, but here is the simplest way to understand it: Truckers general liability insurance is designed to protect your company from any damage that might occur when there is not a driver behind the wheel of your truck. On the other hand, your auto liability coverage would cover your business when you are driving. If you have other aspects of your business—such as a quarry or a consolidation warehouse—you will need a more robust general liability insurance policy that considers exposures outside the realm of trucking.
Why Should I use a Maine Insurance Agent?
Find Insurance Programs Specific to Your Needs
No matter what or where you're driving, with enough searching, you can find an insurance program that caters to your specific type of vehicle and its needs. In the long haul, this will benefit your business more than trying to force a general insurance program to fit your needs. For example, TIS specializes in the trucking niche and provides market access to numerous specialty truck insurance programs. These programs include all of the following:
Instant Certificates of Insurance with our Mobile App
For our part, TIS is available 24/7 to issue your certificate of insurance through our mobile app. Regardless of where you or your drivers may go, we're right there with you for every mile of your journey.
Get Assistance with your Maine Truck Permits & Filings
With so many regulations and laws, ensuring compliance can be tricky to navigate—but not staying compliant can be expensive. The right agent is there to not only make sure you're insured but also to help you keep all of your permits current and up to date. At TIS, our permits department is knowledgeable in all aspects of Maine truck insurance, and we are constantly staying on top of the ever-changing system for updates that might trip you up. We ensure our clients have all of the proper Maine trucking permits and keep you informed of all changes made to laws and regulations.
Commercial Transportation & Truck Insurance in 48 States
As an independent insurance agency, TIS has access to nearly every carrier available. We offer truck insurance solutions in states surrounding Maine including New Hampshire, Vermont and Massachusetts. Please feel free to contact us today if you wish to learn more on how we can help with your truck insurance requirements.
---
Maine Truck Insurance Quote
---
Here is what Our Happy Customers have to say
---
Great, fast and polite service… Thank you Cynthia! 👍🏽👍🏽

Mark Chambers
---
Lisa is polite, professional, understanding of my

circumstances and a pleasure to work with.

Maureen Arciniega
---
Our representative Bailey Anderson is phenomenal! If I could leave a 10 star I would. She responds insanely fast, which is a breathe of fresh air when everyone else in the world is slow with everything. Any questions I've had she's been able to answer with ease. Thanks for supporting me and my client to the fullest!

Dispatch Partners