Washington Truck Insurance
WA License #: 892948
---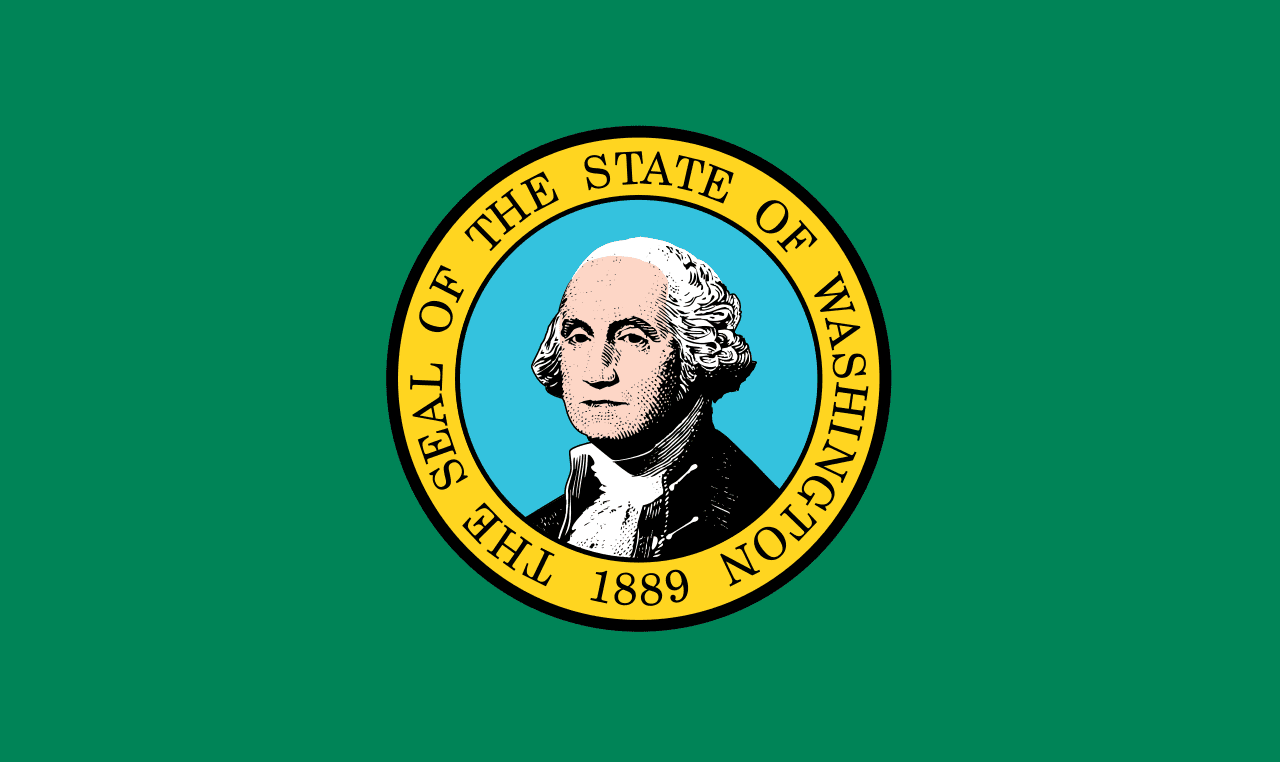 ---
---
Washington Commercial Truck Insurance
The state of Washington is a major hub for trucking and logistics on the West Coast. With bustling seaports, vast forests, and thriving agriculture, Washington depends on commercial trucks to keep its economy moving. For trucking companies operating in or through Washington, having the right insurance coverage is crucial.
Washington's strategic location makes it a natural transportation hub. Major interstates like I-5, I-90, and I-82 crisscross the state, connecting major metro areas like Seattle, Spokane, and Tacoma. The Ports of Seattle and Tacoma rank among the nation's busiest seaports. With Canada to the north and Oregon to the south, Washington sees plenty of international and interstate trucking activity.
Hauling freight over Washington's varied terrain poses plenty of risks. Winding mountain roads, wet weather, and congested urban areas all test drivers' skills. With so much traffic moving in and out of the state, the potential for accidents is high. Trucks in Washington also transport all kinds of commodities, from lumber and produce to electronics and manufactured goods.
Insufficient insurance can result in hefty fines or loss of operating authority. The bottom line? Washington truckers need adequate insurance protection.
Understanding Washington Trucking Insurance Coverages
Commercial truck insurance policies bundle together different types of coverage to meet a trucking company's needs. Here are some of the most important coverages for Washington truckers:
---
Auto Liability

Auto liability coverage is essential for Washington trucking companies to comply with state financial responsibility laws and protect their assets. This insurance covers bodily injury and property damage claims when one of your drivers causes an at-fault accident while operating a commercial vehicle. For instance, if your dump truck driver rear-ends a passenger car on an I-5 work zone, causing injuries to the other driver, your auto liability insurance would pay for their medical bills, lost wages, and other damages up to the policy limits. Maintaining enough coverage is critical, as a serious truck accident can easily exceed $1 million in liability claims. The TIS team is here to help you secure proper auto liability coverage based on your trucking operations and risk profile.

Physical Damage

Physical damage coverage is critical for Washington truckers to protect their investments in equipment. This type of insurance covers the actual physical loss or damage to your owned commercial trucks, trailers, and other vehicles from a covered cause of loss such as an accident, vandalism, or natural disaster. For example, if your semi-truck is damaged in an overturned accident on a slick mountain highway in Washington, physical damage coverage would pay to repair or replace the truck so your business isn't financially devastated. Properly insuring your physical assets is key for any transportation company's financial wellbeing.

Motor Truck Cargo

Motor truck cargo insurance is key for trucking companies hauling goods within or through Washington. It covers the cargo itself in the event it is damaged, stolen, or otherwise lost while in your care, custody, and control during transit. For example, if you are transporting a shipment of electronics from Seattle to Spokane and your truck overturns, causing the goods to be destroyed, your motor truck cargo coverage would pay the electronics company for the value of the damaged merchandise. Having sufficient limits is important when hauling high-value commodities. Motor truck cargo insurance gives shippers confidence in your ability to safely transport their goods.

Reefer Breakdown

Reefer breakdown insurance is important for trucking companies hauling refrigerated goods in Washington. This specialized coverage pays for loss or damage to perishable cargo transported in refrigerated trailers or straight trucks if the refrigeration equipment fails during transit. For instance, if you are carrying a load of cherries from orchards in Eastern Washington and your reefer unit stops working, causing the cargo to spoil, reefer breakdown coverage would reimburse you for the value of the ruined cherries. This can protect truckers from major financial losses when a mechanical breakdown ruins costly refrigerated loads. Reefer breakdown insurance gives shippers confidence you can maintain proper conditions for temperature-sensitive freight.

Non-Owned and Trailer Interchange

Many trucking companies in Washington haul freight using trailers they don't own. Non-owned trailer coverage insures trailers not owned, leased, rented, or borrowed by you that are used in your trucking operations. For example, if you haul a customer's freight using their trailer and are in an accident that damages the trailer, this coverage would pay for the trailer repairs so your customer's asset is protected. It provides an important liability safeguard when operating non-owned trailers. Trailer interchange coverage is key for Washington truckers that swap trailers with other carriers. Also called substituted trailer coverage, it insures your liability and the trailers themselves when interchanging with other motor carriers. For instance, if you interchange a reefer trailer with another carrier and their driver damages the trailer, your trailer interchange insurance would cover the repairs. This protects you from exposures when your equipment is used by other trucking companies through interchange agreements.

Non-Trucking Liability

Non-trucking liability coverage is important for motor carriers to comply with regulations and protect their assets. This insurance covers your trucks while they are used for personal, and not business, purposes. For instance, if one of your company semi trucks is driven home by a driver after hours and is involved in an at-fault accident, damages would be covered by non-trucking liability, not your commercial auto policy. Without this coverage, truckers risk significant personal exposures any time their vehicles are operated for non-business use. Maintaining proper non-trucking liability limits ensures you and your drivers are protected if an accident occurs while your trucks are being used for personal reasons.

Excess Liability

Carrying excess liability above your primary trucking policy is critical to fully protect your assets as a Washington motor carrier. This provides additional insurance limits that kick in once the limits of your underlying policy are exhausted. For example, if one of your dump truck drivers causes a multi-vehicle accident that injures numerous people, the claim costs could easily exceed $1 million. In that case, your primary $1 million liability limit would be used up and your excess coverage of say $4 million would apply to continue covering the remaining liability damages. Excess liability is affordable peace of mind to shield your personal and business assets from catastrophic loss - like a severe truck accident lawsuit that exceeds your primary policy limits.

Workers Compensation

Carrying proper workers compensation insurance is mandatory in Washington. This covers lost wages, medical treatment, and rehabilitation costs for employees injured on the job. For example, if one of your drivers slips and falls unloading freight at a warehouse and breaks their leg, workers comp would cover their medical bills and pay lost wages while they recover. Purchasing workers comp shows employees you care about their well-being. It also protects trucking companies from expensive lawsuits that can occur when employee injuries are not properly covered.

Occupational Accident

Occupational accident coverage supplements workers compensation for truck drivers. It provides additional medical and disability benefits for work-related injuries. For instance, if a truck driver suffers severe injuries in an accident, workers comp might only cover a portion of their recovery costs. Occupational accident insurance helps fill coverage gaps by providing extra medical bill reimbursement and income replacement. This gives injured drivers the financial support they need while recuperating. It's an affordable way for trucking companies to take extra care of their drivers.

General Liability

General liability (GL) coverage is important for motor carriers to manage risks not covered under their commercial auto policy. It insures against third-party bodily injury, property damage, and personal injury claims arising from your business premises and operations. For example, if a visitor slips and falls in your dispatch office or a truck driver accidentally damages a customer's property during a delivery, your GL policy would cover the claim. It protects your business from liability exposures like customer injuries, damage to third-party property, libel/slander claims, and more. While auto liability covers truck-related claims, GL protects your broader business interests. Maintaining appropriate limits is key for truckers to mitigate risks.
Why Choose The Insurance Store for Truck Insurance in Washington?
When shopping for commercial truck insurance in Washington, you have options. For the best service, value, and insurance product choice, working with The Insurance Store is a no-brainer. Here's why:
Objective Advice: Independent agents like us are not beholden to any single insurer. We have no bias and will recommend the coverage that's truly right for you.
Broad Product Choice: We partner with multiple top-rated commercial truck insurance carriers, giving you access to a wider range of specialty products.
Personal Service: As a family-owned agency in business for over 50 years, we offer a personalized, hands-on experience. You're more than just a policy number.
As a leading independent insurance agency, The Insurance Store has access to affordable commercial truck insurance options from top providers. No matter your niche or fleet size, we can craft a custom Washington truck insurance solution to protect your business.
The Types of Trucks and Cargo We Insure in Washington
With its diverse landscape and economy, Washington sees all kinds of trucks hauling all kinds of cargo. Here are some of the common truck types and commodities we can help you find insurance for:
Here are some types of trucking operations we can help you find insurance for in Georgia:
Whether you operate a handful of dump trucks or a large fleet of refrigerated haulers, we can craft insurance solutions for all your commercial vehicles and cargo.
Instant Certificates of Insurance with the TIS24 App
Our app, TIS24, lets you access your policy, request certificates, and more 24/7 from your smartphone or computer.
Get Assistance with your Washington Truck Permits & Filings
The Insurance Store offers resources to help simplify regulatory compliance. Our permits division, TIS Trucking Services, is dedicated to managing trucking credentials such as your DOT, UCR, 2290 and more.
By letting TIS Trucking Services handle these administrative tasks, you can focus on your core operations. Between our insurance expertise and permitting/licensing support, The Insurance Store has you covered as a trucker in Washington.
Serving the Evergreen State and Beyond!
Our top-notch service extends beyond Washington state lines. We offer exceptional commercial truck insurance for haulers traveling through Washington as well as neighboring areas like Oregon, Idaho, Montana, Nevada and California. No matter where your routes take you in the western United States, our team has you covered. The Insurance Store is committed to providing best-in-class support to trucking companies operating across the West Coast and Mountain West regions.
Get a Quote for Washington Truck Insurance
Ready to team up with The Insurance Store for your Washington commercial truck insurance needs? Request a quick, no-obligation quote today by calling 888-570-3130 or request a quote online. Our friendly, knowledgeable insurance advisors are standing by to provide solutions tailored to your trucking operation. Let's hit the open road together!
---
Washington Truck Insurance Quote
---
Here is what Our Happy Customers have to say
---
Rita Huerta in permits dept was very helpful and practically held my hand thru the whole process and went above and beyond to explain and help with all questions I had. She has my business for life.

Manny M.
---
I was in a time crunch when I called The Insurance Store and Lisamarie Wright was quick to get me a great quote. She was very responsive & easy to work with. My insurance coverage now is amazing and incomparable. I can already tell I will be a customer of The Insurance Store for a very long time. Thank you Lisamarie & team!

Ramon Hernandez Jr.
---
Highly recommend!! Worked with Lindsay to get the best insurance rate and she was very knowledgeable about the trucking industry.

C Plo