WA License #: 892948
---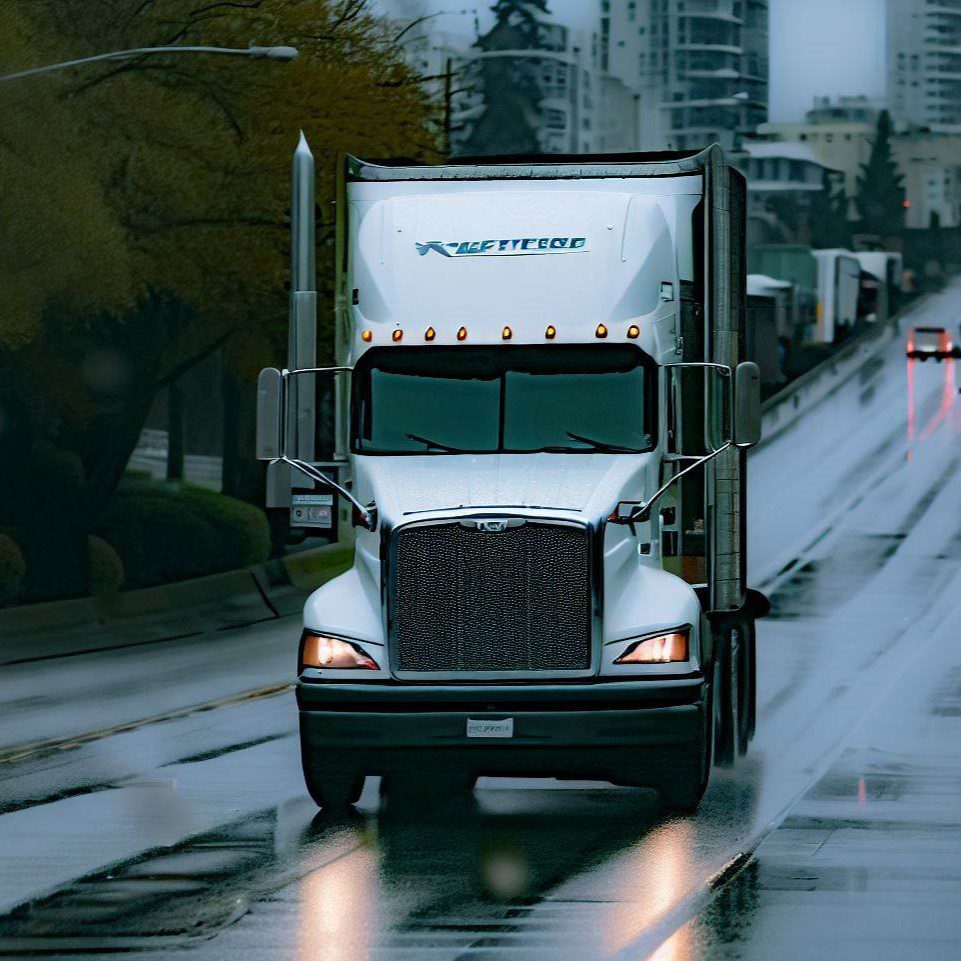 ---
---
Discover the Magic of Seattle WA Truck Insurance
When you think of Seattle, the Space Needle might tower in your imagination. Perhaps you savor memories of slurping down clam chowder at Pike Place Market, the vibrant colors of Chihuly Garden and Glass making you blink in awe, or the transcendent harmonies from a live gig at The Showbox. Seattle is more than just flannels and frappuccinos, my friend. It's a hustling, bustling heart of trade, where trucking plays an instrumental role in keeping the city's rhythm pulsating. From pallets of Pacific Northwest apples to stacks of high tech gadgets, the bedrock of Seattle's trade lies in the broad steel shoulders of its mighty trucking industry.
And when it comes to shielding these trucking titans from life's bumps and grinds, that's where the family-owned firm of The Insurance Store takes center stage. Just like Seattle, TIS isn't your run-of-the-mill insurance agency.
Protecting the Guardians of Trade: Why Commercial Truck Insurance?
Seattle's transportation industry hauls a mammoth assortment of cargo. From seafood caught fresh from the Puget Sound to locally brewed craft beers ready for export, from giant logs harvested in the nearby forests to tons of metal scrap for recycling. But who guards these guardians of trade as they journey across Seattle's infamous I-5, or weave their way through the suburbs of Bellevue, Redmond, or Kirkland?
A Pile of Peas or a Forest of Fir: We've Got You Covered!
---
Auto Liability

Imagine cruising down the Alaskan Way Viaduct, with the Seattle skyline glistening in the rearview mirror, when out of nowhere, an SUV swerves into your lane! Accidents aren't on anyone's to-do list, but auto liability coverage is like an umbrella on a Seattle drizzle day. It protects truckers from potential financial catastrophe due to bodily injuries or property damage caused to others.

Physical Damage

Physical damage insurance is the knight in shining armor for your rig. It's your backup if you find yourself on the wrong end of a run-in with a mammoth pothole on Aurora Avenue or a tree branch decides to make an unwelcome introduction in the middle of a squall.

Motor Truck Cargo

The precious cargo you carry is your bread and butter, and this coverage is like wrapping that cargo in a safety blanket. This policy covers the freight or commodity in case it gets damaged or lost. Whether it's a pallet of Starbucks' finest roast or a batch of Boeing's best, motor truck cargo insurance ensures your load is protected.

Bobtail and Non-Trucking

Bobtail insurance swoops in to save the day when you're off-duty but still cruising in your truck. On the other hand, non-trucking coverage is for when your truck is not under dispatch, making it the loyal sidekick you need on your downtime.

Workers Compensation

It's a no-brainer that truckers, just like the Mariners or Seahawks, need a top-notch team to stay in the game. Workers compensation keeps your team covered in case of any on-the-job injuries.

General Liability

Last but not least, Truckers General Liability is the peace-of-mind potion for all those unexpected business-related liabilities. It's a bit like having a friend in your corner when the world decides to throw a curveball.
Reaping the Benefits: Why the TIS Team?
So why, you might ask, should I take a chance on TIS? Well, we've been riding shotgun with truckers for over half a century, forging relationships with A+ rated insurance carriers that specialize in commercial trucking. We're not just your fair-weather friends; we're the folks who stick around when the going gets tough.
Plus, we've taken truck insurance into the 21st century with our mobile app, TIS24. Think of it as your pocket-sized personal insurance assistant, ready to issue certificates of insurance, get ID cards, or let you access your policy and insurance documents anytime, anywhere. Whether you're parked up at the Port of Seattle or cruising through Capitol Hill, TIS24 has your back.
Cutting the Red Tape: TIS Trucking Services
Operating in the Evergreen State isn't just about slapping a license plate on your rig and hitting the road. Seattle's trucking scene comes with its fair share of paperwork. Thankfully, we've got a nifty permits division called TIS Trucking Services to help you navigate the labyrinth of truck permits and filings.
Ready, Set, Insure!
Navigating the labyrinth of Seattle truck insurance can feel like finding your way out of the rainforest in Olympic National Park. But remember, you're not alone in this. The TIS team, with our 50 years of experience, is ready and willing to guide you every step of the way. Don't leave it to chance; leave it to the experts. Give our friendly team a call at 888-570-3130 or hop onto our website to request a quote.
Because when it comes to Seattle truck insurance, we're not just trying to reinvent the wheel; we're here to ensure it keeps on turning. So go ahead, give us a ring. And remember, in the great game of trucking, it's not just about carrying the load, but how well you're covered when the rubber hits the road.