Tacoma WA Truck Insurance
WA License #: 892948
---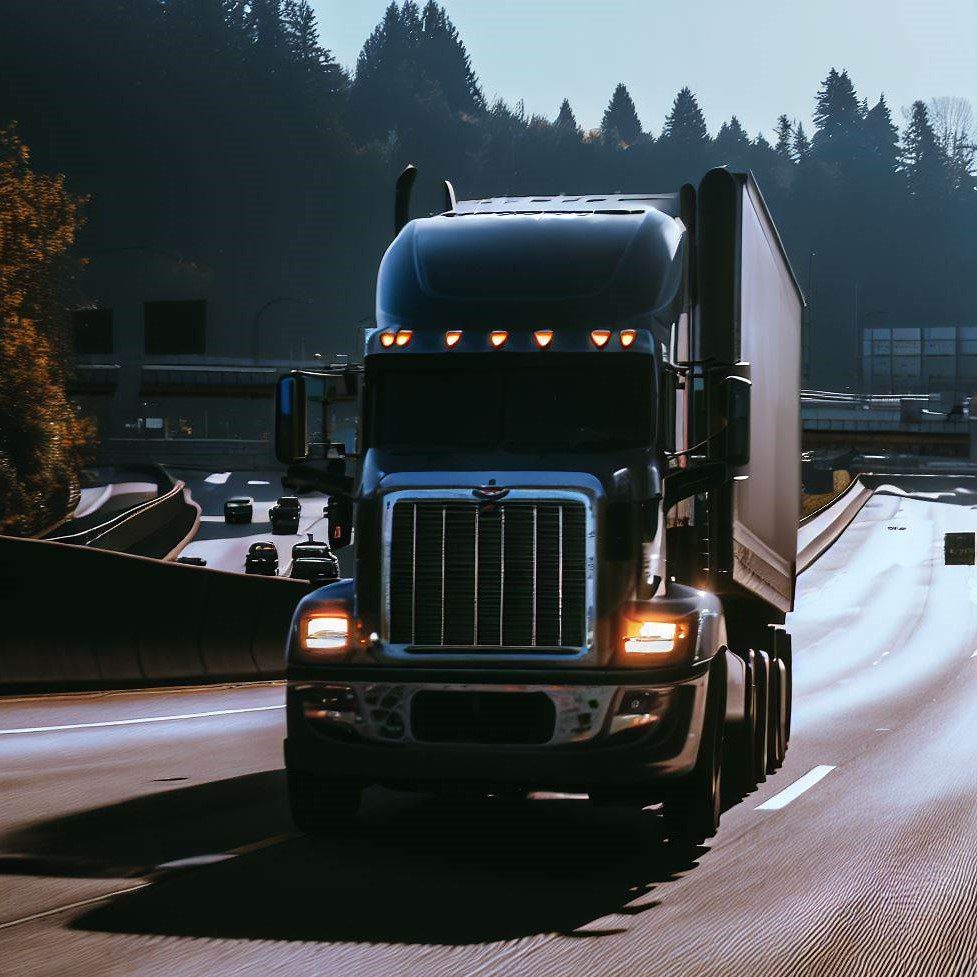 ---
---
Commercial Truck Insurance in Tacoma Washington
Hello there, road warriors, haulers, freight-shifters, and everybody else rolling their wheels down the highways and byways of Tacoma, Washington. You've got your hands on the wheel, your eyes on the road, and your coffee in the cup holder, but what about your truck insurance? That's where we come in, your friends at The Insurance Store, or as the regulars call us, TIS. So kick back, set your cruise control, and let's ride shotgun together through the ins and outs of Tacoma Washington truck insurance.
Just think about Tacoma for a second. Nestled in the beautiful Pacific Northwest, it's home to over 200,000 people, a bustling port, and a landscape to make your cab's rearview mirror blush. But more than its emerald-green scenery, Tacoma's strategic location as a transportation hub is a key reason why our trucking amigos love it here.
We're talking about an intricate web of highways such as the I-5 and SR-16, weaving through the bustling Port of Tacoma and sprawling suburbs like Lakewood and Parkland. These routes are frequently used by you folks to transport all sorts of cargo: apples from Washington's abundant orchards, fine timber from our lush forests, and electronics from our ever-booming tech industries. But with every precious cargo comes a need for top-notch insurance.
What's In Your Coverage?
What's as essential to a trucker as a working CB radio and a killer playlist for those long hauls? The right insurance coverage, of course! Let's dig into the main types of Tacoma Washington truck insurance you ought to be thinking about:
---
Auto Liability

Did you know Washington State requires all truck drivers to carry auto liability insurance? This little gem comes to your rescue if you cause an accident while driving your rig around Mount Rainier or along the Puyallup River. It covers the damage done to other people's property and any injuries they might sustain.

Physical Damage

As much as we love Tacoma's scenic drives, we know the rugged terrain can be rough on your rig. Physical damage insurance protects your truck and trailer against damage from accidents, natural disasters, and (heaven forbid) theft.

Motor Truck Cargo

If you're hauling loads of Washington's finest apples from Yakima Valley or stacks of timber from Olympic Peninsula, motor truck cargo insurance is your best buddy. It covers the commodities you're hauling if they're damaged or lost in transit.

Bobtail and Non-Trucking

This coverage is like a safety net for when you're without a trailer or off the job. Imagine you've just dropped off a load at the Port of Tacoma and you're heading to your favorite diner in Downtown Tacoma for a bite. If you're involved in an accident on your way, bobtail and non-trucking coverage has your back!

Workers Compensation

Got a team driving your trucks? Workers compensation is a no-brainer. It ensures that your employees are covered if they get injured while working.

General Liability

This kind of insurance covers you if someone's property is damaged or if someone is injured as a result of your business operations, but not directly related to operating a truck. For example, if a customer trips over a tool you left out at a delivery site, this policy could cover their medical costs.
Why Choose The Insurance Store?
So, why choose us, the TIS team? Well, we're glad you asked. We're a family-owned business that's been in the insurance game for 50 golden years. We've seen it all, from the early days of CB radio chatter to the dawn of self-driving trucks. We offer a broad range of coverages from numerous A+ rated insurance carriers specializing in commercial trucking. That means we've got a policy to fit just about every trucker's need, no matter how unique.
Oh, and let's not forget about TIS24, our handy-dandy mobile app. TIS24 puts the power of insurance right at your fingertips, allowing you to issue your certificates of insurance, get ID cards, and access your policy and insurance documents anytime, anywhere. If you can check your rearview mirror, you can check your insurance status.
What About Permits and Filings?
Operating a commercial truck in Washington isn't just a matter of fill 'er up and hit the road. You'll need permits and filings, and that's where TIS Trucking Services comes in. Our permits division is designed to help with your commercial trucking permits, keeping you legal and on the move. After all, no one wants to be stuck at a weigh station, right?
The Final Mile
Alright, amigos, we're nearing the end of our journey. We hope you've enjoyed this ride through the beautiful landscape of Tacoma Washington truck insurance as much as we have. Here at TIS, we understand trucking insurance like a trucker understands the lullaby of an idling engine.
So what's the next exit for you? Well, that's for you to decide, but remember, the open road is a lot more enjoyable when you know you're covered. Why not let our friendly team at The Insurance Store give you a helping hand? Give us a call at 888-570-3130 or request a quote today.
Remember, when it comes to truck insurance in Tacoma, we're not just blowing smoke. We're here to make sure you're protected from your truck's grille to its mudflaps. Now, keep on truckin', and let us worry about the insurance.
---
Get a Quote for Truck Insurance
---
Here is what Our Happy Customers have to say
---
Cecilia is awesome! I had an issue that needed to be fixed right away she handled it expeditiously! I wish I could give her 10 stars!

Telekinesis LLC