WA License #: 892948
---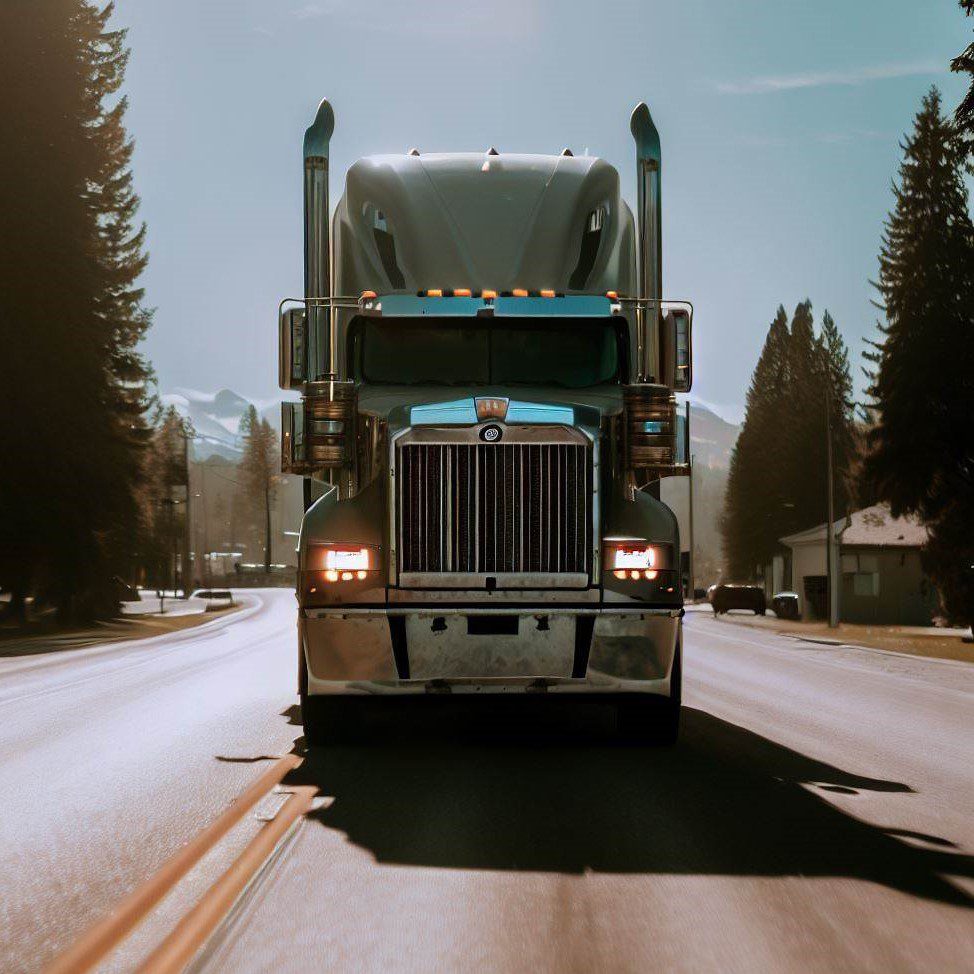 ---
---
The Big Wheel Deal: Navigating Spokane WA Truck Insurance with The Insurance Store
There's something special about Spokane, Washington, isn't there? Tucked between the Selkirk Mountains and the lower Rockies, it's an oasis of civilization against the backdrop of nature's rugged beauty. However, Spokane isn't just a picturesque haven – it's also a buzzing hub for the trucking industry. Just as trucks need fuel, they also need the right coverage. That's where The Insurance Store (TIS) rolls into the picture.
Spokane – A Freight Force to be Reckoned With
For those of you who don't have your finger on the pulse of the trucking industry, you might be surprised to know that Spokane is quite the big cheese when it comes to freight transportation. The city sits on major highways like I-90 and US-2, serving as a critical junction for transporting commodities all over the country.
If there's one thing we know about Spokane, it's that it's as diverse as a rainbow trout in a disco. With an economy as vibrant as its history, the types of cargo moving through here are as varied as you can get. We're talking timber, tech, agriculture, and everything in-between! That's not just apples and cherries folks; it's a trucker's paradise!
Navigating the Trucker's Insurance Highway
Now, let's not beat around the bush here. Trucking is no walk in the park. It's a high-risk job, with the roads as unpredictable as a summer downpour in Spokane. That's why there's truck insurance. However, not all insurance is created equal.
---
Auto Liability

Consider Auto Liability as the 'Guardian of the Highways'. It's your legal guardian in the event of an accident where you're at fault. It covers bodily injuries and property damage to third parties. It's the law, the alpha, the required minimum for all commercial truck drivers.

Physical Damage

Say, for instance, you're cruising along the beautiful Spokane River, and a deer jumps out causing an accident. Physical Damage insurance would step in to cover the costs of repairing or replacing your vehicle. It's a nifty tool for those unexpected encounters with Mother Nature.

Motor Truck Cargo

Picture this. You're hauling a load of Washington's finest apples, and suddenly a mishap causes your cargo to tumble down the steep inclines of Mount Spokane. That's where Motor Truck Cargo insurance would come in, covering the loss or damage of the goods you're hauling.

Bobtail and Non-Trucking

Imagine you've just dropped off a shipment of fresh timber at the heart of Spokane's bustling downtown. Your trailer is empty, and you're bobtailing back to your base. Suddenly, an accident happens. Bobtail and Non-Trucking Coverage are your shields during these non-dispatched periods, ensuring you're protected every mile of the way.

Workers Compensation

Your crew is as vital as the engine in your truck. If they're injured on the job, Workers Compensation acts as a financial safety net, providing medical benefits and wage replacement. In short, it's the guardian angel for your hardworking team.

General Liability

This gem covers the non-auto liabilities that truckers can face. If your operations inadvertently damage a customer's property, this policy has got your back. It's like a trusty old friend, ready to help when things go south.
The Insurance Store: Your Independent Insurance Navigator
Now you might be thinking, "Gee, all these coverages sound about as complicated as trying to navigate Spokane during the Hoopfest." That's where we, the TIS team, come into play. With half a century of experience under our belts, we're no rookies in the insurance field. Being a family-owned business, we understand the importance of taking care of our own. That's you, our valued customers.
We're also an independent insurance agency, which means we have access to a slew of A+ rated insurance carriers that specialize in commercial trucking. It's like having the cream of the crop at your fingertips!
To sweeten the deal, we offer our mobile app, TIS24. With this snazzy app, truckers can issue their certificates of insurance, get ID cards, and access their policy and insurance documents at any time from their computer or phone. Think of it as having your insurance needs in your pocket, ready whenever you need it.
All about Truck Permits and Filings in Spokane
If you thought navigating truck insurance was as tricky as juggling chainsaws, wait till you get a load of truck permits and filings! But don't sweat it. We have a specialized permits division, TIS Trucking Services, ready to guide you through the labyrinth of commercial trucking permits. We can help you steer clear of the potholes, so to speak.
Wrapping It Up
So there you have it folks, a rundown on Spokane WA truck insurance that's more thrilling than a night at the Spokane Symphony (well, almost). Now, we could keep on truckin' about insurance all day, but we reckon you might have some burning questions of your own.
Don't hesitate to call our friendly team at 888-570-3130, or swing by our website for a quote. We're ready and eager to roll up our sleeves and help you navigate the highways and byways of truck insurance. After all, at TIS, we believe that trucking insurance shouldn't feel like you're stuck in rush hour traffic. It should feel like a smooth ride down Sunset Highway on a cool, Spokane evening.
Remember, in the world of trucking, it's not just about the destination – it's about the journey, and the TIS team is here to ensure that yours is as secure as possible.
---
Get a Quote for Truck Insurance
---
Here is what Our Happy Customers have to say
---
Thank you guys for your help. Our agent JR was very helpful and accommodating to our needs. He explained our options thoroughly and helped us understand everything needed to move forward. We have worked with him on several occasions and the service is always top notch! In good hand with them!

JC Hayes