Bellingham Truck Insurance
WA License #: 892948
---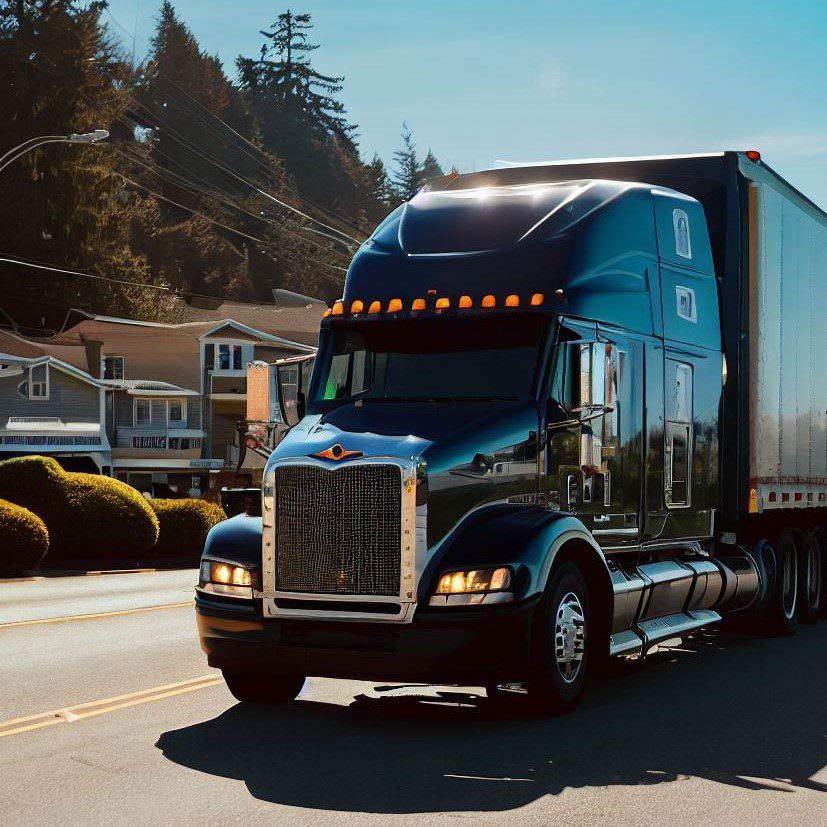 ---
---
Covering the Miles: Your Guide to Bellingham, Washington Truck Insurance
Nestled in the verdant tapestry of the Pacific Northwest, there's a gem of a city - Bellingham, Washington. Sandwiched between the salty breezes of Bellingham Bay and the snow-capped Mount Baker, this slice of coastal paradise might look like an idyllic retreat for nature lovers. But peel back its scenic layers, and you'll find it's also a thriving hub for the trucking industry. After all, if Seattle is the heart of the Pacific Northwest, Bellingham is its diligent right hand, working tirelessly to keep things trucking along. And when it comes to truck insurance, who you gonna call? That's right, your friendly neighborhood family business, The Insurance Store, also known as TIS.
Bellingham: Where Trucking Meets Tranquility
This city isn't just pretty, it's pretty darn busy. Home to several major highways like I-5, the lifeline of the West Coast, Bellingham is a hotbed for heavy haulers. Truckers can be found rumbling down the Guide Meridian or threading the needle down Mount Baker Highway, hauling loads that are as diverse as the city itself.
We're talking lumber from the dense forests that practically define the state. Mountains of fresh seafood whisked from the Pacific Ocean to kitchens nationwide. And let's not forget the literal tons of aluminum from local Alcoa Intalco Works, one of the last remaining aluminum smelters in the United States. Heck, we've even seen the odd Sasquatch souvenir hitching a ride.
A Roadmap to Trucking Insurance Coverage in Bellingham
Navigating the twisty world of truck insurance can feel a bit like driving down Chuckanut Drive in the dead of night. You know there's a stunning vista just around the bend, but it's hidden behind foggy complexities and uncertainties. Fear not, brave trucker, because TIS is here to light the way.
---
Auto Liability

Even the best drivers can find themselves in a pickle. When you're lugging 20 tons of fresh Washington apples down I-5, the last thing you want is an accident. But if life gives you a fender-bender, Auto Liability coverage ensures that the costs for property damage and bodily injuries are covered.

Physical Damage

As any trucker who's done the Lynden to Bellingham run knows, Washington weather can be as unpredictable as a raccoon in your garbage can. One minute it's sunshine, the next it's hailing apples. Physical Damage coverage protects your rig from theft, vandalism, fire, and that aforementioned freak hailstorm.

Motor Truck Cargo

There's a lot riding on your back when you're hauling cargo. That's why Motor Truck Cargo coverage is the safety net you need to protect your freight from damage or loss during transport. Because no one wants a shipment of fresh salmon showing up as sushi!

Bobtail and Non-Trucking

When you're off the clock but still on the road, bobtailing without the right coverage is about as wise as poking a sleeping bear. Whether you're heading to a service stop or just taking the scenic route along Bellingham Bay, Bobtail and Non-Trucking Coverage ensures you're protected even when you're not under dispatch.

Workers Compensation

Accidents can happen, even to the best of us. For those 'oops' moments, Workers Compensation coverage is your go-to guy, covering medical expenses and lost wages if you or your employees get hurt on the job.

General Liability

Truckers General Liability is the umbrella you didn't know you needed until it started raining lawsuits. It covers the gaps and keeps you dry when incidents occur that aren't directly related to operating your truck.
A Roadmap to Trucking Insurance Coverage in Bellingham
As an independent insurance agency, the TIS team has been buckling up with truckers for over 50 years, making us as reliable as your trusty rig. Our family-owned operation has access to numerous A+ rated insurance carriers specializing in commercial trucking. It's like having your cake and eating it too, without having to worry about crumbs on the upholstery.
Our state-of-the-art mobile app, TIS24, puts the power in your hands. Need to issue a certificate of insurance while on the go? Check. Get ID cards at the touch of a button? Check. Access your policy and insurance documents anytime, anywhere? Check and mate. With TIS24, managing your truck insurance is as easy as ordering a coffee at Woods Coffee in Boulevard Park.
All About Truck Permits and Filings in Washington
Washington State, while beautiful, has a pretty robust list of permits and filings for truckers. Just when you thought paperwork was for desk jobs, right? But before you panic and make a beeline for Canada, the TIS Trucking Services are here to help.
Our permits division can get you sorted faster than you can say 'Evergreen State.' From Unified Carrier Registration (UCR) to Highway Use Tax (HUT), we've got you covered, making the red tape feel more like a finish line than a hurdle.
Take the Wheel with The Insurance Store
At the end of the day, we're all just trying to keep on trucking. So why not make life on the road a little easier with TIS? Whether you're hauling logs from the Cascades or transporting trinkets from downtown Bellingham, we're here to make sure you're covered, come rain or shine or the odd Sasquatch sighting.
Don't leave your peace of mind at the weigh station. Get in touch with our friendly team at 888-570-3130 or request a quote today. After all, life's a journey, not a destination, and The Insurance Store is here to make yours a little smoother. Happy trucking!
---
Get a Quote for Truck Insurance
---
Here is what Our Happy Customers have to say
---
The Insurance Store is a very good place for Commercial Truck Insurance. They have quick and excellent services. Specially Bailey is very helpful and professional.

Chinh Nguyen