WA License #: 892948
---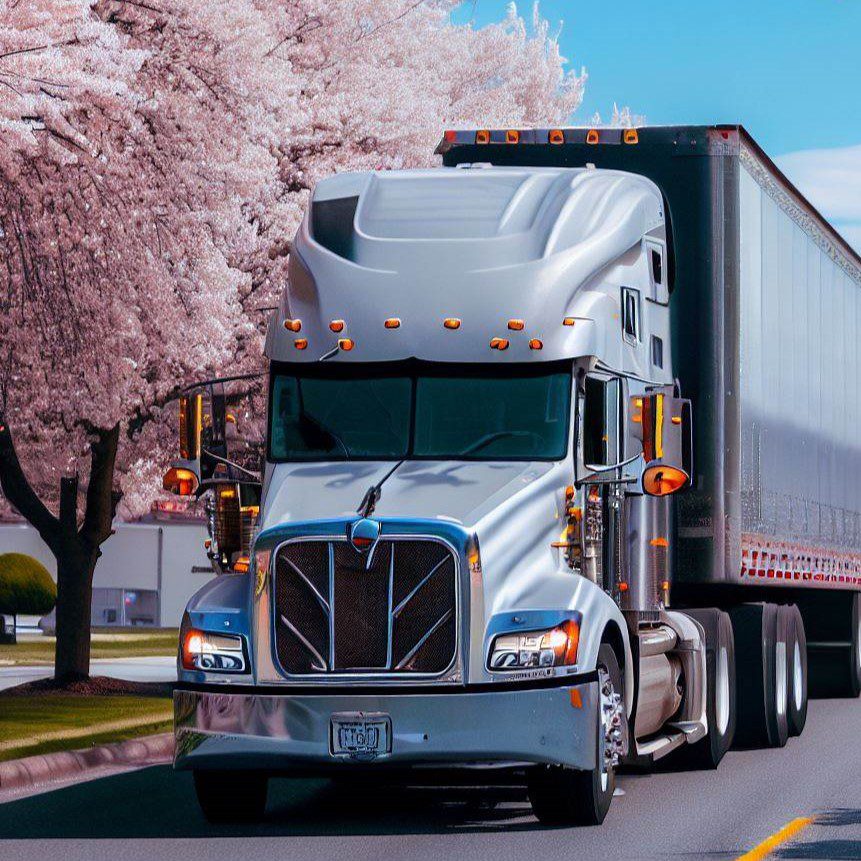 ---
---
The Wheel Deal: Your Guide to Yakima Washington Truck Insurance
Have you ever watched the sun set over the snow-capped peaks of Mount Rainier from Yakima Valley, the heart of Washington State, while traversing the bustling city in a truck? If so, you understand the subtle magic of Yakima, a place where agriculture meets industry, and the picturesque apple orchards transition into the busy hum of bustling logistics hubs. From the fertile fields to the rugged roads, Yakima has a vibrant trucking industry with its unique challenges and rewards.
Tucked away in the heart of the Pacific Northwest, Yakima is not just any other city. It's an economic powerhouse fueled by a trucking industry that keeps its engines revving. Yakima's trucking scene is as diverse as its landscape, transporting everything from apples to aircraft parts, and it's always on the go, just like the mighty Yakima River cutting through the city.
Trucks here haul everything from agricultural produce to commercial goods. You'll see trucks rumbling down I-82, teetering with stacks of crates filled with juicy apples, pears, and hops – yes, hops for your beloved beer! Highways like the I-90 and US-97 also see their fair share of big rigs rolling down, with loads ranging from livestock to retail products.
The Safety Net for Your Trucking Venture
Before you saddle up your 18-wheeler and hit the road, you need to make sure you're protected. This is where Yakima Washington truck insurance comes into the picture, providing a safety net for you, your rig, and your business.
---
Auto Liability

Picture this: You're cruising down the US-12, past Naches, with a load of Yakima's finest cherries. Suddenly, a deer springs out of nowhere! It's every trucker's nightmare, and that's where auto liability coverage comes in handy. It's legally required and protects you from the costs associated with property damage or bodily injury claims from third parties.

Physical Damage

Let's say you managed to swerve, avoiding Bambi, but collided with a guardrail instead. Now what? Physical Damage coverage is your white knight, ready to save your day. It covers the cost of repairing or replacing your truck if it's damaged in an accident or other unforeseen event.

Motor Truck Cargo

But what about those cherries you were hauling? Don't fret, Motor Truck Cargo insurance has your back. It covers the freight or commodity you're hauling if it's damaged or lost.

Bobtail and Non-Trucking

Now, suppose you've dropped off your cherry shipment at a warehouse in Terrace Heights and are heading home bobtail (without a trailer). Bobtail and Non-Trucking Liability coverage protects your rig when you're not under dispatch.

Workers Compensation

And let's not forget your team. If you have employees, you'll need Workers Compensation insurance. This will cover medical expenses and lost wages if an employee gets injured on the job.

General Liability

Last but not least, Truckers General Liability coverage protects you from the costs associated with accidents that occur during the loading or unloading process, or while making repairs or maintenance to a vehicle.
Your Trusted Partner: The Insurance Store
As important as it is to understand these coverages, it's equally vital to choose a reliable insurance partner. Enter The Insurance Store, or as we fondly call ourselves, the TIS team. We're a family-owned business with over 50 years in the industry, partnering with numerous A+ rated insurance carriers who specialize in commercial trucking.
We're not just any insurance agency; we're an independent insurance agency, meaning we can shop around to find the best policies at the best prices for you. It's like having a personal shopper for your truck insurance – and who doesn't love a good bargain?
We're also tech-savvy! Our TIS24 mobile app lets you issue certificates of insurance, get ID cards, and access your policy and insurance documents anytime, anywhere. Stuck in a line at a Selah coffee shop? Whip out your phone and get your insurance done in a snap!
The Bonus: TIS Trucking Services for Permits and Filings
Wait, there's more! Navigating through the complex maze of truck permits and filings in Washington can be as daunting as driving through Snoqualmie Pass in winter. But fear not! We have a dedicated division, TIS Trucking Services, to assist you with your commercial trucking permits. We're not just selling you insurance; we're providing a full-service solution to keep your trucking venture moving.
Hop on Board With TIS Today!
So, whether you're a seasoned trucker driving through the bustling avenues of Yakima, or a rookie getting ready to haul your first load of hops, The Insurance Store has you covered.
Ready to ensure your Yakima Washington truck insurance is as solid as Mount Adams standing tall over the city? Give our friendly team a call at 888-570-3130 or request a quote today. Because at TIS, we don't just insure; we ensure peace of mind.
And remember, while Yakima may be known for its world-class wines, it's the trucking industry that truly keeps this city moving – and we're here to keep you moving with it.
---
Get a Quote for Truck Insurance
---
Here is what Our Happy Customers have to say
---
It has been a great pleasure to work with JR Samson and Kim always willing to help and very sufficient and fast when helping with issues.

Showtime Express LLC