Vancouver WA Truck Insurance
WA License #: 892948
---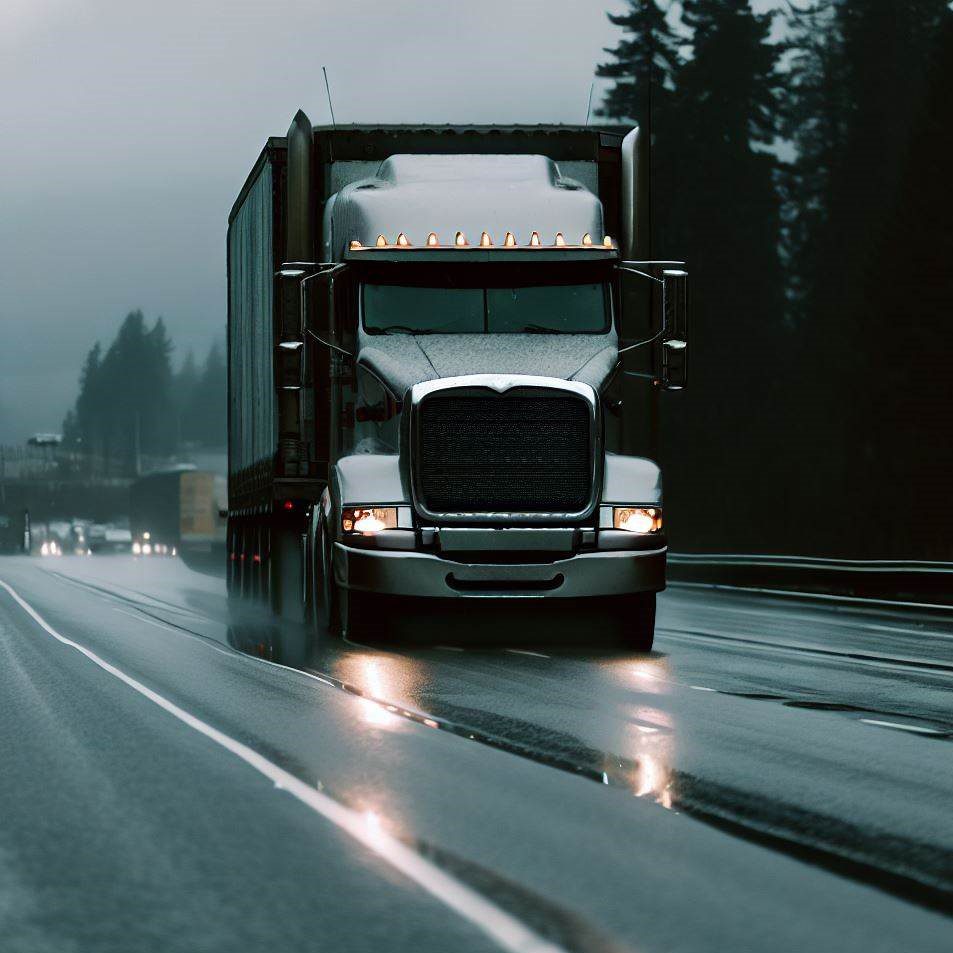 ---
---
Discover the Magic of Vancouver Washington Truck Insurance
Nestled along the Columbia River, just north of Portland, Oregon, lies the gem of the Pacific Northwest - Vancouver, Washington. Not to be confused with its Canadian namesake, this bustling city harbors a secret. It's a crucial hub for trucking and transportation, playing a pivotal role in the local and national economy. Ain't that a doozy? Now, hold onto your trucker hats, folks. We're about to venture down a road that merges the charm of Vancouver with the world of truck insurance.
With a thriving local economy, Vancouver is known for its significant contributions to the industries of high-tech and service, and a generous sprinkling of manufacturing sectors. Trucks laden with a diverse range of cargo - think tech goods, local agricultural produce, and a good ol' heap of manufactured products - rumble down the I-5 and I-205 highways day in and day out. And let's not forget the SR 14, providing a scenic detour along the Columbia River. Suburbs like Orchards, Hazel Dell, and Salmon Creek see the frequent hum of semi-trailers, contributing to the rich tapestry of the local economy.
But, y'know what? Trucks, like every precious thing in our lives, need protection. That's where Vancouver Washington truck insurance comes into the picture, and boy, do we have a story for you!
Truck Insurance Coverages – The Guardians of the Trucking World
So, you're in the trucking business in Vancouver. It's quite the haul, ain't it? Now, if you're thinking, "What kind of insurance coverage do I need?" well, you're in the right place, partner!
---
Auto Liability

Required by federal regulations, auto liability covers your legal liability in case of an accident involving bodily injuries or property damage. Picture a slight miscalculation near the Chkalov monument leading to a fender bender. With auto liability, you're covered!

Physical Damage

Picture this: You're hauling freight from Camas, and a sudden storm hits. A rogue branch dings your shiny rig. Physical Damage coverage has your back for these unfortunate mishaps, covering damages to your vehicle from accidents, fire, theft, and other 'oopsie daisies' of the road.

Motor Truck Cargo

Ever fret over your precious cargo? Well, don't! Motor Truck Cargo coverage protects the goods you're hauling. So whether you're transporting Silicon Forest tech gadgets or local produce from the Vancouver Farmer's Market, this coverage will ensure peace of mind.

Bobtail and Non-Trucking

NTL coverage protects your rig when you're not under dispatch, covering potential damage and liability costs.

Workers Compensation

Think of this as your employee's safety net. If they get injured on the job, Workers Compensation covers their medical expenses and lost wages, keeping your workforce safe, secure, and happy as a clam at high tide!

General Liability

And last but certainly not least, Truckers General Liability covers you for damage or injuries that occur during loading and unloading, or even during rest stops. Say you're parked up at Frenchman's Bar, enjoying the river view, and an accident occurs. That's when this coverage steps in!
The Insurance Store – Your Trusted Independent Insurance Agency
Alright, it's time we had a little chat about us - The Insurance Store, or TIS if you like. We're a family-owned business, strutting our insurance stuff for over 50 years. We've seen it all, from the rise of technology to the changing landscape of trucking. And you know what we've learned? Every trucker's needs are unique, just like Vancouver's fabulous mixture of urban and natural beauty.
As an independent insurance agency, we've got access to numerous A+ rated insurance carriers specializing in commercial trucking. It's like having an all-you-can-eat buffet of top-notch insurance options. But don't worry, we won't let you overindulge. We'll help you pick the perfect combo to suit your needs.
Now, get this! We've got a nifty little tool called TIS24 – a mobile app that lets you issue certificates of insurance, access ID cards, and reach out to your policy and insurance documents anytime, anywhere. Who needs a superhero when you've got TIS24, right?
TIS Trucking Services – Making Permit Filing a Breeze
Wait, there's more! We have a special permits division – TIS Trucking Services. Think of them as your personal guide through the mystic forest of truck permits and filings required in Washington State. They've got the know-how to help you navigate these murky waters, saving you precious time and effort. Trucking in Vancouver just got a whole lot easier!
Connect with the TIS Team
If you've made it this far, it's safe to say you're seriously considering joining our TIS family. Don't be a stranger, now! Get in touch and let's chat about your truck insurance needs. Dial us up at 888-570-3130 or request a quote online. Our friendly team can't wait to make your Vancouver Washington truck insurance journey a smooth ride.
Remember, trucking is more than just hauling cargo; it's about safeguarding your journey, your investment, and your peace of mind. So, come on down and let TIS help you pave the way to a secure trucking future. After all, we're all just trucking along in this journey called life, right?
---
Get a Quote for Truck Insurance
---
Here is what Our Happy Customers have to say
---
Josina always does a wonderful job and she's very prompt when I need anything!

Keontae Daniels