WA License #: 892948
---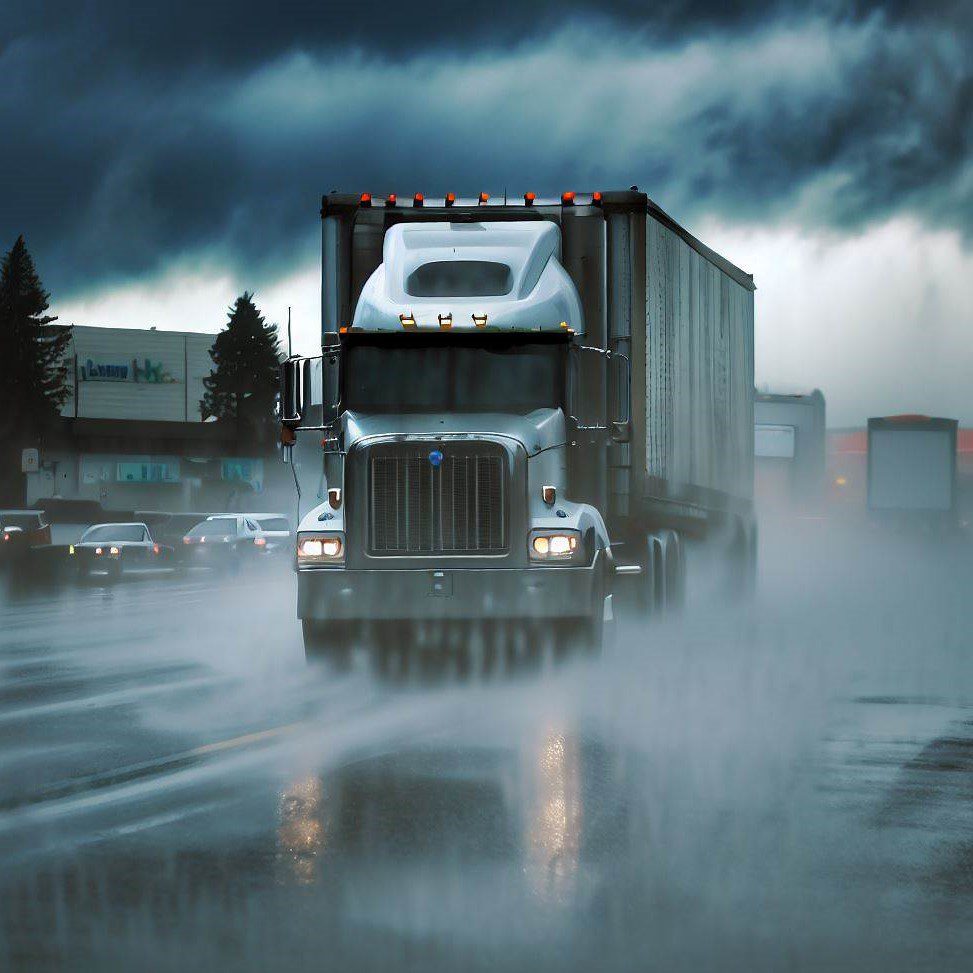 ---
---
Commercial Trucking Insurance for Everett Washington
Everett, famous for its Boeing assembly plant, is a significant transportation hub in the Pacific Northwest, with an annual cargo load that would blow your socks off! We're nestled between the beautiful Olympic Mountains and the shores of Puget Sound, making our city a buzzing bee hive for transportation and shipping industries. Now, if you've got your eyes set on Everett, we need to gab about something important – and that's your Everett WA truck insurance.
You wouldn't roll the dice on a busy Interstate, would you? So, why gamble with your insurance coverage? Let's get this show on the road!
Everett, a city that thrives on its industrial backbone, hosts a wide range of cargo transported through its borders. From aircraft parts zipping off from the Boeing factory to lumber carried from our lush local forests, to electronic goods from our techie warehouses, Everett is a well-oiled machine when it comes to moving freight. Our city is not just about a hard day's work though; we have a booming coffee culture (Starbucks, anyone?), so don't be surprised if you're trucking a load of fine Arabica beans down I-5 or the US-2 highway. Now, let's cut to the chase and talk about the nitty-gritty of truck insurance.
Guide to Commercial Trucking Insurance Coverages
---
Auto Liability

This one is a no-brainer, folks! Auto liability is like your morning coffee; you can't start your day without it. In our trucking universe of Everett, where mishaps can occur faster than you can say "Evergreen Way", auto liability insurance is your shield. It covers bodily injuries and property damages caused by you to others. Picture this – you're hauling a load of lumber down Broadway, when out of nowhere a deer leaps onto the road. You swerve and hit a parked car. That's where your auto liability steps in to cover the damages.

Physical Damage

Mother Nature can be a bit of a drama queen in Everett, what with rainstorms, snow, and the occasional gust of wind. Physical damage coverage is your best buddy in these situations, covering damages to your rig caused by accidents, weather, or even theft.

Motor Truck Cargo

Everett's cargo ranges from jet engines to sacks of coffee beans, and each holds its own unique risks. Motor truck cargo insurance, therefore, is as essential as flannel in our Pacific Northwest weather. It covers the freight you're hauling if it's damaged or lost.

Bobtail and Non-Trucking

Whether you're bobtailing to a truck wash on Evergreen Way or deadheading to the Port of Everett, there are times when you're on the move without cargo. That's where bobtail and non-trucking coverage come into play. It covers you when you're not under dispatch.

Workers Compensation

We've all had those "whoops" moments, whether it's tripping over a loose shoelace or tweaking a back muscle while unloading. Workers compensation is there to cover injuries or illnesses that happen while on the job.

General Liability

This is your general-purpose, Swiss Army Knife kind of coverage. It covers claims like property damage, bodily injury, and related medical costs that happen during your business operations.
The Insurance Store: Your Trusted Insurance Partner
Now, where can you find all this under one roof? Well, that's where we step in! The Insurance Store, or TIS as we are fondly known, is a family-owned business that's been safeguarding truckers for a solid half a century! We've got access to an army of A+ rated insurance carriers who specialize in commercial trucking. But, we're not just about the old school. With our cutting-edge TIS24 mobile app, you can issue certificates of insurance, get ID cards, and access your policy and insurance documents anytime, from anywhere. Even while sipping on that venti caramel macchiato at your favorite Everett coffee shop.
TIS Trucking Services: Permit Woes No More!
Got a headache from all the truck permits and filings in Washington State? Our TIS Trucking Services division is your go-to aspirin! We'll streamline the process, leaving you to focus on the open road ahead.
Wrap-up
Navigating the truck insurance landscape in Everett, WA doesn't need to be as tricky as a Seattle traffic jam. With The Insurance Store by your side, you're in safe hands. So why wait? Go full steam ahead and give our friendly team a call at 888-570-3130 or request a quote today. And remember, in the world of trucking, it's always better to be safe than sorry!
---
Get a Quote for Truck Insurance
---
Here is what Our Happy Customers have to say
---
Rachel was friendly, knowledgable and very eager to help me. She made me feel valued as a customer. She is a keeper, so you had better treat her good. Thank you!

Jeff Saler