Kennewick Truck Insurance
WA License #: 892948
---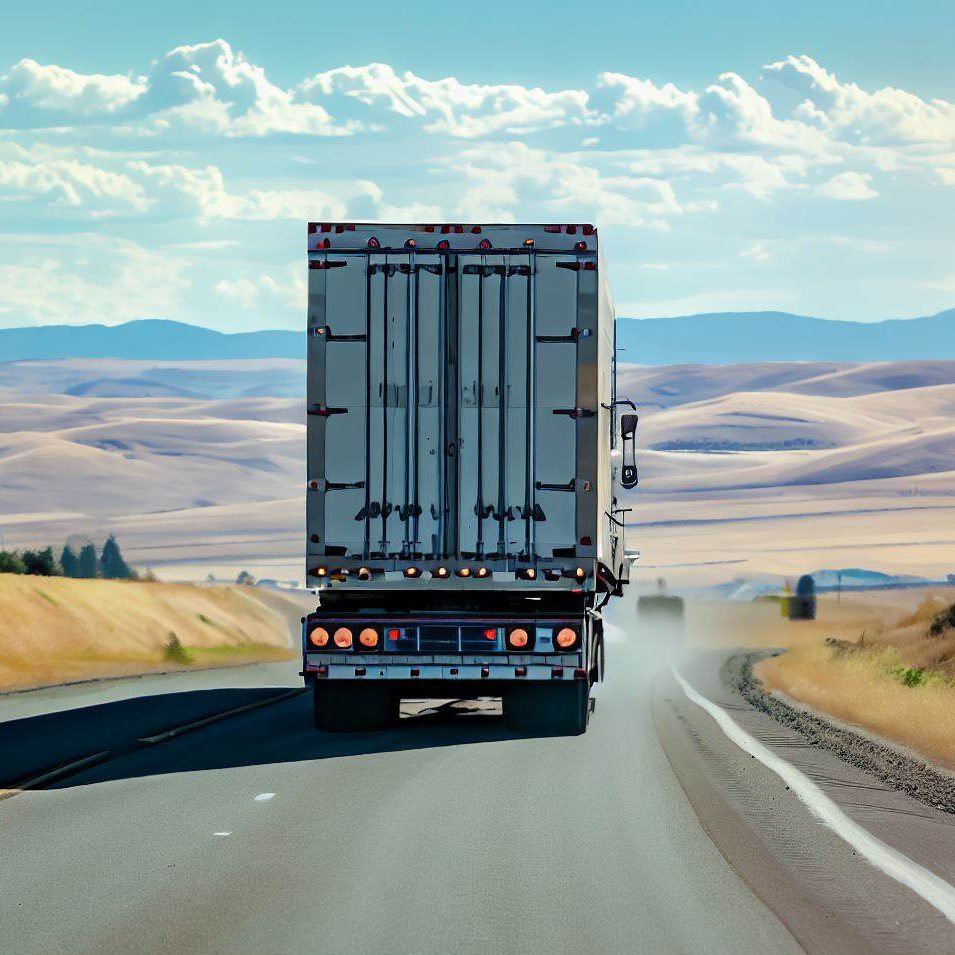 ---
---
Buckle Up, Tri Cities! Your Essential Guide to Truck Insurance
Ah, the Tri Cities, Washington - where the Yakima, Columbia, and Snake Rivers meet. With a landscape that's as varied as its blend of urban and rural communities, it's no wonder this region serves as a bustling hub for trucking. Home to Pasco, Kennewick, and Richland, and highways like I-182 and Route 395, it's a prime location that has made Tri Cities a hive of activity in the Pacific Northwest.
But enough geography for one day, we're here to talk about something just as exciting - truck insurance. Yeah, I know, it might not seem as glamorous as a golden sunset over the Columbia River, but in the world of freight and transportation, it's vital.
Now, we know you're not just hauling potatoes and apples around here - you might be moving construction materials, medical supplies, even some of Washington's famous wine. Whatever your cargo, you need the right coverage. That's where the good folks at The Insurance Store come in - your trusted, local, independent, and (did we mention?) family-owned truck insurance agency.
Your One-Stop Shop for "A Rated"Trucking Coverages
---
Auto Liability

Auto Liability is your bread and butter. It's the insurance that keeps you on the good side of the law and your finances on the sunny side of life. Auto Liability covers any bodily injury or property damage that you might, god forbid, cause during transit.

Physical Damage

Your truck is your pride and joy - your golden goose! Physical Damage insurance keeps her covered, from the tiniest of fender benders to those not-so-minor mishaps.

Motor Truck Cargo

You're not just transporting cargo; you're carrying someone's livelihood. And let's face it, whether it's the latest medical equipment or a batch of Washington's finest wines, it needs protection. Motor Truck Cargo insurance helps ensure your freight arrives safely, and if it doesn't, well, that's what we're here for.

Bobtail and Non-Trucking

Bobtailing isn't just a cute animal trend - in the trucking world, it's when your rig is without the trailer. Even in these cases, you need protection, and that's where Bobtail and Non-Trucking Coverage come in.

Workers Compensation

Look, we get it - trucking is not for the faint of heart. When you're out there on the open road, you need to know you're covered if things go south. Workers Compensation insurance is the safety net for those unforeseen accidents.

General Liability

No one plans on having an accident. But if you find yourself in a pickle, Truckers General Liability insurance protects you from those legal hurdles.
Taking the Wheel with The Insurance Store
It's not just about being in the business for over half a century. And it's not just about being family-owned (though our mom-and-pop beginnings give us that down-to-earth charm). At TIS, we're all about understanding our trucking clients - we know the routes you drive, the loads you haul, and the challenges you face. Heck, we've probably seen more types of cargo than the Columbia River has salmon!
All Access, Anytime with TIS24
As a TIS client, you'll have your cake and eat it too! With our mobile app, TIS24, you can issue your certificates of insurance, get ID cards, and access your policy and insurance documents anytime, anywhere. Whether you're in a layby on Route 395 or sipping coffee in a Kennewick diner, TIS24 keeps you connected.
Rolling with TIS Trucking Services
In the trucking world, there are permits and filings galore. You might be thinking, "Who can navigate this ocean of paperwork?" Well, folks, that's what we're here for. TIS has a dedicated permits division, TIS Trucking Services, to help you with all your commercial trucking permits. Consider us your compass in the sea of bureaucracy.
Fueling Your Future with The Insurance Store
Navigating the roads of the Tri Cities area, we know you have enough on your plate. With all the types of cargo you could be transporting on these highways, why add to your stress by worrying about insurance coverage? We've got your back, and we're here to make sure you're covered from Richland to Pasco and Kennewick, and all the highways in between.
Isn't it about time you hooked up with a team that knows trucking like the back of their hand? A team with roots right here in the Tri Cities? A team like us? Why not request a quote today, or better yet, give our friendly team a call at 888-570-3130. We can't wait to start this journey with you! It's time to put the pedal to the metal with The Insurance Store. After all, we're not just any insurance store - we're your insurance store.
---
Get a Quote for Truck Insurance
---
Here is what Our Happy Customers have to say
---
Kelli is the best to work with. She saved me thousands on my insurance.

Liongate Transport