IN License #: 3607899
---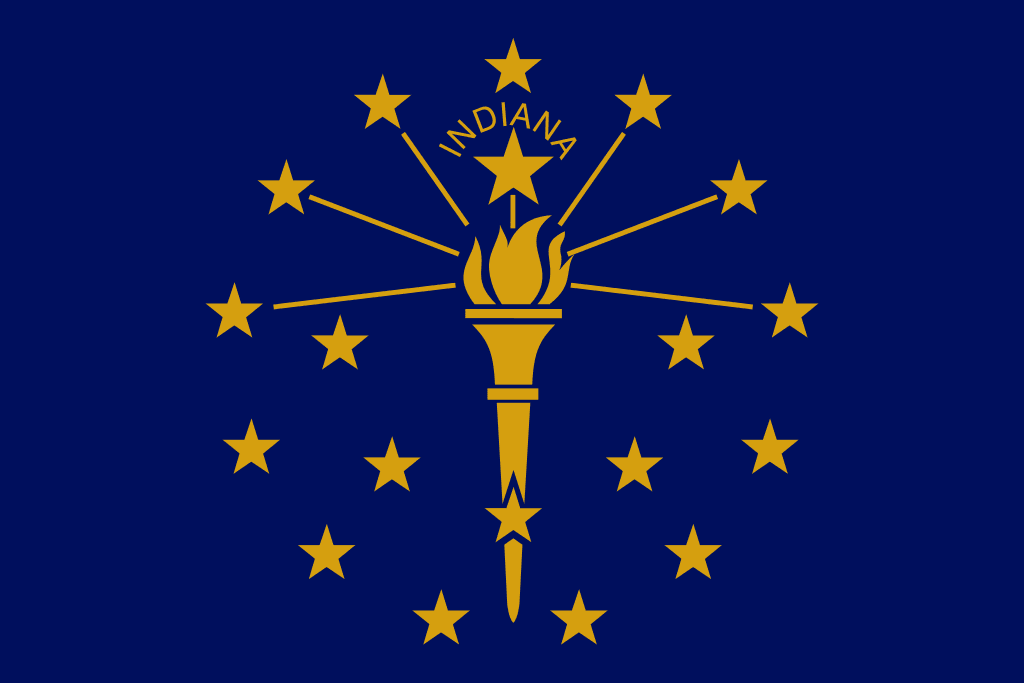 ---
---
Indiana Commercial Truck Insurance
The state of Indiana has long been known as the Crossroads of America, thanks to its central location and vast network of highways crisscrossing the state. For truck drivers and motor carriers, Indiana's transportation infrastructure makes it a major thoroughfare for freight transportation. Understanding the unique needs and regulations for commercial trucking in the Hoosier State is crucial for operating safely and legally. Securing the proper Indiana commercial truck insurance coverage is an essential part of doing business.
Indiana's central location in the Midwest has made it a critical transportation and logistics hub. Four interstates including I-80, I-90, I-70 and I-65 intersect the state, connecting it to major metro areas all over the U.S. Major cities like Indianapolis, Fort Wayne, South Bend and Evansville serve as prime locations for distribution centers. The Port of Indiana-Burns Harbor on Lake Michigan links trucks to international shipping as well.
With such a strong trucking industry presence, understanding Indiana's insurance regulations for commercial motor vehicles is crucial. Operating without proper insurance can lead to fines or roadside delays, costing truckers time and money. Working with an independent insurance agency that knows the Indiana market can help truckers get compliant coverage fast.
Understanding Indiana Trucking Insurance Coverages
Indiana requires all commercial motor vehicles over 10,000 lbs operating in the state to maintain proper liability insurance and file proof with the Indiana BMV. Here are the major commercial truck insurance coverages truckers need:
---
Auto Liability

Auto liability insurance is critical for truckers driving in Indiana to protect your business in the event of an at-fault accident. For example, if you rear-end another vehicle and are determined to be liable, your auto liability coverage will pay for injuries to the other driver as well as damage to their vehicle and property up to your policy limits. Indiana requires minimum limits of $750,000, but most truckers opt for $1 million or more in coverage. This ensures you have adequate protection in the case of a major accident while operating your commercial vehicle in the Hoosier State. Auto liability insurance helps cover the often devastating costs that can come with a truck accident you cause so your business is not financially ruined.

Physical Damage

Physical damage insurance is important for truckers in Indiana to protect their vehicle investments. For example, if your tractor-trailer is damaged in an accident, comprehensive and collision coverage through a physical damage policy will pay for repairs or replacement up to your policy limits, minus your deductible. Or if your truck is vandalized while parked overnight in Gary, Indiana, your comprehensive coverage can pay for the damage. Physical damage insurance ensures your commercial truck is covered for a variety of physical losses, except those specifically excluded in the policy. Having proper physical damage coverage gives truckers in the Hoosier State peace of mind knowing their expensive equipment is protected on the job.

Motor Truck Cargo

Motor truck cargo coverage is important for truck drivers operating in Indiana to protect the goods they are hauling. For example, if you are transporting a shipment of electronics from Indianapolis to Chicago and your truck is involved in an accident that damages the cargo, your motor truck cargo policy will pay for the cost of the destroyed goods up to your coverage limits. Or if a load of auto parts you are carrying gets stolen at a truck stop in Gary, your cargo insurance can reimburse you for the loss. Having adequate motor truck cargo coverage gives Indiana truckers peace of mind that their hauled freight is protected during transit. This insurance helps shield trucking companies from major financial losses if the expensive cargo they are transporting gets damaged or stolen while on the job in the Hoosier State.

Reefer Breakdown

Reefer breakdown insurance is important for truckers hauling refrigerated loads within Indiana to protect temperature-sensitive cargo. For example, if you are carrying a load of frozen meat from a processing plant in Logansport to grocery stores in Indianapolis, and your reefer unit stops working due to a mechanical issue, causing the cargo to spoil, your reefer breakdown coverage would pay for the loss. This insurance protects truckers transporting perishable freight in Indiana from major financial losses if their refrigeration equipment fails unexpectedly during transit. Reefer breakdown coverage gives refrigerated truckers peace of mind that their cargo is protected, even from mechanical issues beyond their control. This specialized coverage is crucial for truckers hauling time and temperature sensitive freight across the Hoosier State.

Non-Owned and Trailer Interchange

Non-owned trailer and trailer interchange insurance are important for motor carriers operating in Indiana that utilize equipment they don't own. For example, if you are leasing a dry van trailer for a one-way haul out of state, non-owned trailer coverage protects you if that trailer is damaged while in your possession. Or if you are interchanging equipment with other carriers at truck stops in Indiana, trailer interchange coverage protects you from liability for loss or damage to those trailers while under your operation. Having these specialty coverages ensures Indiana truckers avoid significant liability if third-party trailers are damaged while being used for their trucking business. Non-owned trailer and trailer interchange policies provide an affordable way for motor carriers in Indiana to access the equipment they need while transferring the risk.

Non-Trucking Liability

Non-trucking liability insurance is important for owner-operators and independent contractors hauling loads in Indiana under a motor carrier's authority. For example, if you run a red light and cause an accident while hauling a load for ABC Trucking, their insurance may not cover you. Having your own non-trucking liability policy protects you in the event you cause property damage, injuries or even a fatality while operating on behalf of a carrier. This coverage provides protection for truckers taking on contracted work from authorized motor carriers in Indiana. Non-trucking liability fills the insurance gap and provides essential liability protection in the event an accident occurs while under dispatch during a job. It gives Indiana truckers peace of mind when taking on carrier work in the Hoosier state.

Excess Liability

Carrying excess liability coverage is important for motor carriers operating large trucks in Indiana to protect their business from major losses. For example, if you cause an especially serious accident that injures multiple people while driving your semi truck through Indianapolis, your primary auto liability may be exhausted. Excess liability kicks in to provide additional protection above your underlying policy limits. This extra buffer is important because even a $1 million primary policy may not be enough in the event of a catastrophic truck accident with multiple claimants. Excess liability starts at $1 million and goes up from there, providing vital extra protection. For trucking companies with substantial assets to protect in Indiana, having excess liability insurance brings peace of mind knowing you are shielded from potentially bankrupting lawsuits.

Workers Compensation

Carrying proper workers compensation insurance is crucial for trucking companies with employees operating in Indiana. For example, if one of your drivers suffers a severe injury in an accident while making a delivery in Evansville, Indiana, their medical bills and lost wages could be immense. Workers comp insurance covers your employee's injuries and rehabilitation no matter who was at fault. It pays for medical treatment, a portion of lost wages, and other benefits like permanent disability if needed. Indiana law mandates all employers carry this coverage. Having workers comp protects trucking companies in the Hoosier State from major liability if their drivers or other employees get hurt on the job. This coverage provides vital protection for both the injured worker and the motor carrier.

Occupational Accident

Occupational accident coverage is an important addition to standard workers compensation for trucking companies with drivers in Indiana. For example, if one of your semi truck drivers loses a limb in an accident while hauling a load between South Bend and Indianapolis, workers comp would only cover a portion of their lost wages. Occupational accident insurance provides additional wage replacement and disability benefits on top of what work comp pays in serious injury cases. This gives injured truck drivers in Indiana more comprehensive support. For motor carriers, having this extra coverage ensures your injured employees are taken care of without financial hardship, improving driver retention and satisfaction. Occupational accident insurance is an affordable way for trucking companies in the Hoosier State to take care of their greatest assets - their drivers.

General Liability

Carrying adequate commercial general liability (CGL) insurance is important for motor carriers operating in Indiana to protect their business. For example, if a visitor slips and falls in your truck terminal in Gary and suffers injuries, they could take legal action. Or if your employee accidentally damages cargo belonging to a customer, they could file a claim. General liability insurance covers payouts if your Indiana trucking company is found legally liable for third-party bodily injury, property damage, personal injury and advertising injury. Having at least $1 million in general liability limits is recommended to protect your business from potential lawsuits, settlements and legal fees. CGL insurance gives trucking companies in Indiana peace of mind that accidents happening off the road are covered too.
Why Choose The Insurance Store for Truck Insurance in Indiana?
As you can see, Indiana commercial truck drivers have many insurance requirements and risks to manage. Our team has extensive experience building custom coverage options to meet the needs of Hoosier State truckers.
Here are some key benefits working with the TIS team:
Choice in Carriers

 

- We have access to many top-rated insurance carriers. This gives us options to find you the right fit.
Personal Service

 

- You'll work directly with a knowledgeable account manager, not a random call center. We learn your business and provide personalized recommendations.
Trucking Experience

 

- With 50+ years serving truckers, we know the unique risks motor carriers face. Our expertise translates into smarter coverage.
TIS24 App Access

 

- Our in-house app provides 24/7 access to certificates of insurance, documents and more from any device.
Trusting your insurance needs to an established agency like The Insurance Store gives truckers peace of mind on the road. Let's discuss how we can protect your business today.
Coverage for All Types of Trucks and Cargo
With its extensive highway infrastructure, Indiana sees all types of tractor trailers and cargo traversing its roads. Flatbeds, dry vans, tankers, car haulers, and refrigerated trailers are common sights.
Some of the major commodities hauled in and out of Indiana include:
Whether your rig is a flatbed, tanker or box truck, our insurance professionals here at TIS can find the right policy at the right price to meet your specific business needs. Let's protect your livelihood on the roads of the Hoosier State.
Get Assistance with your Indiana Truck Permits & Filings
Once you've secured proper commercial truck insurance, the regulatory requirements don't stop there. Indiana truckers must obtain proper registration, licensing and permits for both their vehicles and drivers. There are a lot of registrations, licenses and filings to handle while running your trucking business. The permitting and compliance experts at TIS Trucking Services can handle it all for you. Focus on driving while we take care of your Indiana truck permits.
Serving Indiana and Beyond!
While our heart belongs to Indiana, our services sure don't stop at its borders. For those adventures into Ohio, Michigan, Illinois, Kentucky, and beyond, TIS has got you covered.
Get a Quote for Indiana Truck Insurance
From Evansville to Fort Wayne and every nook and cranny in between, if you're in the trucking business in Indiana or its neighboring states, give us a shout. With five decades in the biz, The Insurance Store is more than just an agency; we're your partner on every journey. Ready to embark on a secure trucking adventure? Ring our friendly team at 888-570-3130 or request a quote. After all, life's a journey, and we're here to ensure it's a smooth one!
---
Indiana Truck Insurance Quote
---
Here is what Our Happy Customers have to say
---
Everyone that has helped me at TIS has been very helpful and feels like I have known them forever. Very friendly and they get things handled in a very timely manner!!! Would definitely recommend them to anyone!!!

Adriana Nevins
---
Rita was an awesome help. She's very professional and got what I needed in a timely manner. It's hard to come across honest people, I will definitely recommend to family and friends. Thank you, Rita!

Jason Yanez
---
TIS has been extremely helpful during my permitting process. Shalyn has been very helpful and informative. Two thumbs up!

Larry Cooper