Fort Wayne Truck Insurance
IN License #: 3607899
---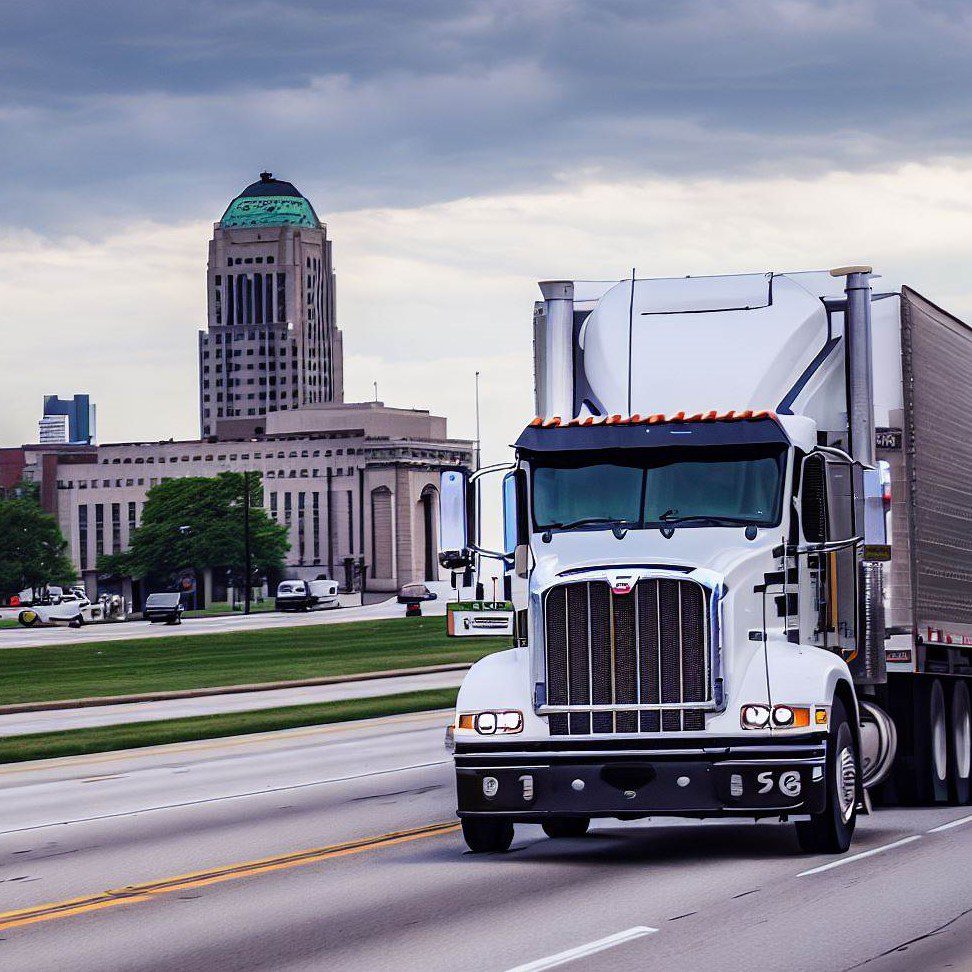 ---
---
All Roads Lead to Fort Wayne: Your Guide to Truck Insurance in the Heart of the Midwest
Fort Wayne, Indiana. Ah, you might be thinking, the city named after the Revolutionary War hero, General "Mad" Anthony Wayne. A place steeped in history, nestled beside the confluence of three rivers, and beaming with Midwestern charm. But did you know that it's not just history buffs and waterway enthusiasts who find this corner of the Hoosier State appealing? It's a bustling hotspot for trucking, freight, and logistics too. Well, buckle up, because we're about to take you on a truck-tastic journey!
With its strategic location in the Midwest, Fort Wayne is an integral cog in the United States' logistical machine. The city stands tall at the intersection of I-69 and US-30, two major highways that crisscross the country from coast to coast. This confluence makes the city a freight hub, where countless 18-wheelers thunder past the iconic Lincoln Highway, hauling everything from manufactured goods to agriculture, and from food products to the all-American classic - beer.
As you stroll around the city, you might see trucks brimming with the shiny future technology produced in Fort Wayne's burgeoning tech industries. Or perhaps you'll encounter a trailer packed with the raw power of steel and iron, a nod to Indiana's rich industrial heritage. It's clear that here, trucking isn't just an occupation, but a lifestyle.
Ensuring Peace of Mind on the Roads with TIS
In this vibrant world of trucking, safety is of the essence, and that's where The Insurance Store comes in. TIS is a family-owned business that's been taking care of truckers for over half a century. We're here to ensure that your Fort Wayne, Indiana truck insurance needs are catered to with precision and care.
---
Auto Liability

Ever considered what could happen if your truck were to cause an accident in the historical district of West Central? Auto liability insurance can help you here, covering the damage done to the other party, saving your hard-earned money.

Physical Damage

Picture this: You're taking a scenic drive down the beautiful Anthony Boulevard, when, boom! An unexpected collision leaves your truck with unsightly dents and scratches. Physical Damage insurance will cover the repair costs so you can get back on the road faster.

Motor Truck Cargo

You're hauling a heavy load of soybeans, one of Indiana's major agricultural exports. On the way, a mishap leads to damaged goods. No worries though, Motor Truck Cargo insurance has your back.

Non-Trucking Liability

Perhaps you're just cruising around the idyllic suburbs of Aboite on a sunny afternoon. If an accident happens, your Non-Trucking Liability insurance will cover it.

Workers Compensation

Imagine a day of loading goods at the bustling Fort Wayne Railroad Station, and a worker slips. Workers Compensation can take care of the medical bills.

General Liability

Let's say while delivering a shipment to the historic Embassy Theatre, something goes wrong and there's property damage. Your General Liability insurance will handle the costs.
Your Highway Companion: The Insurance Store
Let's get one thing straight, folks. Trucking insurance isn't one-size-fits-all, and that's where we, The Insurance Store, ride in. We're not just your run-of-the-mill, set-it-and-forget-it kind of folks. With 50 years under our belt, our independent, family-owned business treats each client like part of the family. We've been trucking alongside Fort Wayne's truckers for decades, ensuring they get the best coverage for their buck.
Accessing top-notch insurance has never been easier. With TIS24, our very own app, truckers can issue certificates of insurance, get ID cards, and access their policy documents at any time, anywhere. It's like having a mini-insurance store in your pocket! And the best part? We partner with A+ rated insurance carriers who specialize in commercial trucking, ensuring quality coverages tailor-made for your needs.
Crossing T's and Dotting I's: TIS Trucking Services
But we're not all about insurance. We understand the trucking business isn't just about driving from A to B. There are permits, filings, and all that paperwork jazz that come along with it.
TIS Trucking Services, our permits division, is here to steer you clear of bureaucratic roadblocks in the state of Indiana. Whether it's intrastate or interstate permits, you name it, we'll file it.
Ready to Hit the Road?
With a rich history, diverse freight and logistics, and a whole lot of trucks, Fort Wayne is more than just the "City of Churches"; it's a bustling hub for truckers.
Navigating the world of Fort Wayne Indiana truck insurance doesn't have to feel like a wild goose chase. At TIS, we're here to help you hit the road, knowing that we've got your back, front, and sides covered.
So why not make that call? You've got nothing to lose and peace of mind to gain. Reach out to our friendly team at 888-570-3130 or request a quote today. After all, isn't it about time you joined the TIS family?
---
Get a Quote for Truck Insurance
---
Here is what Our Happy Customers have to say
---
Had an awesome experience getting my quote from Lindsay. Fast and knowledgeable!

Eric