South Bend Truck Insurance
IN License #: 3607899
---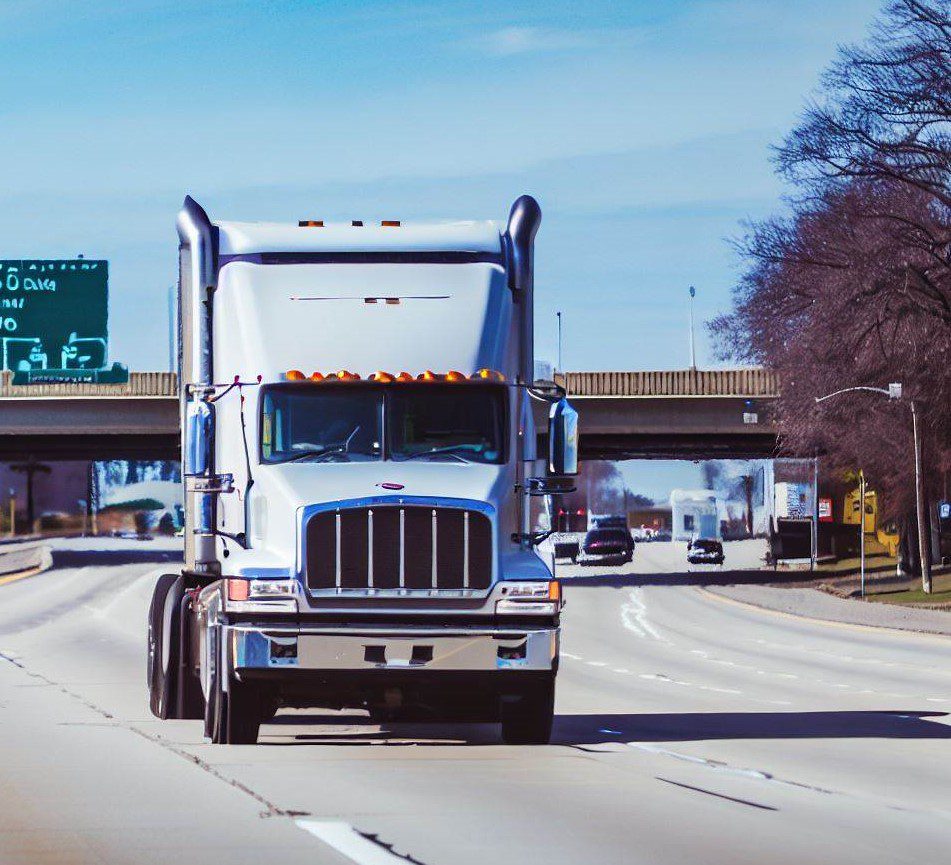 ---
---
Protecting Your Wheels in the Heart of Hoosierland: South Bend Indiana Truck Insurance
Are you a fan of sparkling blue waters, the roar of the Fighting Irish, and, of course, the hustle and bustle of the freight industry? Well, then there's a good chance you're sitting pretty in South Bend, Indiana. Nestled by the glorious St. Joseph River, this city has long been known for its fusion of history, culture, and economy. Not to mention, South Bend is also the fourth largest city in the Hoosier State. You might say it's quite a big wheel in the great gearworks of Indiana.
The city is a crucial cog in America's logistics machine, thanks to its location and its connectivity to the rest of the country. From the scent of freshly baked bread wafting from the bread factories to the lumber being transported to the city's various construction sites, South Bend's roads are a constantly humming hive of activity. With I-80 and I-90 running through the city, and proximity to big commercial hubs like Chicago and Detroit, it's little wonder that the trucking industry here is booming!
Navigating the Big Rigs: Commercial Trucking Insurance Coverage
Getting to grips with the demands of South Bend Indiana truck insurance can be a bit like a game of 4D chess, it's multi-layered, intricate, and challenging. That's where we, the TIS team, come in! Let's roll up our sleeves and break down the essential coverages you should consider.
---
Auto Liability

In the unfortunate event of an accident, auto liability insurance is like your guardian angel. It swoops in and covers the costs of any damage or injuries you might cause to others. It's not just about playing nice, either – it's the law. So remember, when in South Bend, do as the Hoosiers do and ensure you're covered!

Physical Damage

Think of physical damage insurance as a safety net for your rig. Whether a deer decides to play chicken with your truck near Potato Creek State Park or a sudden hail storm thinks your windshield would look better in a thousand pieces, this insurance has your back. It covers the costs to repair or replace your truck and is a must-have in your insurance portfolio.

Motor Truck Cargo

Ever worry about what would happen if the fresh produce you're hauling were to, say, fall into the St. Joseph River? It's unlikely, but in the world of trucking, weird things can happen. That's where motor truck cargo insurance steps in, covering the value of the cargo you're hauling if it's damaged or lost during transport.

Workers Compensation

Accidents don't always happen on the road. Maybe you pulled a muscle hooking up a trailer, or you slipped in the truck stop restroom (hey, we've all been there!). Workers compensation insurance covers your medical expenses and lost wages due to workplace injuries.

General Liability

Imagine you accidentally damage a customer's property during a delivery. The next thing you know, you've got a lawsuit on your hands. Truckers general liability helps protect you from these types of claims. It's your legal 'Get Out of Jail Free' card.
Driving with Confidence: The TIS Advantage
At The Insurance Store, we're not just another faceless corporation; we're a family-owned business with 50 years of dedication to our community. As an independent insurance agency, we work with a multitude of A+ rated insurance carriers specializing in commercial trucking. We like to think of ourselves as the Swiss Army Knife of insurance agencies. We've got a tool for every situation, and we're always ready to lend a hand!
Moreover, with our state-of-the-art app, TIS24, truckers can issue their certificates of insurance, access ID cards, and manage their policies round the clock, right from their phones. It's like having an insurance office in your pocket! You're on the move 24/7, so why should your insurance office be any different?
Full Throttle Ahead: Permits and Filings
Operating a commercial truck in South Bend isn't just about having the right insurance coverages. There's a world of permits and filings you need to navigate, and let's be honest, it can feel a little like you're a dog chasing its tail. But don't fret, our permits division, TIS Trucking Services, is here to make your life a whole lot easier.
We've got the know-how to assist with all your commercial trucking permits needs in Indiana, whether it's getting a USDOT Number, securing an Oversize/Overweight Permit, or complying with the Unified Carrier Registration (UCR) Agreement. With us, you're never stuck up the creek without a paddle.
Revving up for the Future: Get in Touch Today!
We believe that South Bend Indiana truck insurance doesn't have to be as complicated as rocket science or as dry as yesterday's toast. With the TIS team by your side, you can hit the road with confidence, knowing that you're fully covered, come rain or shine.
So, why not give us a ring at 888-570-3130 or request a quote today? Come and experience the difference of working with an insurance agency that treats you like family. After all, in this fast-paced world of logistics, it's good to know there's a friendly voice at the end of the line, ready to steer you in the right direction.
---
Get a Quote for Truck Insurance
---
Here is what Our Happy Customers have to say
---
I have good experience with insurance store. Specially with Tera, she's the best always help me in my policy.

KASH TRUCKLINE INC