IN License #: 3607899
---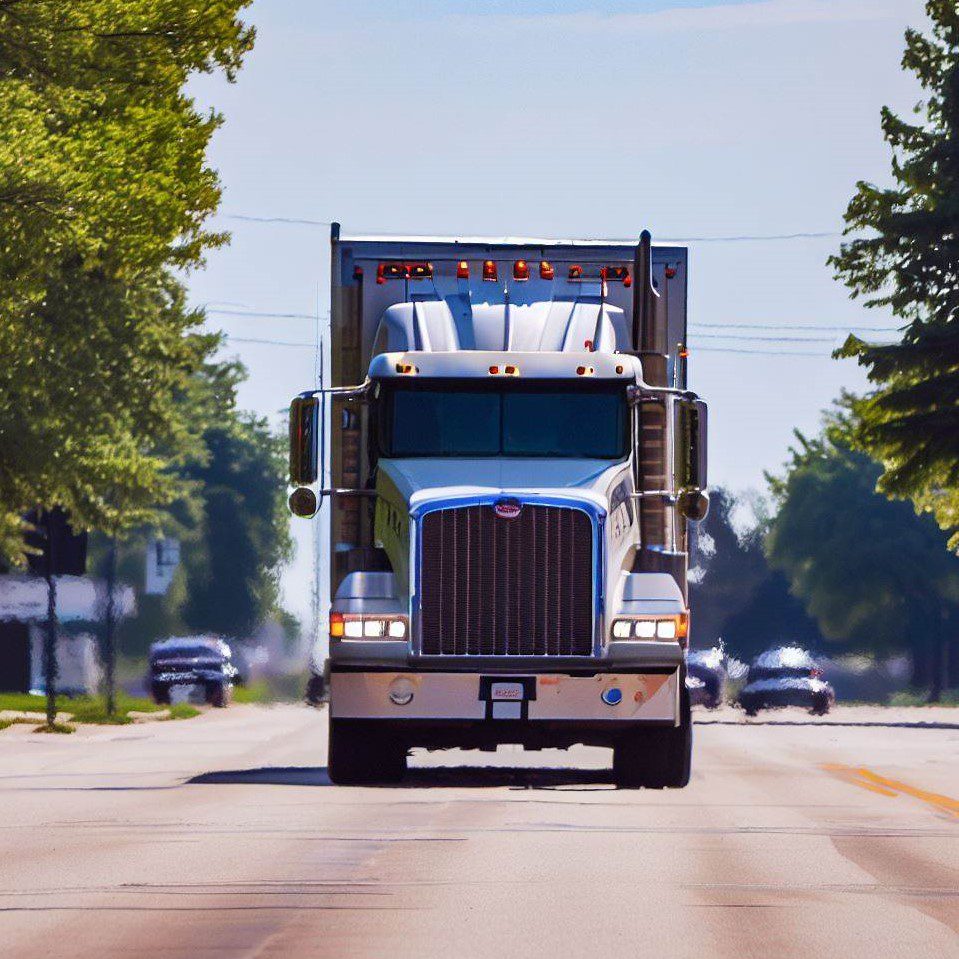 ---
---
Muncie Indiana Truck Insurance: Your Freight's Best Friend
You know, Muncie, the splendid city known for its vibrant arts scene, delicious farm-to-table cuisine, and the heartwarming hospitality of its residents. But did you know it's also a hub for freight and logistics, with trucks transporting everything from medical supplies to steel products? Who'd have thunk it, right?
From the bustling suburbs of Halteman Village to the busy thoroughfares of the I-69 and State Road 332, it's clear as crystal that trucking is as woven into Muncie's fabric as its beautiful Prairie Creek Reservoir. But, dear reader, have you ever paused to wonder about the importance of having your rig properly insured?
The Buck Stops Here: Truck Insurance in Muncie
So, you've got a truck, and you've got cargo, but do you have the right insurance to protect your prized rig and the valuable freight it carries? Boy howdy, do we have the lowdown for you!
---
Auto Liability

Your truck, as we say in the business, is your bread and butter. But what happens if it causes an accident? That's where auto liability steps in. It's not just mandatory under Federal law, but it's the essential lifebuoy that keeps your financial head above water in the event of an at-fault accident. With auto liability coverage, those third-party property damages and medical bills won't leave you high and dry.

Physical Damage

Alright, you've got the liability part covered. But what about your truck - your mechanical steed, your four-wheeled pride and joy? Physical damage insurance, encompassing collision, comprehensive, and fire and theft options, shields your rig from perils that could otherwise punch a hole in your pocket.

Motor Truck Cargo

Motor truck cargo insurance is to your freight what a good pecan pie is to a Sunday dinner - absolutely essential. Whether you're hauling corn from Muncie's surrounding farmlands or automotive parts from one of the local factories, this coverage safeguards your cargo from loss or damage during transit.

Non-Trucking Liability

Hey, even truckers need downtime, right? Non-trucking liability insurance has your back for any non-business related mishaps.

Workers Compensation

Don't forget, if you've got a team helping you haul those loads, you've got to keep their welfare in mind too. Workers Compensation can protect you from the financial ramifications of on-the-job injuries.

General Liability

Last, but certainly not least, truckers general liability insurance covers your trucking operations off the road. It's like an umbrella on a rainy Muncie day – you might not always need it, but boy, you're glad to have it when the rain pours!
The Insurance Store: 50 Years of Keeping Your Rig Rolling
The Insurance Store is not just an independent insurance agency. We're a family-owned institution that's been committed to your safety and success for half a century! Our wealth of experience and a robust network of A+ rated insurance carriers specialize in commercial trucking, giving us the knack to tailor the perfect insurance package for your needs.
But wait, there's more! Our handy dandy app, TIS24, is like having a personal insurance agent in your pocket. Whether you need to issue certificates of insurance, access ID cards, or review your policy documents, you're just a few taps away.
TIS Trucking Services: We've Got Your Permits Covered
In the trucking world, rules and regulations can sometimes feel like a tangled spaghetti junction. But have no fear, TIS Trucking Services is here! We have an entire division dedicated to sorting your commercial trucking permits and filings for Indiana. So, you can keep your eyes on the road and leave the paperwork to us.
Roll into the Future with The Insurance Store
Folks, the road ahead may be long, but with the right insurance, it doesn't have to be treacherous. It's as simple as apple pie: contact our friendly TIS team today at 888-570-3130 or request a quote today. Let's face it, having the right truck insurance is like having a reliable map - it helps you navigate with confidence. So, let us be your guide on the bustling highways of Muncie, Indiana. Let's get trucking!