IN License #: 3607899
---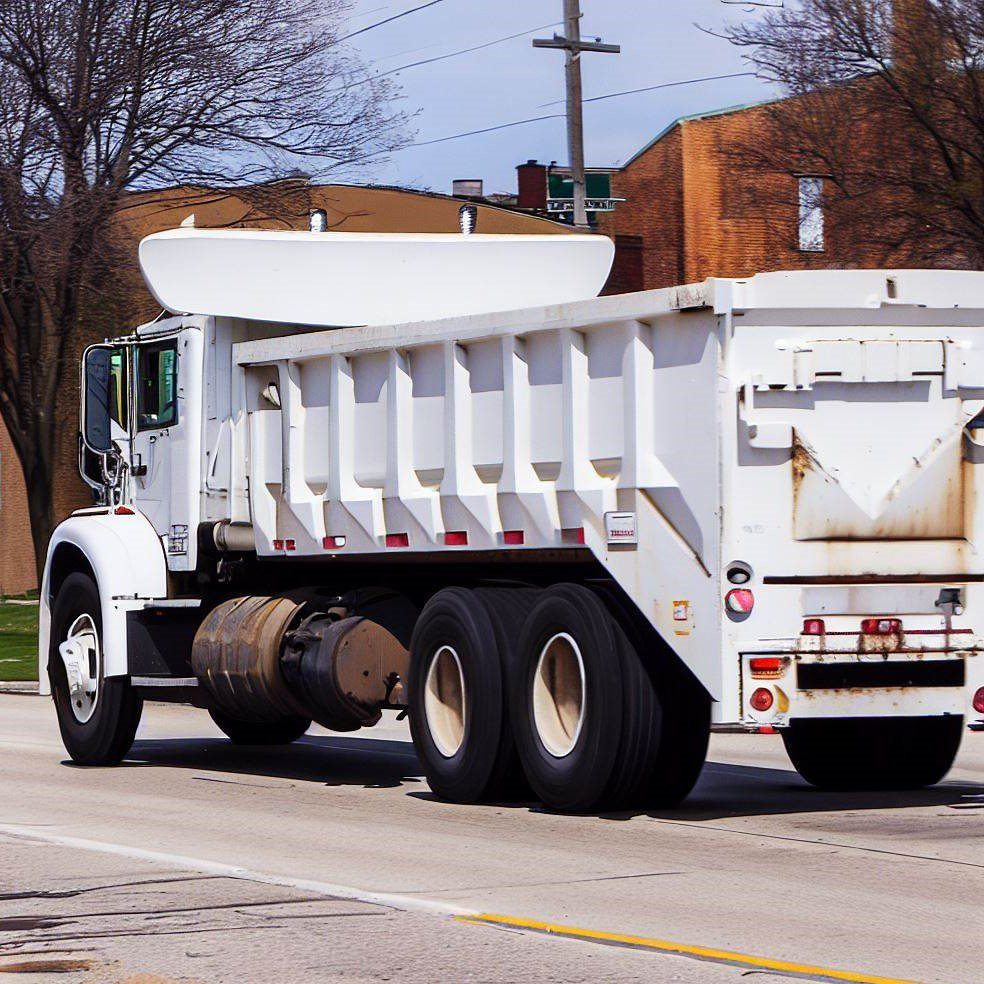 ---
---
Trucking Along with Gary Indiana Truck Insurance
If you've ever taken a drive through Gary, Indiana, you'd know it's not just another dot on the map. With steel mills as part of its industrial backbone and an intricate network of highways crisscrossing the region, it's a bustling hub for logistics, freight, and - you've guessed it - trucking!
You see, Gary isn't merely the birthplace of the Jackson 5, or home to a massive national lakeshore. No sir, it's a bonafide, card-carrying member of the trucking universe! It's a pivotal stop on major highways such as Interstate 80 and 90, giving it a strategic role in the transportation of commodities. We're talking about everything from grains and steel to electronic appliances and building materials.
Truckers here ensure the heart of American commerce keeps beating, braving busy highways, inclement weather, and tight delivery schedules. Yet, beneath all the grit and grind, there's a world of truck insurance complexities to navigate. This is where the TIS team jumps into the driver's seat!
The Importance of Commercial Trucking Insurance Coverages
Imagine you're behind the wheel of an 18-wheeler, hauling a precious cargo of consumer electronics from a depot in Gary to a retailer in the suburbs. You're cruising down I-90 when, out of the blue, the unexpected happens, leaving a trail of damage to your rig and the merchandise you are transporting.
Without the right coverage, this could spell financial disaster. But hold your horses - here's where our Gary Indiana truck insurance comes in.
---
Auto Liability

Auto Liability is a must-have, not just because it's legally required, but it's your financial cushion if your truck causes bodily harm or property damage. Picture this: you're on Broadway Street, and a sudden brake causes a car behind to swerve and crash. Without auto liability? You're looking at a bill that could blow your socks off!

Physical Damage

Then there's Physical Damage insurance. If your rig is your livelihood, you wouldn't want it looking like it's been through the mill after a mishap, right? Physical Damage coverage helps you fix up your truck after an unfortunate accident, so you can get back on the road in a jiffy.

Motor Truck Cargo

In the trucking business, you're not just moving boxes, you're transporting someone's livelihood. That's where Motor Truck Cargo insurance swoops in. It protects the goods you're hauling from potential losses due to accidents or theft.

Non-Trucking Liability and Work Comp

Even when you're off-duty, insurance has got your back. Non-Trucking Liability covers damages when you're not under dispatch, while Workers Compensation provides for medical expenses and wage replacement if your employees are injured on the job.

Workers Compensation

Driving a truck can be as tricky as herding cats. Accidents can happen, and if they do, Workers Compensation covers medical expenses and lost wages. Now, ain't that a peach?

General Liability

Last but not least, Truckers General Liability protects you from third-party injury claims or property damages related to your business activities. Picture this: A visitor trips over equipment at your office in Gary's Midtown neighborhood. Truckers General Liability will help you handle the costs.
The Insurance Store: Your Gary Trucking Insurance Guide
If the world of insurance feels as confusing as trying to figure out a new dance routine, allow us at The Insurance Store, your independent insurance agency, to step in and clear the fog. We're a family-owned business, and for 50 years, we've been offering the kind of service that makes dealing with insurance feel like a walk in the park.
Being independent means we have access to a plethora of A+ rated insurance carriers that specialize in commercial trucking. It's like being at an all-you-can-eat insurance buffet! We work tirelessly to ensure you get coverage that fits like a glove, without making your wallet wince.
Moreover, with our TIS24 app, insurance is as easy as pie. Whether you need to issue certificates of insurance, get ID cards, or access your policy and insurance documents, it's all at your fingertips - anytime, anywhere!
Making Headway with Truck Permits and Filings
Okay, we know - the logistics of truck permits and filings can be as puzzling as trying to solve a Rubik's cube with your eyes shut. But guess what? Our permits division, TIS Trucking Services, is here to help. We'll navigate the labyrinth of commercial trucking permits required in Indiana, freeing you to focus on what you do best - keeping America moving!
Onwards and Upwards with TIS!
In the grand trucking scheme, ensuring your business is properly insured is as important as making sure your rig's brakes are working. Why not let us take the wheel? Our friendly team at The Insurance Store is eager to help navigate the road of Gary Indiana truck insurance. Give us a ring at 888-570-3130 or request a quote today. After all, we're here to ensure your trucking journey is as smooth as a freshly paved road!
---
Get a Quote for Truck Insurance
---
Here is what Our Happy Customers have to say
---
It was nice talking with Mallory she helped with my outstanding balance due, and all the staff of insurance store is very helpful I highly recommend to work with them.

Saurabh Kumar