Indianapolis Truck Insurance
IN License #: 3607899
---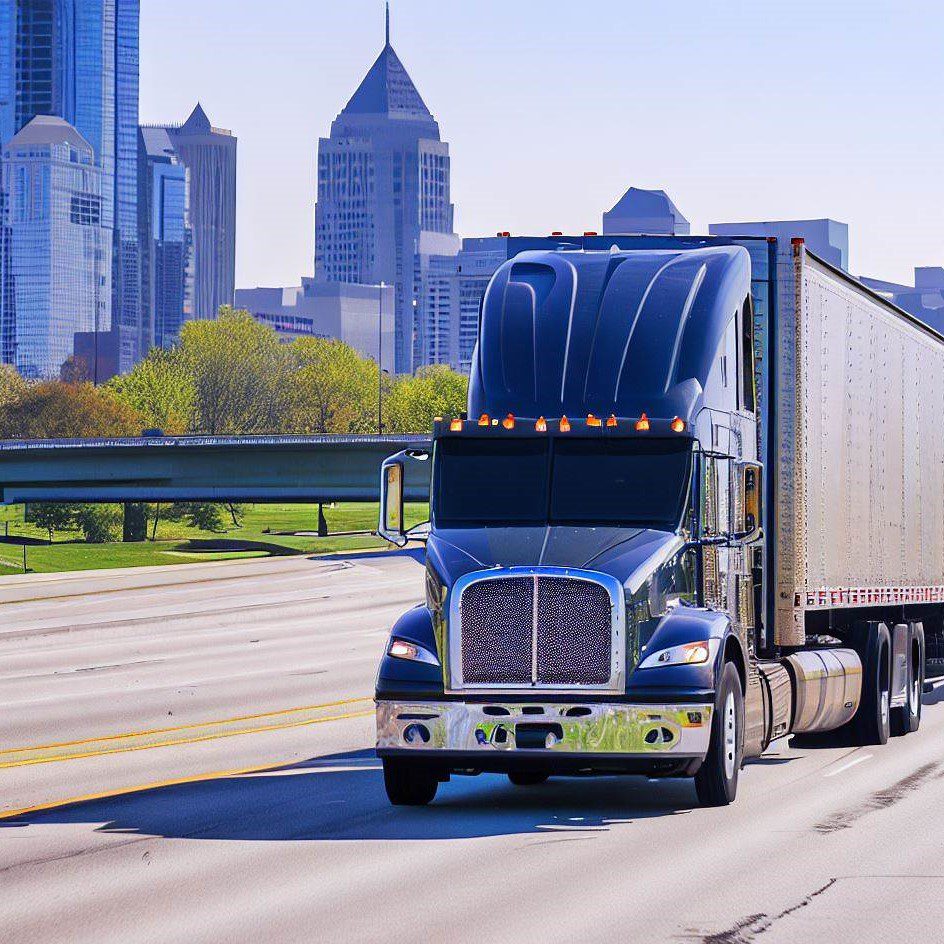 ---
---
Buckle Up for the Lowdown on Indianapolis Indiana Truck Insurance
Indianapolis, the Crossroads of America, is a city that never sleeps, a hive of activity humming to the beat of its unyielding freight and logistics industry. Trucks loaded with all sorts of cargo – from refrigerated food to furniture to automobile parts – chug along its bustling highways. Fun fact: Indy's not just about the Indy 500. It's also the epicenter of trade and transport, with five major interstate highways intersecting here, earning it the nickname - "Crossroads of America." Ain't that a feather in its cap?
Whether it's a sun-kissed summer morning or a frosty winter's dawn, you'll find trucks roaring down I-70, I-74, or the bustling I-65, cutting through the heart of Indianapolis like a steel river. The city's suburbs – Carmel, Fishers, and Greenwood – are a hotbed of transport and commerce, too.
As a trucker, you might be driving your big rig under the gaze of the stunning Soldiers and Sailors Monument or cruising past the sylvan expanse of the White River State Park. But let's get down to brass tacks here: the 'Nap can be a rough and tumble world for truckers, and no one knows this better than the folks at The Insurance Store.
Insuring Your Rig: The Big Six in Trucking Coverage
When it comes to truck insurance in Indianapolis Indiana, knowledge is power, and power can steer you clear of financial potholes. Covering your assets is not just smart – it's vital.
---
Auto Liability

This is the big kahuna of trucking insurance. By law, you gotta have it. But it's not all doom and gloom. Picture this: you're trucking along the vibrant Mass Ave, and a fender bender happens. Now you're up the creek without a paddle, right? Wrong! Auto Liability got your back, covering injury or damage you cause to others.

Physical Damage

Indy's weather can be as changeable as a chameleon on a rainbow. One day it's sunny and bright, and the next, it's hailing like the sky's throwing a rock concert. Physical Damage insurance ensures your truck gets back on its feet, covering repair or replacement costs after accidents, bad weather, or even theft.

Motor Truck Cargo

Hauling a load of electronics from Carmel to Downtown Indy? Motor Truck Cargo coverage has you sorted if the cargo gets damaged or lost. Your client's happy, and you're stress-free. It's a win-win.

Non-Trucking Liability

Even when you're not on the clock, your truck needs protection. Suppose you're enjoying some Hoosier hospitality in Fishers on a Sunday, and you accidentally back into someone's fence. Non-Trucking Liability steps up to the plate, covering damages while your truck is off-duty.

Workers Compensation

Driving a truck can be as tricky as herding cats. Accidents can happen, and if they do, Workers Compensation covers medical expenses and lost wages. Now, ain't that a peach?

General Liability

And finally, if a client or a third party suffers injury or damage because of your business operations, Truckers General Liability is your safeguard.
The TIS Advantage: Safeguarding Your Journey
Now you're thinking, "Sure, this all sounds great, but insurance can be as tricky as a barrel of monkeys." That's where The Insurance Store, fondly known as TIS, swings in. As a family-owned business, TIS has been navigating the murky waters of insurance for 50 years, helping truckers find their perfect fit. We believe in personal touch and have a friendly team ready to pick up the phone at 888-570-3130.
Working with us is a breeze. We're not tied to one insurance carrier. Instead, we have access to numerous A+ rated insurance providers specializing in commercial trucking. It's like being a kid in a candy store, with plenty of top-tier options to choose from.
And we've embraced the digital world, too. With our app, TIS24, you can issue your insurance certificates, get ID cards, and access your policy documents anytime, anywhere. It's as convenient as a pocket on a shirt.
Permits and Filings: Making it Easy with TIS Trucking Services
On top of insurance, you gotta deal with permits and filings in Indiana. It can be as confusing as a jigsaw puzzle. That's why we've got our permits division, TIS Trucking Services, to help make heads or tails of the whole rigmarole. We're like a personal navigator in the convoluted world of commercial trucking permits, guiding you smoothly through the process.
Keep on Truckin' With the TIS Team
So, whether you're a seasoned road warrior or a fresh-faced newbie, having robust Indianapolis Indiana truck insurance is as essential as a good cup of joe on a Monday morning. With TIS by your side, you'll be cruising down the highway, peace of mind in tow.
So why not give our friendly team a holler at 888-570-3130 or request a quote today? Remember, at The Insurance Store, we don't just sell insurance; we sell peace of mind. Keep on truckin'!