---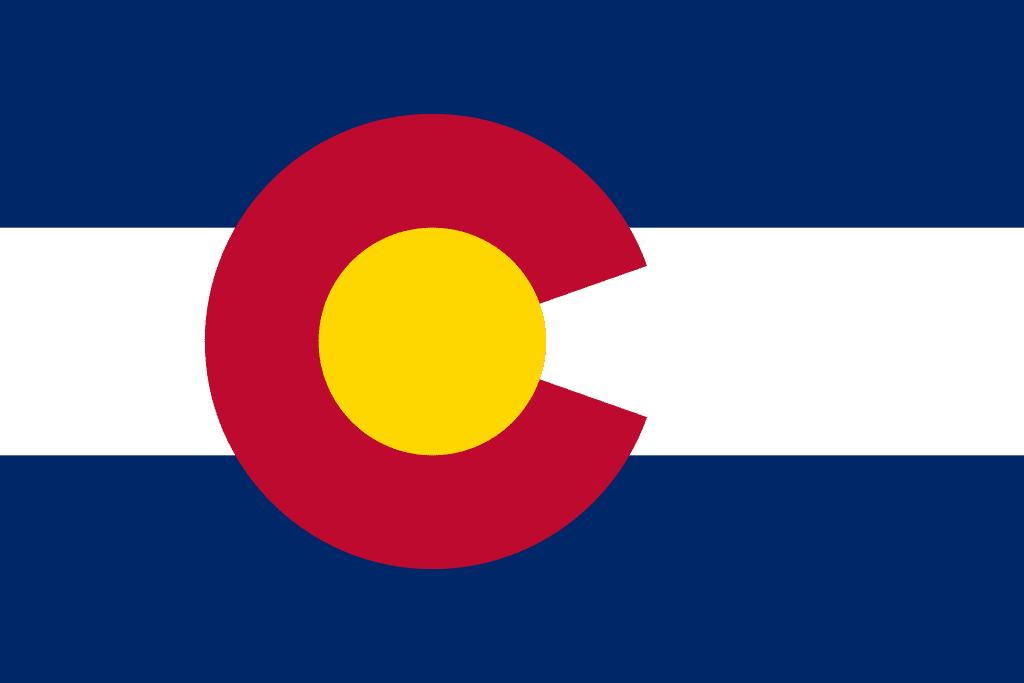 ---
---
Permits for Commercial Trucking in Colorado
Navigating the complexities of Colorado commercial trucking permits and writings can be a daunting task. TIS Trucking Services is here to help streamline the process, ensuring that your business stays in compliance with state and federal regulations.
Gathering all necessary documentation, such as your DOT number, insurance proof, and truck registrations, is the first step. And, once that's done, our team will work with you to submit everything to the proper office, so you can focus on what's truly important - running your business. Let us take the stress out of the permitting process for you.
---
An Overview of Colorado Trucking Permits
---
The Requirements for Obtaining a Permit in Colorado
Getting a trucking permit in Colorado involves navigating through various regulations and laws put in place by both state and federal entities. All drivers must meet the minimum requirements set forth by the Federal Motor Carrier Safety Administration (FMCSA), including passing drug and alcohol tests, providing proof of eligibility to work in the U.S., and obtaining an appropriate Commercial Driver's License (CDL).
In addition, there are several other forms required before you can begin operating within the state. These include UCR Registration, IFTA Fuel Tax Report Forms, Trip Permit Applications, Overweight/Oversize Permits, and more. It is important to be aware of all applicable regulations so that you can properly prepare yourself when applying for permits.
The Benefits of Having the Proper Trucking Permits
Truckers who take the time to obtain their necessary permits will benefit from increased legal protection as well as reduced fees for using certain roads or areas that require special access permits. Additionally, having your permits up-to-date demonstrates your commitment to professionalism and responsibility on the road which may make it easier for you to find employment opportunities with reputable companies. Finally, having proper documentation allows you to avoid costly fines if any law enforcement officers question your authority while on route.
What Permits Are Required for Colorado?
---
DOT Number

Colorado requires all commercial truckers to have a DOT number that allows them to travel within the state borders. The Department of Transportation requires every commercial operator registered in Colorado and traveling within or outside of their state's borders to obtain a DOT Number. With this number, Colorado-based truckers are allowed to conduct business within the state of Colorado. A Colorado driver must follow strict regulations regarding the size, weight, and licensing restrictions of any vehicle they operate for commercial purposes on all public highways nationwide. Obtaining a DOT Number is part of this process, ensuring that Colorado-based truckers meet the necessary safety standards when moving across the state and driving large tractors and trailers.

Federal MC Authority

Colorado motor carrier operations have special requirements that must be met for operation. Companies must register with the Colorado Public Utilities Commission as well as obtain a Colorado commercial trucking authority. This is in addition to any rules and regulations mandated by the Federal Motor Carrier Safety Administration (FMCSA). For interstate transportation, registration must include a U.S. Department of Transportation (USDOT) number and a Motor Carrier (MC) number that allows for travel across state lines. Colorado motor carrier authorities are necessary to ensure safety on Colorado highways and compliance with FMCSA regulations so that Colorado companies can provide their services nationwide.

BOC-3 Filing

Colorado requires commercial trucking companies to have a federal filing known as a BOC-3. This filing serves as a way for Colorado government agencies to make sure commercial trucking companies are properly licensed and insured. The filing also ensures that Colorado finds out about any changes in the company's business status, including new owners or members of the authority who have taken over the commercial trucking operations. Keeping up with boc-3 filings is essential for Colorado to ensure the safety of roadways and highways by reducing risks associated with possible negligence on behalf of commercial trucking companies.

UCR Filing

Colorado's unified carrier registration (UCR) program is an essential requirement for all commercial trucking fleets currently operating in Colorado and other states across the country. The UCR filing plan is a unified system that requires statewide fees for carriers to be registered for transporting goods or passengers in Colorado and the 43 other participating members of the unified carrier registration agreement. This system aims to make interstate commerce safer by helping to reduce road accidents, increase visibility over larger fleets, protect against fraud on expensive goods or services, and guarantee that commercial trucking companies are properly registered. In Colorado, like other states, failure to register with UCR could prevent commercial trucking fleets from entering Colorado or doing business in Colorado - something crucial for Colorado businesses who rely on freight transportation.

2290 HVUT

Colorado's 2290 Heavy Vehicle Use Tax (HVUT) is an important tax that affects commercial trucking operations in the state. The IRS requires Colorado truck operators to file a Form 2290, which declares the taxable gross weight of a commercial truck and attaches the corresponding HVUT fee. Colorado businesses that use heavy vehicles on public highways must use this form to pay their taxes. As such, it is essential for Colorado-based truckers to fully understand the HVUT and comply with the filing process in order to stay up-to-date with their obligations. Failing to pay or file correctly may result in hefty fines or other penalties associated with noncompliance, making it extremely important for Colorado businesses to ensure they are correctly managing all relevant 2290 HVUT requirements.
We Can Help with Your Permits
Obtain the Right Permits for Your Needs
TIS Trucking Services offers comprehensive solutions for your commercial trucking requirements in Colorado. Our services encompass the entire process, from filing for permits, securing registrations, and obtaining insurance. We acknowledge the significance of having all your documentation in proper order, and thus, strive to accomplish this task swiftly and competently.
If you're uncertain about the procedures, our supportive and knowledgeable team will guide you every step of the way. We'll take you through the process methodically so that you can focus on your core business. Should you have any queries, we're always available to assist you. Don't hesitate. Contact us today and let us attend to all your commercial trucking needs in Colorado.
Get Help With Your Insurance Requirements
In addition to our trucking permit services, our parent company, The Insurance Store, provides comprehensive insurance solutions for your commercial trucks, personal vehicles, home, and business. We offer a diverse range of options, enabling you to find the perfect coverage to meet your specific needs. Our team of experts is committed to finding you the best insurance coverage that fits your requirements and budget.
At TIS, we believe in safeguarding what's important to you. Trust us to help you find the right insurance coverage that gives you peace of mind. Get in touch with us today to learn more about our insurance options.
Truck Permit Services Available in All States
We also extend our trucking permit services to neighboring states of Colorado, including Utah, Arizona, New Mexico, Oklahoma, Kansas, Nebraska, and Wyoming. If you are in need of these services, get in touch with our team today to find out more!
---
Get Your CO Trucking Permits
---
Here is what Our Happy Customers have to say
---
Rita has been the absolute best during our permit process. Helped us with ALL questions we had was very patient with all our concerns as we are new business owners. Recommend her 100% we really appreciate your help Rita you're amazing! Thank you very much!

Jesus Lutt
---
Rita was amazing very simple and fast service completed MCP renewal very fast would definitely recommend TIS Trucking Services!

Ricardo Barcenas
---
Shalyn has been so helpful every step of the way and has made starting my business easy.

Brandon N.