---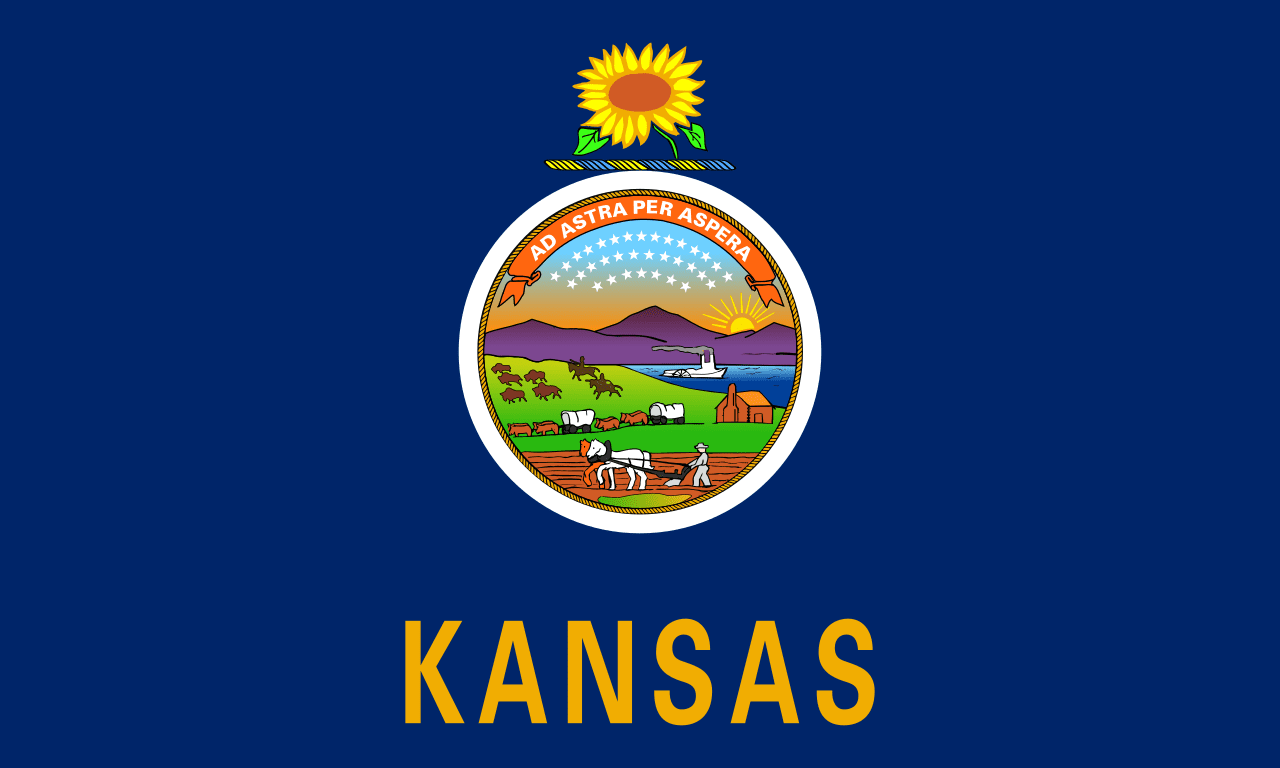 ---
---
Permits for Commercial Trucking in Kansas
At TIS Trucking Services, we understand that obtaining your Kansas commercial trucking permits can be a challenging and labor-intensive task. However, it is a critical step in ensuring that your business is in compliance with state and federal regulations. That's why we are here to offer our support. We will partner with you to guarantee that all the necessary paperwork is correctly submitted, freeing you to concentrate on growing your business.
The initial step in securing your Kansas commercial trucking permits and certificates is to assemble all the required documentation, corporation documents, insurance proof, and truck registration. Once you have all the necessary paperwork, it must be submitted to the appropriate authorities. TIS Trucking Services is here to assist you in this process, ensuring that everything is submitted accurately and in a timely manner.
What Permits Are Required for Kansas?
---
DOT Number

Kansas requires commercial trucking companies to have a valid DOT number in order to operate within the state. The FMCSA- Federal Motor Carrier Safety Administration issues these numbers as part of its program to regulate carrier safety. All commercial trucks and buses that drive over Kansas roads must register this number, which is used to monitor the company's safety record. Kansas DOT also maintains records on the company, including inspections, citations, and accidents. Acquiring a Dot number for commercial trucking companies is necessary for Kansas road safety and compliance with the laws of the state.

Federal MC Authority

The FMCSA grants authority in the form of a MC Number to Kansas motor carriers for interstate transportation of property, but those numbers must be applied for. To make the process easier, Kansas has implemented an automated system that simplifies and streamlines the Federal MC application process for Kansas motor carriers. This new system makes it much simpler for Kansas-based motor carriers to acquire their MC Numbers quickly and efficiently, allowing them to legally conduct business across state lines without delay.

BOC-3 Filing

Kansas commercial trucking companies may be required to have a specific federal filing known as a BOC-3. This filing is different from other Kansas filings, as it involves filing with the Federal Motor Carrier Safety Administration (FMCSA) instead of the Kansas Department of Transportation. The BOC-3 filing is especially important for Kansas commercial trucking companies because it enables them to obtain operating authority in all US states and territories. Furthermore, any Kansas commercial trucking company that intends to do business outside Kansas will likely need a BOC-3 filing in order to remain compliant.

UCR Filing

The Kansas Unified Carrier Registration (UCR) filing is an important component of the commercial trucking industry. UCR is a federally mandated fee system that requires every commercial fleet operating in Kansas (or crossing state lines) to register with Kansas and pay a fee based on its size. Kansas, through their UCR filing, tracks the vehicles operated by fleets and ensures they are compliant with regulations put forth by Kansas and the DOT. UCR filings must be renewed annually and correspond to motor vehicle registration requirements and safety inspections. Not only does this filing help Kansas better regulate and secure trucking routes, it also helps keep commercial truckers safe by ensuring that all vehicles being operated are up to standards set forth by Kansas and other government entities.

2290 HVUT

A 2290 Heavy Vehicle Use Tax (HVUT) is a federal excise tax assessed by the IRS that Kansas commercial truck owners and operators must pay for their vehicles. This tax applies to any vehicle that has a gross taxable weight of 55,000 pounds or more, and is used for highway travel within Kansas during the year. All commercial truckers operating in Kansas are responsible for registering with the IRS and paying their 2290 HVUT prior to filing their annual motor vehicle returns. All payments are due by July 1, and those who fail to file and pay in time risk facing late fees along with interest penalties.
We Can Help with Your Permits
Secure the Appropriate Permits for Your Needs in Kansas
TIS Trucking Services specializes in meeting your commercial trucking needs in Kansas with a comprehensive range of services, including permit filings, registration procurement, and insurance coverage. We recognize the importance of having all documentation in order, and thus, we strive to complete the process efficiently and competently.
If you are unfamiliar with the procedures, our knowledgeable and supportive team will guide you every step of the way. We will ensure that you have a clear understanding of the requirements so that you can focus on your core business. If you have any questions or concerns, we are always available to assist you. Get in touch with us today, and we will take care of all your commercial trucking needs in Kansas.
Get Help With Your Insurance Requirements
In addition to our trucking permit services, our parent company, The Insurance Store, offers comprehensive insurance solutions for your commercial trucks, personal vehicles, home, and business. We provide a wide range of coverage options to suit your specific needs and budget. Our team of experts is committed to finding the best insurance coverage that meets your requirements.
At TIS, we prioritize safeguarding what matters most to you. You can rely on us to help you find the right insurance coverage that provides you with peace of mind. Contact us today to learn more about our insurance options.
Truck Permit Services Available in All States
We also provide our trucking permit services to neighboring states of Kansas, such as Missouri, Nebraska, Oklahoma, Colorado, Texas, and Arkansas. If you require our services in any of these states, please do not hesitate to contact our team for more information.
---
Get Your KS Trucking Permits
---
Here is what Our Happy Customers have to say
---
I LOVE THIS INSURANCE COMPANY!!! Bobby is so attentive and thorough and just a joy to work with! I highly recommend giving them a call for ALL your insurance needs!

Linda Thomsen
---
Great people that keep us updated on our insurance and always helpful if the need arises.

John L
---
Thanks Lisa for being so patience, understanding and working step by step with us, I was very satisfied with the customer service you give to us.

Vannesa Parker