---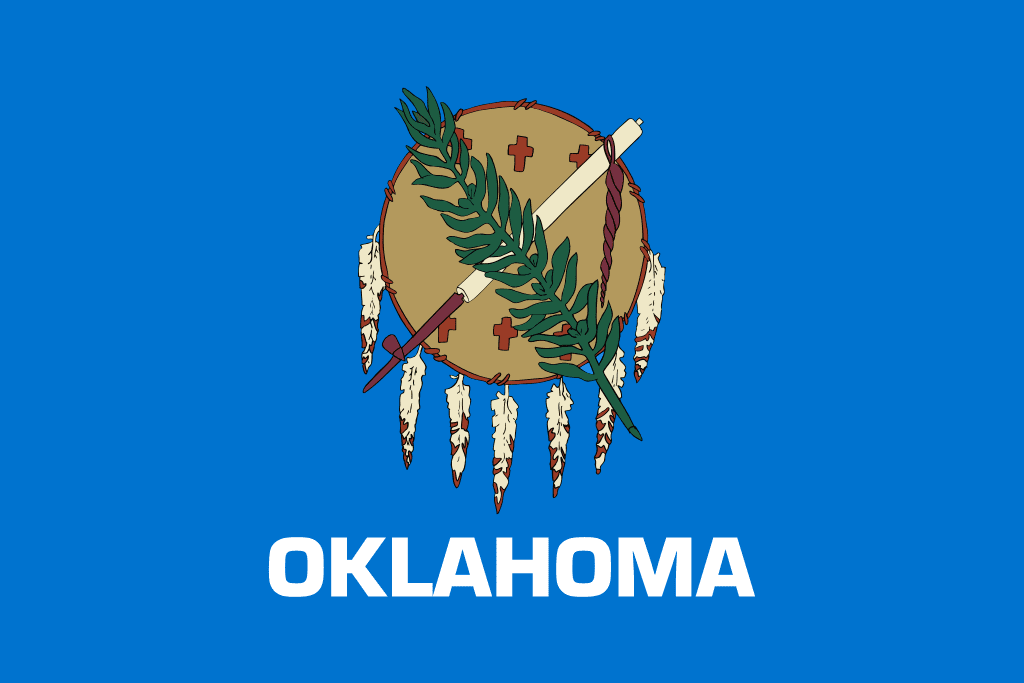 ---
---
Permits for Commercial Trucking in Oklahoma
At TIS Trucking Services, we acknowledge that obtaining commercial trucking permits and filings in Oklahoma can be a complex and time-consuming process. However, it is a critical step in ensuring that your business operates in compliance with state and federal regulations. That's why we are here to assist you. Our team will collaborate with you to ensure that all the necessary paperwork is correctly filed, freeing you up to concentrate on the core operations of your business. TIS Trucking Services can help you streamline this process, guaranteeing that all submissions are not only accurate but also submitted in a timely manner. With our support, you can be confident that your business is operating in compliance, without the added hassle of navigating the process alone.
---
An Overview of Oklahoma Trucking Permits
---
There are several different types of permits that are required for truckers operating in Oklahoma. The most common permit is the annual IFTA (International Fuel Tax Agreement) permit. This permit allows vehicles to travel across state lines without having to pay multiple fuel taxes for each state. Other permits include trip, escort, oversize/overweight, fuel tax, and registration permits. Each permit has specific requirements that must be met in order for you to legally operate your vehicle within the state of Oklahoma.
You will typically need an Oklahoma trucking permit when you are transporting goods across state lines or when your vehicle exceeds certain weight or height limitations. For example, if you are hauling a shipment of goods from neighboring Texas into Oklahoma, you will need a valid IFTA permit in order to do so legally. Additionally, if your vehicle exceeds certain weight or height limitations set by the state of Oklahoma, you will need an appropriate oversize/overweight permit in order to legally transport your goods within the state.
What Permits Are Required for Oklahoma?
---
DOT Number

Oklahoma is a state with roads bustling with commercial trucking activity. To remain compliant and up-to-date on regulations, Oklahoma has required every trucking company in the commercial industry to obtain a US Department of Transportation number, known as a DOT number. This nine-digit registration must be kept up-to-date and can be transferred from company to company when trucks are sold or leased.

Federal MC Authority

Oklahoma is home to a thriving motor carrier industry, and Oklahoma motor carriers must be equipped with the necessary tools in order to partake in interstate commercial trucking. One of those tools is a federal Motor Carrier (MC) number issued by the Federal Motor Carrier Safety Administration (FMCSA). The MC number serves as an Oklahoma motor carrier's proof of their commercial trucking authority, and it allows FMCSA safety enforcement officers to identify which Oklahoma motor carriers are legally allowed to operate commercial vehicles on our highways and across state lines. Oklahoma motor carriers should make sure they have all the documentation needed to acquire their MC number and can use it to keep track of their interstate transportation services.

BOC-3 Filing

Oklahoma requires commercial truckers to complete a BOC-3 filing in order to obtain for-hire federal operating authority. This federal filing, known as the BOC-3 form, must be submitted to Oklahoma ahead of registering with Oklahoma in order to transfer your current commercial trucking authority from another state or establish new authority. The BOC-3 is also used for continuing renewals and operates similarly for Oklahoma carriers who conduct interstate travel and require current federal operating authority. Oklahoma Department of Transportation will not without the previous evidence of filed proof that you currently have a valid operating authority within their state. This filing should be completed when Oklahoma is either the home base or final destination of your trucking business.

UCR Filing

The Unified Carrier Registration (UCR) is an Oklahoma-based program mandated by Congress and managed by the Oklahoma Corporation Commission that requires all commercial trucking fleets operating in the United States to pay a fee. This fee is often paid on an annual basis and helps to fund Oklahoma's enforcement of trucking regulations, as well as several other state police organizations. As well as being required for operation in the country, commercial fleet operators may receive a discount on their UCR filing if they have fewer than 20 commercial motor vehicle units registered under their business name. It is an important step for anyone looking to operate in the industry to make sure their fleet vehicles are compliant with Oklahoma laws before operating.

2290 HVUT

Oklahoma is one of the many states in the United States where commercial trucking operators are required to register their vehicles with the IRS and pay an annual 2290 Heavy Vehicle Use Tax (HVUT). The 2290 HVUT is a Federal Excise tax that every commercial operator or business with a heavy vehicle having registered gross weight in Oklahoma over 55,000 pounds must file and pay annually. This tax helps maintain Oklahoma roads, bridges and other infrastructure necessary for heavy vehicles operating throughout the state. Businesses needing to comply with this tax should consult with an Oklahoma tax professional who can answer any questions they have in regards to the 2290 HVUT.
We Can Help with Your Permits
Obtain the Right Permits for Your Needs
TIS Trucking Services takes great pride in providing an extensive array of services that cater to your commercial trucking needs in Oklahoma. We understand the complexities of managing paperwork, which is why we're dedicated to guiding you every step of the way.
Our knowledgeable and friendly team is always available to help you determine the specific services you need. We offer a range of services, including assistance with filing permits, securing registration, and obtaining insurance, to ensure that your requirements are met. We recognize the importance of having  your paperwork in order, and we work hard to make the process as smooth and stress-free as possible for you.
Get Help with Your Insurance Requirements
The Insurance Store, our parent company, is also available to assist with your insurance needs for your commercial trucks, personal vehicles, home, and business. We offer a diverse range of options, so you can obtain the perfect insurance coverage to suit your specific requirements. Regardless of the type of insurance you need, we can assist you in finding the best coverage at competitive prices. Let our team at TIS protect what matters to you.
Truck Permit Services Available in All States
TIS Trucking Services is committed to providing its exceptional trucking permit services to not only Oklahoma but also its neighboring states of New Mexico, Texas, Arkansas, Missouri, Kansas, and Colorado. Let us simplify the process and make sure that you are compliant with all state regulations. Contact us now!
---
Get Your OK Trucking Permits
---
Here is what Our Happy Customers have to say
---
Kim St. Clair is the best rep for all my questions that involves my cars, and she is very accurate and caring too.

Doreen Flores
---
Working with Michele on my commercial insurance quote and renewal was breeze. All I can say this was the smoothest experience with renewal I had in years.

Roop S.
---
Thanks to Kelli I got a wonder quote on insurance I highly recommend her she's so much help and a very understanding person thanks again Kelli

All Business LLC