---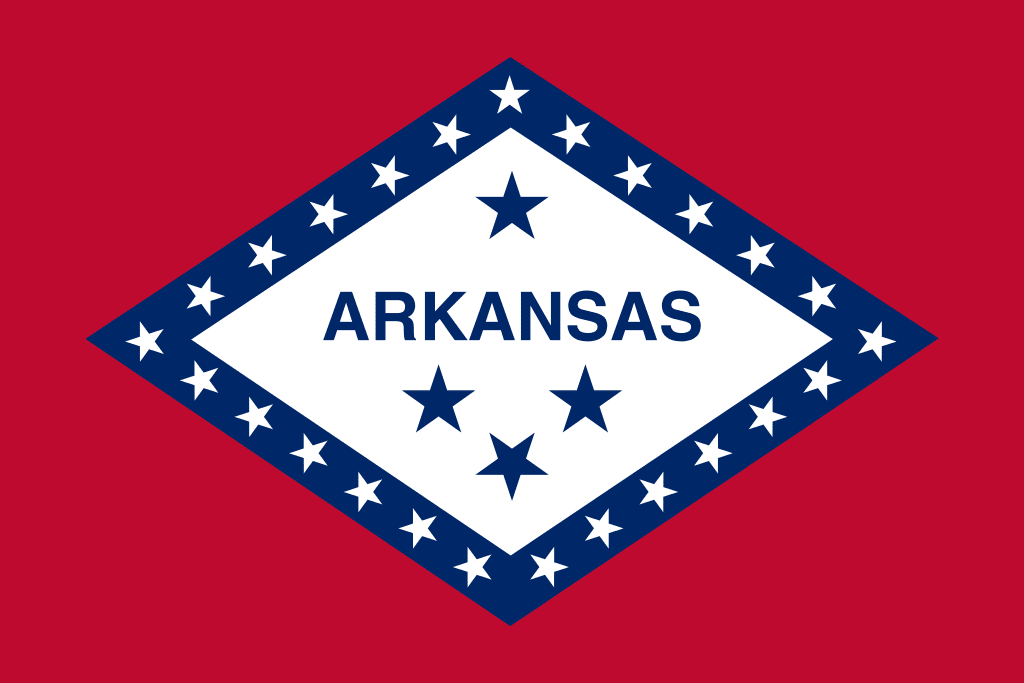 ---
---
Permits for Commercial Trucking in Arkansas
Simplifying the complicated - that's our specialty at TIS Trucking Services! We understand the headache that comes with obtaining your Arkansas commercial trucking permits. But don't worry, we're here to take that burden off your shoulders. Our goal is to ensure that your business runs smoothly, in full compliance with all state and federal regulations.
Gather all required documents, such as your Secretary of State corporation information, Employer Tax ID number and truck registration. With our help, we'll ensure that the submission process runs smoothly, so you can focus on the bigger picture - running your business with ease.
What Permits Are Required for Arkansas?
---
DOT Number

Arkansas requires commercial truckers to register for a DOT number if they are going to operate in Arkansas or other states. A Department of Transportation number is an important piece of paperwork that drivers need, as it provides structure and regulatory oversight for the commercial trucking industry. Additionally, Arkansas state authorities may use this information to look up records regarding payments and violations made by the driver in question. Getting a DOT number is necessary before you can transport goods and cargo across Arkansas, making it an invaluable asset for commercial truckers everywhere.

Federal MC Authority

Arkansas motor carriers rely on the Federal Motor Carrier Safety Administration (FMCSA) to keep their commercial trucking authority secure. Arkansas companies can obtain their mc number from the FMCSA, providing them with the necessary recognition in order to participate in interstate transportation and commerce. The FMCSA ensures Arkansas motor carriers make necessary changes to remain compliant and that operations adhere to safety regulations. Arkansas motor carriers have come to depend on this federal authority to maintain commercial trucking activities across state lines.

BOC-3 Filing

Arkansas commercial truckers need to be aware of the federal filing called a BOC-3. This document is required if a company intends to transport goods between states or hire interstate drivers. The Federal Motor Carrier Safety Administration (FMCSA) requires Arkansas truckers to have an active BOC-3 filing on file regardless of size or type of goods they are carrying. All Arkansas commercial truckers must comply with this regulation, so understanding and adhering to the details of the BOC-3 is imperative and will help Arkansas businesses stay in compliance with federal regulations.

UCR Filing

Arkansas commercial trucking fleets must comply with Arkansas Unified Carrier Registration (UCR) filings. This filing regulates carriers that provide interstate services, as well as any Arkansas-based carriers operating intrastate. To properly register their fleet, Arkansas commercial truckers must contact the Arkansas Office of Motor Carriers, where they will be required to provide basic information such as company contact details and size of the fleet. UCR regulations are enforced annually to ensure all commercial fleets remain compliant with Arkansas state law.

2290 HVUT

Arkansas commercial trucking operations are responsible for complying with the 2290 Heavy Vehicle Use Tax (HVUT), which is administered by the IRS. The HVUT is a fee on vehicles weighing over 55,000 pounds that are used for business purposes on public highways. Arkansas operators of heavy commercial motor vehicles must pay this tax annually and file IRS Form 2290 to show proof of payment. Payments for the tax must be made by August 31 each year in order to stay in compliance and avoid potential penalties from the IRS. Overall, Arkansas's taxpayers must be mindful of the HVUT's filing deadlines to ensure their heavy vehicles remain properly registered and in compliance with federal regulations.
We Can Help with Your Permits
Obtain the Right Permits for Your Needs
Streamline your Arkansas commercial trucking experience with TIS Trucking Services! From filing for permits to securing insurance, we've got you covered. Our comprehensive range of services caters to all your trucking needs, ensuring that everything is in order for a hassle-free operation.
Not sure where to begin? Let our expert team guide you every step of the way. With their friendly and informative approach, you'll have all your questions answered in no time. And, if there's anything else you need, just give us a call.
So don't wait any longer! Get in touch with us today and experience the ease of trucking in Arkansas.
Get Help With Your Insurance Requirements
One stop for all your insurance needs - that's what The Insurance Store, our parent company, offers! From commercial trucks to personal vehicles, homes, and businesses, we have got you covered. With a vast array of insurance options, finding the perfect coverage has never been easier. Our knowledgeable team will work with you to ensure you have the ideal coverage that fits your unique needs, all at an affordable price.
Don't leave anything to chance. Let TIS help safeguard what matters to you. Get in touch with us today!
Truck Permit Services Available in All States
Not just limited to Arkansas, we offer permit services for neighboring states including Missouri, Oklahoma, Texas, Louisiana, Mississippi and Tennessee. Discover the convenience of having all your trucking needs taken care of all in one place.
---
Get Your AR Trucking Permits
---
Here is what Our Happy Customers have to say
---
Kelsey is professional, knowledgeable and patient. I was in a tight position in a race against time and she was able resolve my issues and offer options that I wasn't aware were available to me. Her response time is impeccable, and I couldn't ask for a better agent.

Karlos G.
---
I spoke with Kaitlyn for my insurance. She was very professional and personable. Her knowledge of insurance was impeccable. I recommend Kaitlyn for your insurance needs!

Chris H.
---
I can't say enough about the Insurance Store. I was at the last minute needing insurance and Kelsea and Lorraine teamed up to get me coverage before revocation. I'm so relieved and appreciate their hard work in pulling this off. It's already a breath of fresh air getting a COI sent out over my previous insurance company. Thanks so much!

Christa Braden