---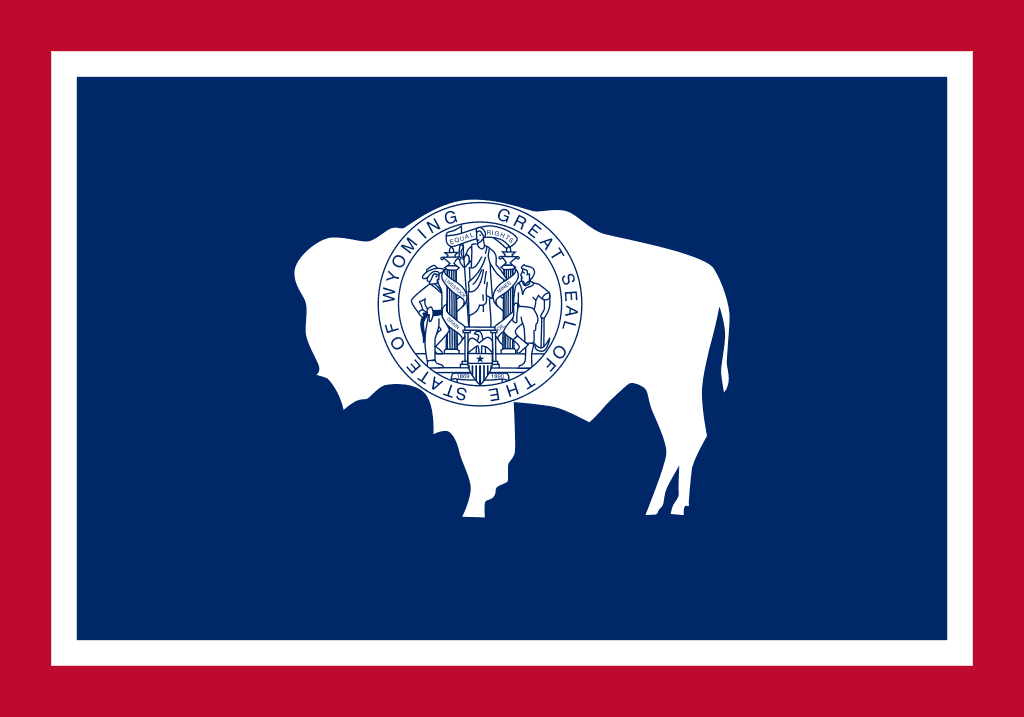 ---
---
Permits for Commercial Trucking in Wyoming
At TIS Trucking Services, we understand that obtaining Wyoming commercial trucking permits and filings can be a daunting task. However, it is a critical step to ensure that your business operates in compliance with state and federal regulations. That's why we offer our assistance to make the process as hassle-free as possible. Our team can guide you through the process and ensure that all necessary paperwork is filed correctly and on time, allowing you to focus on your business operations. Don't hesitate to reach out to TIS Trucking Services for help with your Wyoming commercial trucking needs.
---
An Overview of Wyoming Trucking Permits
---
If you plan on venturing through Wyoming for just one trip, you will need to obtain a trip permit. This type of permit allows for single trips through the state without having to register and pay taxes. There are two types of trip permits available in Wyoming - 72-hour and 144-hour permits. The 72-hour permit is valid for 3 consecutive days while the 144-hour permit is valid for 6 consecutive days. Both require an application fee as well as an additional fee per mile traveled within the state of Wyoming.
In addition to obtaining a trip permit, all truckers who drive through Wyoming must also pay a weight distance tax if they weigh more than 26,000 pounds or have three or more axles (or both). This tax is based on how many miles were driven within the state, so it's important to keep track of your mileage while driving in Wyoming. To help with this process, it's also recommended that all drivers carry proof of payment when operating their vehicles in case they are stopped by law enforcement.
The International Fuel Tax Agreement (IFTA) is a licensing agreement between all states and Canadian provinces that require interstate motor carriers to report their fuel use within participating jurisdictions. While IFTA isn't required in every state, it is required if you plan on traveling through multiple states during your journey and/or if your vehicle weighs 26,000 pounds or more (or has three axles or more) regardless of whether you travel interstate or intrastate. If your vehicle meets these requirements and travels through any combination of IFTA member states/provinces then you will need an IFTA license issued by Wisconsin prior to embarking on your journey through those areas.
What Permits Are Required for Wyoming?
---
DOT Number

Wyoming is one of many states that require commercial trucking companies to register with the Department of Transportation (DOT) and obtain a DOT number for each of their trucks. The number, which consists of a combination of digits and letters, helps the government hold these companies accountable for the services they are providing. Wyoming has specific regulations regarding commercial trucking that must be met in order to obtain and maintain a DOT number. This includes ensuring that their practices comply with federal safety regulations and keeping appropriate records related to vehicle maintenance. A valid DOT number provides vendors and customers peace of mind since they can verify the company's reliability through its registration with Wyoming's Department of Transportation.

Federal MC Authority

Wyoming has become an attractive destination for motor carriers due to its relaxed commercial trucking regulations. Wyoming is one of the few states that issues a federal Motor Carrier (MC) number which authorizes companies to transport for-hire freight throughout the United States. With this authority, Wyoming motor carriers enjoy several unique privileges including access to larger interstate markets and reduced paperwork. The Federal Motor Carrier Safety Administration (FMCSA) offers Wyoming-registered motor carriers the ability to remain compliant with federal motor carrier safety requirements while reducing regulatory burdens. With Wyoming's generous federal MC authority and other trucking-friendly policies, it's no wonder more and more motor carriers are looking to Wyoming as their preferred destination.

BOC-3 Filing

Wyoming commercial truckers must take extra steps to ensure they're in accordance with Federal Motor Carrier Safety Administration (FMCSA) laws. To do so, Wyoming-based commercial truck drivers and transportation companies must complete and submit a form known as an BOC-3 from the FMCSA. This filing provides documentation of your Wyoming business' contacts to be used by motor carrier regulators in other states, ensuring you will be able to follow relevant state regulations during their travels. The BOC-3 filing is used to establish contacts within Wyoming when applying for operating authority throughout the United States and it's required for all Wyoming businesses involved in interstate commercial trucking.

UCR Filing

Wyoming is one of the states that require commercial trucking fleets to complete a Unified Carrier Registration (UCR) filing. The UCR filing serves as an annual registration for a fleet of commercial trucks providing interstate freight transportation, based on weight, throughout Wyoming and other participating states. Not all states have the same requirements for commercial trucking so it is important for businesses to ensure that their fleet is compliant with Wyoming's UCR filing requirements. Wyoming and other participating states require every commercial truck in a fleet to be registered through this program in order for it to operate legally between state lines. Having updated and compliant Unified Carrier Registration will help businesses avoid expenses from non-compliance or violations from regulatory actions taken by Wyoming and other states participating in the program.

2290 HVUT

Wyoming is home to some of the most incredible commercial trucking, and part of owning and operating a truck in Wyoming requires registration with the Internal Revenue Service (IRS). In order to stay compliant with Wyoming law, owners must pay the 2290 Heavy Vehicle Use Tax (HVUT). The HVUT is administered by the IRS and is an annual fee on any commercial motor vehicle that has a gross weight of 55,000 pounds or more. All truck owners in Wyoming who register such heavy vehicles must pay the 2290 tax each year. The 2290 heavy vehicle use tax ensures that Wyoming's roads remain safe and well taken care of for all motorists.
We Can Help with Your Permits
Obtain the Right Permits for Your Needs
TIS Trucking Services can provide you with a variety of services to assist with your Wyoming commercial trucking requirements. We can assist you in obtaining your permit, registration, and insurance. We recognize the importance of having all your documentation in order and will work diligently to ensure that everything is completed correctly and in a timely manner. If you're uncertain about how to begin, our friendly and knowledgeable team can assist you in determining what steps you need to take. We'll lead you through the process one step at a time, relieving you of any concerns. If you have any questions throughout the process, we're always here to help. So, don't hesitate. Contact us today and let us handle all your Wyoming commercial trucking needs.
Get Help With Your Insurance Requirements
Our parent company, The Insurance Store, can help you with your insurance needs for commercial trucks, personal vehicles, home, or business. We offer a wide range of options to choose from, so you can find the ideal insurance coverage to suit your needs. Our team can help you locate the most suitable coverage at competitive rates. Let us help safeguard what's important to you at TIS.
Truck Permit Services Available in All States
TIS Trucking Services is committed to providing its exceptional trucking permit services to Wyoming and the surrounding states of Montana, Idaho, Utah, Colorado, Nebraska, and South Dakota. Let us break down the process for you and make it as easy as possible to be compliant in any of these state. Call us today!
---
Get Your WY Trucking Permits
---
Here is what Our Happy Customers have to say
---
Mr. Joe Santos was A BIG help for Our Business He was straight forward Got Us a Quote & Finalized the Deal ASAP Definitely was the best & easiest to work with by far!

Bryant Smith
---
Chelsey is amazing. She provided timely insurance quotes and walked me through the process, which made it easy on my end. If you want it done right with expert guidance, contact Chelsey at the insurance store!

markell jones
---
Andrew Willis did amazing work. Thank you for all the hard work you put towards to give us a great quote for our insurance company. I really appreciate all the hard work you have done to make this happen. Thank you

Preeti Josan