---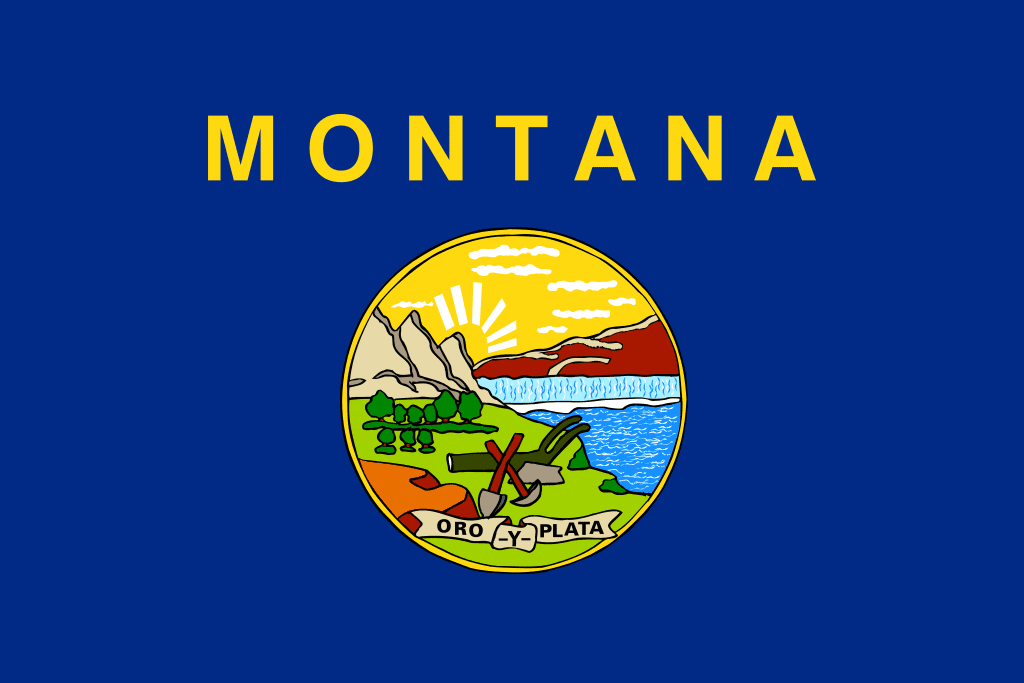 ---
---
Permits for Commercial Trucking in Montana
At TIS Trucking Services, we understand that obtaining commercial trucking permits and filings in Montana can be a complex and time-consuming process. However, it is a crucial requirement to ensure that your business operates in compliance with state and federal regulations. That's why TIS Trucking Services is here to provide our assistance. We'll collaborate with you to ensure that all the necessary paperwork is completed, allowing you to focus on managing your business. Our team of experts can guide you through the process to ensure that all your paperwork is submitted accurately and promptly.
---
An Overview of Montana Trucking Permits
---
The Requirements for Obtaining a Permit in Montana
The first requirement for being a trucker in Montana is obtaining an annual vehicle permit from the Motor Carrier Services (MCS) office. To do this, you must provide your vehicle registration information, proof of insurance, and a valid driver's license. You may also be required to have additional permits depending on your vehicle size and weight, cargo type and other factors.
Overweight/Over-Dimensional Loads Permit Requirements
Truckers carrying overweight or over-dimensional loads are subject to special regulations in Montana, including an Overweight/Over-Dimensional Loads Permit from MCS. To obtain this permit, you must provide proof of insurance along with an accurate description of the load including its size, weight and route information. In addition to these documents, a sketch or diagram may also be needed showing how the load will be secured during transport. The fee for this permit varies based on weight and distance traveled per trip.
Large Truck Network Permit Requirements
For trucks over 65 feet long or 13 feet 6 inches high that weigh more than 40 tons gross weight (including cargo) need a Large Truck Network (LTN) permit. These vehicles are limited in where they can travel throughout the state due to bridge clearances and other restrictions; as such, an LTN permit helps ensure that these large trucks stay within approved routes only. To receive an LTN permit, you'll need to provide proof of insurance along with documentation specifying your vehicle's size and weight as well as route information for each county traversed during transport.
What Permits Are Required for Montana?
---
DOT Number

Montana requires commercial trucking companies operating within its borders to obtain a DOT number. This unique identifier serves as a registration with Montana's Department of Transportation and proves that the company is operating within state requirements and regulations. Montana DOT provides resources to help new businesses through this process, so they can start their operations quickly and safely.

Federal MC Authority

Montana is quickly becoming a major player in commercial trucking due to the Federal Motor Carrier Safety Administration (FMCSA) expanding motor carrier authority in Montana. Montana now hosts their own Motor Carrier (MC) numbers issued by FMCSA, giving Montana motor carriers access to much more commercial trucking authority than before. With this new MC number, Montana motor carriers can now ship goods better and farther, leading to an increase in interstate transport for Montana businesses. All of this expansion opens the door for Montana businesses to increase profits and create more jobs in Montana due to the larger market opportunities available.

BOC-3 Filing

Montana has specific laws and regulations regarding commercial trucking which require a federal filing called a BOC-3. This filing is a form that must be completed by all Montana-based commercial truck operators, as the Montana Motor Carrier Act requires companies transporting people or goods to have proof of compliance with Montana's federal requirements. Before a business can obtain a Montana operating authority, they must register for and file this form with the Federal Motor Carrier Safety Administration (FMCSA). The Montana BOC-3 is an important part of the successful operation of any commercial trucking company based in Montana and allows them to legally provide services in the state.

UCR Filing

Montana is one of many states that requires a Unified Carrier Registration (UCR) filing for commercial trucking fleets. A UCR filing helps Montana to collect fees while allowing motor carriers and commercial vehicles to operate within and outside Montana. The UCR filing enables Montana as well as other applicable states to enhance their enforcement of size, weight, highway safety federal standards, and environmental regulations associated with commercial trucks. These filings allow Montana to keep their roads safe by ensuring that all commercial trucks are in compliance with certain state regulations.

2290 HVUT

For Montana commercial truckers, the 2290 Heavy Vehicle Use Tax is an especially important topic. The IRS 2290 HVUT is an annual tax imposed on businesses that must pay a fee for every heavy vehicle they use, determined by weight and usage in Montana. This helps the government regulate Montana's commercial diesel-powered vehicles that drive over 55,000 pounds. With this knowledge Montana truckers can take advantage of the resources available from the IRS and ensure that their taxes are up to date in order to avoid any potential fees or penalties down the line
We Can Help with Your Permits
Obtain the Right Permits for Your Needs
At TIS Trucking Services, we offer comprehensive solutions to meet all of your commercial trucking needs in Montana. Our services cover every aspect of the process, from filing for permits and securing registrations to obtaining insurance. We recognize the importance of having accurate documentation and work diligently to complete this task promptly and efficiently. Our team of knowledgeable and supportive professionals is dedicated to guiding you every step of the way, especially if you are uncertain about the procedures. We follow a methodical approach, allowing you to focus on your core business, and we are always available to assist you with any questions or concerns you may have. Contact TIS Trucking Services today to attend to all of your commercial trucking requirements in Montana.
Get Help With Your Insurance Requirements
Our parent company, The Insurance Store, provides comprehensive insurance solutions for commercial trucks, personal vehicles, homes, and businesses in Montana. Along with our trucking permit services, we offer a diverse range of options to enable you to find the perfect coverage that meets your specific needs. Our team of insurance experts is dedicated to finding you the best coverage that fits your requirements and budget.
At TIS, safeguarding what matters to you is our top priority. We are committed to helping you find the right insurance coverage that provides you with peace of mind. Contact us today to learn more about our insurance options in Montana.
Truck Permit Services Available in All States
Our trucking permit services are also available in Montana's neighboring states, such as Idaho, North Dakota, South Dakota, Washington, and Wyoming. If you require these services, please do not hesitate to contact our team today to learn more!
---
Get Your MT Trucking Permits
---
Here is what Our Happy Customers have to say
---
Professional and timely customer service and support. Rita, the representative that assisted me was very courteous and helpful.

Shirley Guzman
---
Shalyn got me my permits fast and made the whole process easy and simple very professional and outstanding customer service can't recommend enough if you're looking for insurance or permits for your trucks.

Blaine Brown
---
By far the best customer service, Rita handles all my company permits and concerns she is very helpful. This is my second year with TIS, and I wouldn't go anywhere else. Thank you Rita and the TIS team.

Carlos Alvarez