South Dakota Truck Permits
---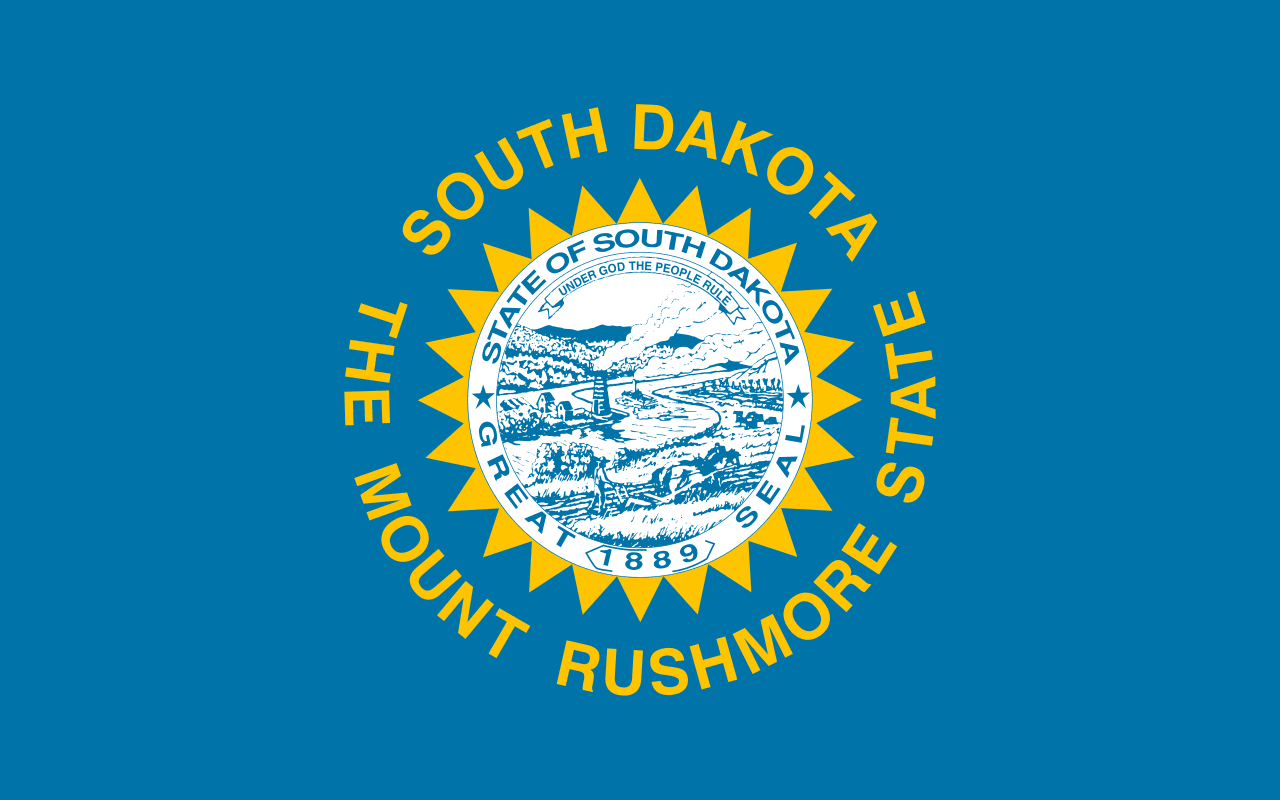 ---
---
Permits for Commercial Trucking in South Dakota
TIS Trucking Services recognizes the difficult and time-intensive nature of acquiring commercial trucking permits and filings in South Dakota. Nonetheless, this process is required for ensuring that your business operates in accordance with state and federal regulations. TIS Trucking Services is here to provide assistance. We will collaborate with you to guarantee the proper documentation is submitted, allowing you to concentrate on running your business. TIS Trucking Services is equipped to facilitate this process and ensure the timely and accurate submission of all required paperwork.
---
An Overview of South Dakota Trucking Permits
---
The weight-distance tax permit is one of the most important trucking permits for South Carolina. This permit requires you to pay an annual fee based on the miles traveled within the state border. The amount you need to pay is calculated by multiplying the total distance traveled by a certain weight tax rate. You may also need to file quarterly reports and make payments during these periods as well.
In addition to a weight-distance tax permit, you may also need an oversize/overweight permit if your loads exceed legal limits set by South Carolina regulations. This type of permit allows for larger vehicles and heavier loads beyond what is allowed under normal circumstances. However, it's important that you adhere to all laws and regulations when obtaining this type of permit, or risk facing hefty fines for violations.
If your business uses diesel fuel in any way, then you will need a fuel tax permit from the South Carolina Department of Revenue (SCDOR). This type of permit ensures that your company pays its fair share of taxes on fuel purchases and allows for easy reporting and payment for taxes due at designated times throughout the year.
What Permits Are Required for South Dakota?
---
DOT Number

South Dakota is a key state when it comes to commercial trucking. Every commercial truck operation operating in South Dakota requires a DOT number registration. A DOT number stands for Department of Transportation number, and is required by the South Dakota Department of Transportation (DOT) as an important identifier used to track and monitor Commercial Motor Vehicle safety information. There are several processes that South Dakota enacted regarding the issuance and renewal of DOT numbers, including a valid physical address located within South Dakota, certificate or proof of authority from the Federal Motor Carrier Safety Administration, management information systems showing all fleet data owned or managed by the company operating trucks in South Dakota and more. It is critical for South Dakota operators to understand all the details and policies related to DOT numbers if they want their vehicles on the road.

Federal MC Authority

South Dakota requires motor carriers operating in commercial trucking to have an authority number issued by the Federal Motor Carrier Safety Administration (FMCSA). South Dakota's designation of motor carrier authority is commonly referred to as an MC number. To obtain and maintain a South Dakota MC number, motor carriers must comply with federal safety regulations set forth by the FMCSA. South Dakota actively enforces those regulations and issues authorization according to FMCSA standards. The South Dakota Department of Public Safety oversees all motor carriers within South Dakota ensuring that operations are conducted safely and responsibly on public roadways within their state.

BOC-3 Filing

BOC-3 is a federal filing that is required for commercial trucking companies that want to travel through South Dakota. This filing, known as the "Process Agent Designation Form", must be completed by any trucking company that wishes to drive through South Dakota, and it needs to be filed with the South Dakota Motor Carrier Services Bureau. The purpose of this filing is to assign an agent, in South Dakota, that can accept legal process on behalf of the company if called upon. South Dakota requires this filing so they can receive important documents and notifications from federal, state and local governments quickly and efficiently. Commercial truckers need to file a BOC-3 before they are allowed on South Dakota roads, so it is important to do prior planning before traveling.

UCR Filing

The South Dakota-based Unified Carrier Registration (UCR) system is a state-sponsored filing program, designed to assist with commercial trucking regulations. It requires businesses based in the United States that operate a fleet of commercial vehicles weighing more than 26,000 pounds to register their fleet and pay an annual fee. The UCR was created to replace the old Single State Registration System and helps to ensure that all commercial truckers remain compliant with state regulations and fees. This registration process is heavily beneficial for commercial truckers as it ensures that their fleet remains in good standing and allows them to keep on running their business without any problems with local authorities.

2290 HVUT

South Dakota is one of many states that require commercial trucking companies to pay a 2290 heavy vehicle use tax (HVUT). The IRS established this tax in addition to other fees and licensing charges, designed to encourage truck owners to maintain their vehicles up-to-standard. When filing form 2290 with the IRS, South Dakota truck owners must provide detailed information about each vehicle registered in the state. With the payment of these taxes and additional administrative fees, South Dakota commercial truckers can keep their vehicle properly insured and operate safely on South Dakota roads.
We Can Help with Your Permits
Obtain the Right Permits for Your Needs
At TIS Trucking Services, we take great pride in providing a comprehensive array of services tailored to address all your commercial trucking requirements in South Dakota. We recognize that organizing your paperwork can be an intimidating endeavor, which is why our team is always on hand to offer assistance every step of the way.
Our friendly and well-informed staff is always at your disposal to assist you in determining the specific services that suit your needs. Whether you require assistance in filing permits, obtaining registrations, or securing insurance, we have everything you need. We understand the importance of having all your paperwork in order, and our aim is to make the process as effortless as possible.
As you have questions, we're here to offer our support. Waste no more time and contact us today to benefit from our reliable, efficient, and all-inclusive commercial trucking services in South Dakota.
Get Help with Your Insurance Requirements
The Insurance Store, our parent company, is available to provide you with assistance for your insurance requirements for your commercial trucks, personal vehicles, home, and business. We provide an extensive array of options, ensuring that you obtain the optimal insurance coverage that fits your specific needs. Regardless of the type of insurance you require, our team can assist you in finding the most suitable coverage at prices that are competitive. Allow us, the team at TIS, to safeguard what is important to you.  Contact us today!
Truck Permit Services Available in all States
TIS Trucking Services is dedicated to delivering unparalleled trucking permit solutions to South Dakota as well as the neighboring states of North Dakota, Minnesota, Iowa, Nebraska, Wyoming, and Montana. Allow us to streamline the process and keep you compliant with all state regulations.
---
Get Your SD Trucking Permits
---
Here is what Our Happy Customers have to say
---
Jennifer W. Has been a huge help for all my business matters. She has always been very cordial, very congenial. Has expedited all my requests for insurances or any kind of paperwork in a professional manner. If we had more Jennifers in this world we would all be getting our permits and paperwork issued in a timely matter. We all love Jennifer!!!

Randy Barnard
---
I was contacted by Agent Joe, and he was very patient in the endless questions I had for commercial trucking insurance and educated me in great lengths which I was very appreciative. I personally couldn't ask for a more customer oriented team they have here at TIS. It took us a couple of days to get insurance, but it was only because of my lack of knowledge that was correct and made it possible for Joe to get everything set up and he got back to me within the hour with a quote. Now I'm working with Omar which is their operation manager, and he too is very quick at making my insurance experience painless they even have a permit department that can submit all permits needed if you didn't have time. Much respect to you guys for making my new ventures a possibly and less stressful. Thanks 🙏🏽 everyone at TIS for putting your clients first!!!

Thao Danh
---
Great experience for my permits and DMV service. I would recommend to all my friends. Thanks for a job well done!

BAT