---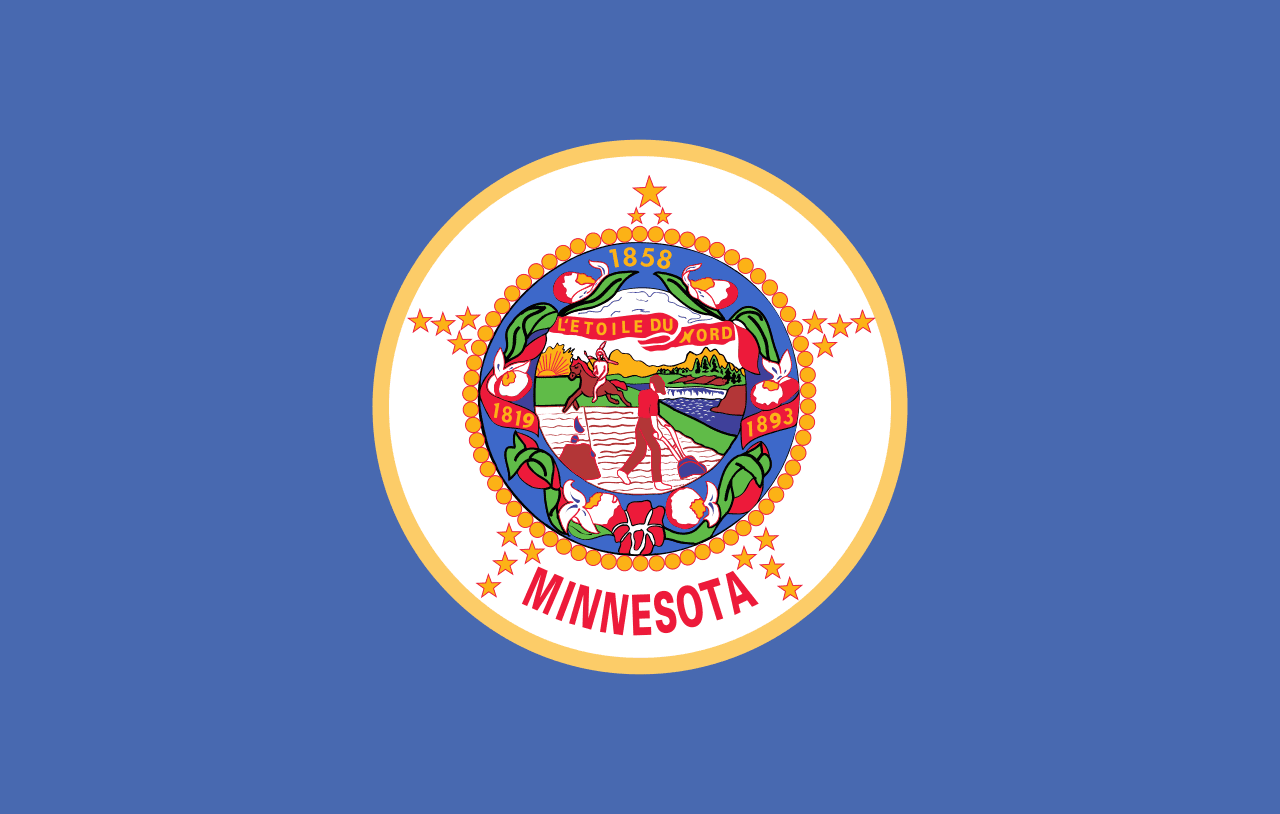 ---
---
Permits for Commercial Trucking in Minnesota
We recognize that obtaining commercial trucking permits and filings in Minnesota can be a complex and time-consuming process. Nevertheless, it is an essential step towards ensuring that your business operates in compliance with both state and federal regulations. That's why we at TIS Trucking Services are here to provide assistance. Our team collaborates with you to complete all the necessary paperwork, allowing you to concentrate on managing your business. TIS Trucking Services offers expert guidance throughout the process to ensure that everything is submitted correctly and in a timely manner.
What Permits Are Required for Minnesota ?
---
DOT Number

Minnesota takes commercial trucking safety seriously, which is why the Minnesota Department of Transportation (MnDOT) assigns every commercial vehicle in Minnesota a DOT number. The number performs a vital role in identifying Minnesota's commercial trucks and helps law enforcement verify their registration documents. Whether you're a fleet operator, an owner-operator or rent your tractor trailer on occasion, and you're engaging in commercial trucking activities in Minnesota it needs to display a DOT number prominently displayed. MnDOT imposes strict guidelines when it comes to having active registration and licenses needed to drive Minnesota's highways, failure to do so can result in serious fines and other penalties.

Federal MC Authority

Minnesota has many commercial motor carriers on its roads, each of which is required to operate under a unique Motor Carrier (MC) number issued by the Federal Motor Carrier Safety Administration (FMCSA). This federal MC authority helps to ensure that Minnesota's commercial trucking industry remains safe and regulated. In Minnesota, both for-hire and private motor carriers must possess the requisite FMCSA authority before operating vehicles registered with a gross vehicle weight rating of 10,001 pounds or more.

BOC-3 Filing

Minnesota is a major hub for commercial trucking and all transportation companies must have a BOC-3 filing. This federal filing requirement applies to truckers who operate in Minnesota and it provides the US Department of Transportation with proof that Minnesota's commercial truckers are insured and their vehicles are maintained. The BOC-3 filing also confirms that Minnesota's commercial truckers can be properly identified and contacted if they are ever involved in an accident or other incident while operating on public roads. All Minnesota trucking companies must submit this federal filing before they can begin operations.

UCR Filing

Minnesota's Unified Carrier Registration (UCR) filing is an important part of the commercial trucking industry. It is a nationwide initiative that requires commercial fleet operators to register their companies annually, collect registration fees, and report the number of commercial vehicles within their fleet. Minnesota operates one of 28 UCR agreements allowing carriers to provide all necessary documentation before setting out on Minnesota highways. The UCR helps Minnesota to maintain its regulations for commercial truck registrations while at the same time meeting Department of Transportation requirements. This creates operational consistency by unifying processes such as fee collection and data reporting across state lines.

2290 HVUT

Minnesota requires commercial trucking companies to pay a 2290 Heavy Vehicle Use Tax (HVUT) to the Internal Revenue Service (IRS). This tax is an annual mileage fee that applies to large vehicles, such as trucks, with a gross weight of 55,000 pounds or more. Minnesota truckers must file Form 2290 with the IRS every year in order to determine the amount of HVUT they are required to pay. It is important for Minnesota truckers to understand their tax burden, as failure to do so could result in financial penalties from the IRS. By filing their 2290 HVUT on time and making any necessary payments, Minnesota trucking companies can ensure compliance with federal regulations and avoid unnecessary fines or delays.
We Can Help with Your Permits
Obtain the Right Permits for Your Needs in Minnesota
TIS Trucking Services provides comprehensive solutions for your commercial trucking needs in Minnesota. Our services cover every aspect of the process, including permit filing, registration procurement, and insurance coverage. We understand the importance of having all your documentation in order, and we strive to accomplish this task efficiently and competently.
If you are uncertain about the procedures, our knowledgeable and supportive team will guide you every step of the way. We'll make sure you have a clear understanding of the requirements, allowing you to concentrate on your core business. Don't hesitate to contact us today, and let us take care of all your commercial trucking needs in Minnesota, including cities like Minneapolis, St. Paul, Rochester, Duluth, and Bloomington.
Get Help with Your Insurance Requirements
In addition to our trucking permit services, our parent company, The Insurance Store, provides comprehensive insurance solutions for your commercial trucks, personal vehicles, home, and business. We offer a wide range of coverage options, enabling you to find the perfect fit for your specific requirements. Our team of experts is committed to finding you the best insurance coverage that suits your needs and budget.
At TIS, we prioritize safeguarding what matters most to you. You can trust us to help you find the right insurance coverage that gives you peace of mind. Contact us today to learn more about our insurance options.
Trucking Permit Services in Multiple States
We also extend our trucking permit services to neighboring states of Minnesota, including Wisconsin, Iowa, North Dakota, South Dakota, and Illinois. If you require our services in any of these states, don't hesitate to contact our team for more information.
---
Get Your MN Trucking Permits
---
Here is what Our Happy Customers have to say
---
It's not often you can quickly and easily get a person on the phone to help you. This was not the case with Maria, I had the answer and solution to our needs right away. Excellent customer service.

Chris Spradley
---
I just want to give a five star review Lisa she got the job done. I went to different companies to get quotes and they could not do it and she made it happen like ASAP. Thank you very much I hope we can continue doing business as I expand my business. Thank you very much.

Miguel Rosado
---
Guru always dedicated to her job to help on the time to customers.

Deepak Sheokand