---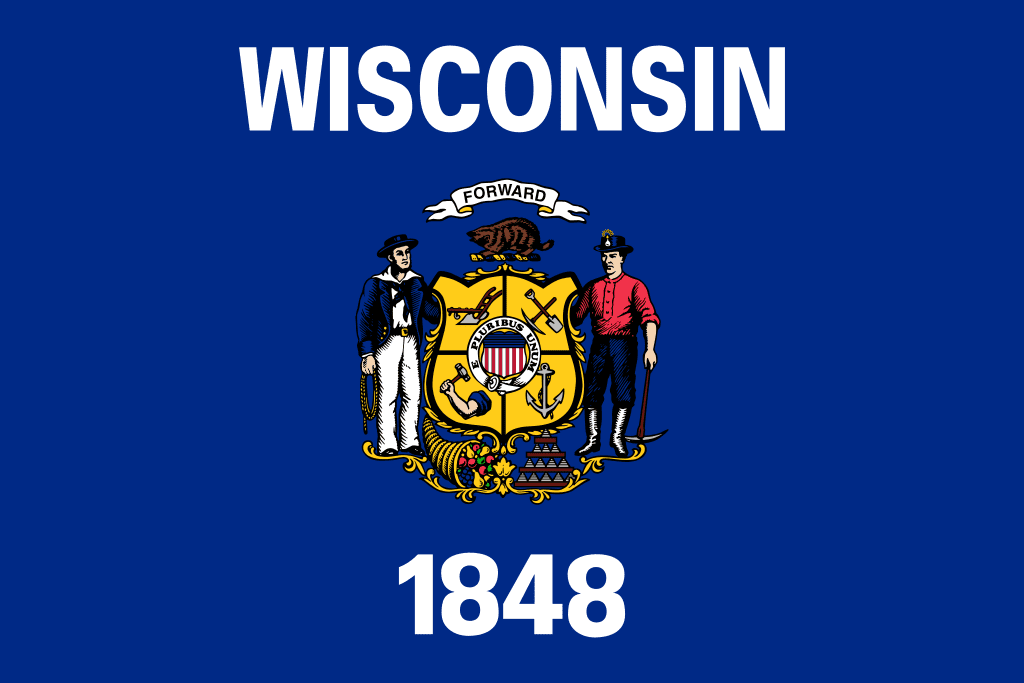 ---
---
Permits for Commercial Trucking in Wisconsin
At TIS Trucking Services, we understand that obtaining your commercial trucking permits and filings in Wisconsin can be a complex and time-consuming process. Nevertheless, it is crucial to ensure that your business operates in compliance with state and federal regulations. That's where we come in. Our team will assist you in filing all the necessary paperwork, allowing you to concentrate on running your business. TIS Trucking Services is here to ensure that all documents are filed accurately and on time, providing you with peace of mind.
---
An Overview of Wisconsin Trucking Permits
---
If you plan on conducting business within the state of Wisconsin, you must have an intrastate authority permit issued by the Department of Transportation (DOT). This permit is only valid if you are hauling general cargo from point A to point B within Wisconsin, so if your cargo is crossing into other states, or vice versa, then this is not the correct permit. The WI permit also requires that you carry at least $750,000 worth of insurance coverage.
The WI-I permit allows you to transport goods across state lines into and out of Wisconsin. This is different from a nationwide operating authority since it only applies to interstate transportation within Wisconsin's borders. It also requires that you carry at least $750,000 worth of liability insurance coverage for trucks with a gross weight over 10,000 pounds.
The WT permit allows for one-time trips across state lines within a certain time period—usually 48 hours or less—without having to obtain full operating authority. This type of permit can be used if you are making a special delivery or hauling something that won't need multiple trips back and forth across state lines. Keep in mind that WT permits also require proof of insurance coverage with at least $750,000 worth of liability insurance coverage for trucks with a gross weight over 10,000 pounds.
What Permits Are Required for Wisconsin?
---
DOT Number

Wisconsin requires a unique and valid Department of Transportation (DOT) number for each commercial trucking business that operates on Wisconsin public roads. Without having a DOT number, Wisconsin's commercial truck drivers and their vehicles are not allowed to transport goods across Wisconsin or even crossing over state lines. In Wisconsin, it is the Wisconsin Department of Transportation (WDOT) that issues these numbers in order to provide safety regulations oversight within the industry. The numbers are issued using criteria established by the Federal Motor Carrier Safety Administration (FMCSA). Wisconsin's DOT number application process provides local businesses with convenient access to FMCSA compliance resources.

Federal MC Authority

Wisconsin is home to many motor carriers that require special authority from the Federal Motor Carrier Safety Administration (FMCSA). A Wisconsin motor carrier must obtain a unique Motor Carrier (MC) number from the FMCSA in order to maintain commercial trucking authority within the state. In Wisconsin, motor carriers who are registered with the FMCSA are legally authorized to transport their products between commercial zones or across state lines. Without a valid MC number, Wisconsin motor carriers would not be able to participate in commercial trucking activities. As such, each Wisconsin motor carrier must ensure they keep track of their MC number and that it remains up-to-date with all necessary information.

BOC-3 Filing

Wisconsin requires a federal filing known as a BOC-3 for commercial trucking. This filing is an important requirement for Wisconsin-based businesses that are engaging in interstate transportation of goods. Completing this federal filing will allow commercial truckers to acquire their Wisconsin-specific DOT number, meaning they can then operate their business within the state. Because Wisconsin enforces these regulations, it is important for commercial truckers to make sure they stay up to date on any changes or requirements so that their operations can run smoothly.

UCR Filing

Wisconsin is one of the states that requires Unified Carrier Registration (UCR) filing for any fleets or commercial trucking within the state's jurisdiction. UCR filing is a fee-based program and is mandatory for motor carriers, freight brokers, intermodal equipment providers and motor private carriers. All of these entities need to register with Wisconsin's Department of Transportation and pay a fee. This must be done by interstate or intrastate carriers that operate in Wisconsin regardless of the size or number of vehicles in the fleet. The UCR filing acts as an auditing/monitoring tool which lets Wisconsin keep track of which entities are operating in the state and to make sure they remain compliant with Wisconsin's regulations.

2290 HVUT

Wisconsin businesses engaged in commercial trucking must comply with the 2290 Heavy Vehicle Tax Use Tax (HVUT) duties set forth by the Internal Revenue Service (IRS). The HVUT is an annual federal highway use tax imposed on Wisconsin owners of heavy vehicles having a taxable gross weight of 55,000 pounds or more that are required to be registered with the IRS. This tax requires Wisconsin business owners to report the total number of heavy vehicles owned and operated throughout each fiscal year. Based on this information, Wisconsin business owners are then responsible for filing their 2290 Heavy Vehicle Tax Use Tax annually, where applicable - usually by August 31st. Failure to do so may result in severe fiscal penalties.
We Can Help with Your Permits
Obtain the Right Permits for Your Needs
TIS Trucking Services provides a comprehensive range of services to meet your Wisconsin commercial trucking needs. Our team can assist you in filing for your permit, securing your registration, and obtaining insurance. We understand the importance of having your paperwork in order, and we strive to make the process as efficient as possible. If you're unsure of where to start, our knowledgeable and friendly staff can guide you through the process, step-by-step. We're here to assist you at every stage and answer any questions you may have. Don't delay any longer. Contact us today and let TIS Trucking Services take care of all your Wisconsin commercial trucking needs.Top of Form
Get Help With Your Insurance Requirements
At TIS Trucking Services, we understand that insurance is a crucial aspect of protecting your commercial trucks, personal vehicles, home, and business. That's why we work with our parent company, The Insurance Store, to provide a comprehensive range of insurance options. With a wide selection of coverage to choose from, we can help you find the ideal insurance policy that suits your needs. Whether you require coverage for your trucks, personal vehicles, home, or business, our team is here to assist you. Let us help you safeguard what matters to you. Contact us today to learn more about our insurance options.
Truck Permit Services Available in All States
TIS Trucking Services is committed to providing excellent trucking permit services to Wisconsin and the surrounding states of Minnesota, Iowa, Illinois, and Michigan. Let us help simplify the process and ensure that you are compliant with all state regulations. Reach out today!
---
Get Your WI Trucking Permits
---
Here is what Our Happy Customers have to say
---
Erin and her team were absolutely great! as a mew owner operator, it was hard finding someone to insure my commercial truck yet alone even to give me a simple quote, I got turned down right from the start. but Erin gave me hope from the start she got me insured at a great price I highly recommend The Insurance Store, give them a call you won't be disappointed. Erin while being on vacation checked up on me to see if I needed anything pertaining to the insurance since the finance company was asking for specifics. Lara and Noemi helped as well. greatly appreciate TIS team in general but Erin she's great!

Jerry Gee
---
Selene was very helpful in providing a quote that eventually led to being a new customer. She was great at communicating via email and phone calls. I had so many questions and she took her time in explaining the coverage and requirements. I was able to have coverage within the week and it was more than I previously had.

Alejandra A.
---
I don't know where to begin! I was getting a renewal quote that I wasn't pleased with. A friend of mine referred me to Lisa from TIS, Best thing ever. Got me a quote almost 800 cheaper on my monthly installments. Lisa has been more than helpful!!!! She's the besttttttt!!!!!

Jean Stout