---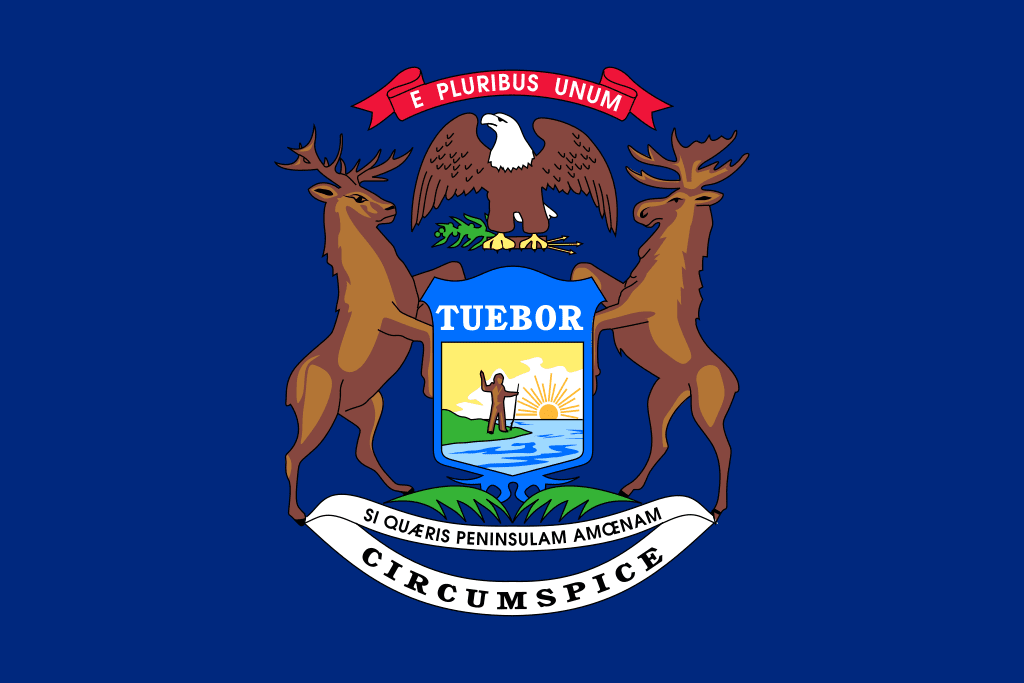 ---
---
Permits for Commercial Trucking in Michigan
At TIS Trucking Services, we understand that obtaining commercial trucking permits and filings in Michigan can be a daunting and time-consuming task. Nevertheless, it is a crucial step in ensuring that your business operates in compliance with state and federal regulations. Therefore, we are here to assist you. Our team works closely with you to ensure that all the necessary paperwork is completed, allowing you to focus on managing your business. TIS Trucking Services provides expert guidance throughout the process to ensure that all documents are submitted accurately and in a timely manner.
What Permits Are Required for Michigan?
---
DOT Number

Michigan commercial trucking companies must have a Department of Transportation (DOT) number to conduct intrastate travel. DOT numbers are required of Michigan commercial trucking industry. All Michigan-based commercial truckers must maintain records for two complete years regarding operations, vehicles, drivers and safety compliance with state and federal regulations. Having a valid DOT number ensures that Michigan commercial truckers are compliant with all laws and regulations necessary for operating safely on state roads and highways.

Federal MC Authority

Michigan is one of the many states that require motor carriers to register with the Federal Motor Carrier Safety Administration (FMCSA) and obtain a Motor Carrier (MC) number. This process allows Michigan commercial trucking authorities to better monitor the safety performance of these motor carriers and ensure they are in compliance with specific standards. The FMCSA then uses these standards to manage highway safety through six core tenets that hold each carrier accountable for their operations and focus on preventing crashes, fatalities, and injuries involving large trucks and buses. Michigan has stringent requirements for its motor carriers, but this federal MC authority helps manage any potential issues.

BOC-3 Filing

Michigan commercial truckers need to be aware of a federal filing known as the BOC-3. This document must be filed in Michigan for any commercial motor carrier that needs to use the Michigan highways. The Commercial Vehicle Operations Unified Registration System requires this filing, and it must be completed annually with updated information about the company and its drivers. The BOC-3 allows Michigan to ensure that all commercial motor carriers operating within its state lines have purchased the proper insurance coverage, are registered with Michigan's Secretary of State, and are adhering to its regulations. Without this federal filing, companies will not be able to transport goods through Michigan.

UCR Filing

Michigan requires all commercial trucking fleets to file Unified Carrier Registration (UCR) filings with the Michigan Department of Transportation. UCR filing ensures that Michigan is in compliance with federal laws, while providing an avenue for taxation so that Michigan can fund their motor carrier safety program and infrastructure. This initiative impacts many companies in Michigan since it applies to companies operating across as few as one state or over multiple state borders. UCR filings are required for any fleet consisting of two or more commercial vehicles with a gross vehicle weight rating over 10,001 pounds. It is important for Michigan-based commercial trucking fleets to be aware of and understand UCR filing requirements if they want to ensure their compliance with both Michigan and federal laws.

2290 HVUT

A 2290 Heavy Vehicle Use Tax, or HVUT, is an annual excise tax that Michigan commercial truck owners must pay to the IRS for each qualifying vehicle weighing more than 55,000 pounds. This tax supports Michigan's roads by funding necessary infrastructure and safety upgrades. It also provides additional revenue to assist with general governmental expenses. In addition, Michigan 2290 HVUT money is used to improve highway signs and markers, and to protect shorelines from the erosive effects of commercial trucking on Michigan's highways and byways. As Michigan continues to expand its business opportunities and transportation needs, the 2290 HVUT serves as a crucial resource for a secure driving experience.
We Can Help with Your Permits
Secure the Right Permits for Your Needs in Michigan
TIS Trucking Services offers comprehensive solutions for your commercial trucking requirements in Michigan. We cover the entire process, including permit filing, registration procurement, and insurance coverage, serving cities such as Detroit, Grand Rapids, Ann Arbor, Lansing, and Flint. We understand the significance of having all your documentation in proper order, and we strive to accomplish this task efficiently and competently.
If you are uncertain about the procedures, our knowledgeable and supportive team will guide you every step of the way. We will ensure that you have a clear understanding of the requirements, allowing you to focus on your core business. Get in touch with us today, and let us take care of all your commercial trucking needs in Michigan.
Assistance with Your Insurance Needs
In addition to our trucking permit services, our parent company, The Insurance Store, provides comprehensive insurance solutions for your commercial trucks, personal vehicles, home, and business. We offer a diverse range of coverage options, enabling you to find the perfect coverage to meet your specific requirements. Our team of experts is dedicated to finding you the best insurance coverage that fits your needs and budget.
At TIS, we believe in safeguarding what's important to you. You can trust us to help you find the right insurance coverage that provides you with peace of mind. Contact us today to learn more about our insurance options.
Trucking Permit Services Available in Multiple States
We also extend our trucking permit services to neighboring states of Michigan, including Indiana, Ohio, Wisconsin, and Illinois. If you need our services in any of these states, please do not hesitate to contact our team for more information.
---
Get Your MI Trucking Permits
---
Here is what Our Happy Customers have to say
---
I'm working with them since 2021. And today again I got Excellent service by Guru. I recommend this company. I like to give them 5 of 5 👍👍👍👍👍

Sarwan Singh
---
This is the best insurance ever for my truck in business. Sarika is the person who always help me very professional and reliable. When I need something thank you so much and I really do recommend this insurance company. They will be able to help you with any type of insurance., life, insurance, house, insurance any type of insurance that you need thanks Sarika.

Veronica Hernandez
---
Oona Joseph at TIS helped me renew my insurance for my small fleet. She was very precise in cleaning up the previous equipment and I really appreciate her help. I must say, I haven't had this great help from my insurance agent since Progressive (which are way too high) in this troubled market... Thank you Oona for ALL OF YOUR HARD WORK!!!!!

David