---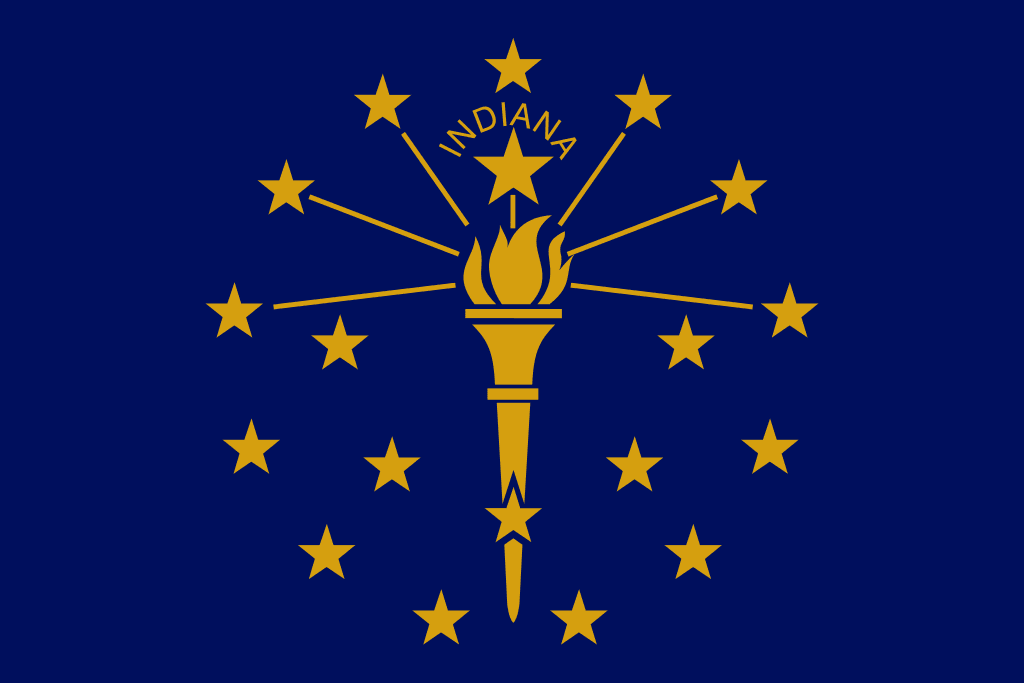 ---
---
Permits for Commercial Trucking in INDIANA
We have a team of experts who are familiar with the rules and regulations surrounding commercial trucking permits and writings in Indiana. They will work with you to make sure that you have all of the necessary documentation and will assist you in submitting everything to the proper authorities. Whether you're starting a new trucking business, or you're looking to renew your existing permits, we can help make the process as easy and stress-free as possible.
In addition to helping with your permit and writing needs, TIS Trucking Services can also help you with your insurance needs. Our parent company, The Insurance Store, offers a wide range of insurance options for your commercial trucks, personal vehicles, home, and business. We can help you find the coverage that you need to protect your assets and your livelihood.
So why wait? Contact TIS Trucking Services today and let us help you take care of all your Indiana commercial trucking needs!
What Permits Are Required for INDIANA?
---
DOT Number

Indiana commercial trucking companies require a unique number known as a DOT number in order to stay compliant with state and federal regulations. This standard identification number enables Indiana organizations to legally operate commercial vehicles across Indiana by identifying required safety measures. By obtaining a DOT number, Indiana commercial trucking companies gain access to legal operation of commercial vehicles for business purposes within Indiana.

Federal MC Authority

Indiana motor carriers are required by the Federal Motor Carrier Safety Administration (FMCSA) to obtain a Motor Carrier (MC) number in order to drive commercially across state lines. Indiana-based companies that engage in commercial trucking must obtain their MC number from the FMCSA, which will include regulations and requirements related to safety, registration and insurance. Indiana-based motor carriers must adhere to all regulations set out by the FMCSA in order to maintain their authority and privileges given under the federal Commercial Motor Vehicle Safety Act.

BOC-3 Filing

Indiana requires commercial trucking companies to file a federal BOC-3 form for every Indiana carrier, broker, or freight forwarder. By filing this form, Indiana requires companies to register with the federal government and provide their primary business contact information for communication between Indiana officials, motor carriers, and the Federal Motor Carrier Safety Administration (FMCSA). This allows Indiana authorities to stay connected with the FMCSA and be informed of any changes in interstate commerce regulations that may affect Indiana's commercial trucking companies. It is an important step in protecting Indiana's drivers by ensuring they are in compliance with federal regulations.

UCR Filing

The Indiana Unified Carrier Registration (UCR) filing is an important tool for commercial trucking fleets to comply with Indiana state regulations. The Indiana UCR filing must be completed by all carriers whose vehicles operate or travel through Indiana and are used in the business of transporting goods, passengers, or both. All interstate commercial motor carriers and their fleet owners must register for the federal Unified Carrier Registration Plan as part of Indiana's program and then complete Indiana's UCR form annually before renewing their fleet registration. Indiana's UCR filing program helps ensure safety on the road by providing record-keeping capabilities and enforcement tools. Whether you're a large corporation with a deep supply chain or an individual owner-operator trying to make ends meet, Indiana's UCR filing keeps commercial trucks and their drivers in compliance with the law.

2290 HVUT

Indiana requires commercial trucking businesses to pay the 2290 Heavy Vehicle Use Tax (HVUT) annually. This IRS federal tax must be paid for all vehicles over 55,000 pounds used on Indiana highways and roads. The purpose of the HVUT is for the ongoing maintenance and repair of America's roadways. If Indiana businesses fail to meet their obligation of paying such taxes, there may be costly penalties to follow. Many Indiana truckers find it beneficial and convenient to enlist expert help in filing this important tax document in order to avoid any costly errors or oversights that could result from poor filing strategies.
We Can Help with Your Permits
Obtain the Right Permits for Your Needs
If you're a commercial truck driver in Indiana, TIS Trucking Services can help you obtain the right permits for your needs. We provide comprehensive solutions that cover everything from filing for permits and securing registrations to obtaining insurance. Our team understands the importance of having all your documentation in proper order, and we strive to accomplish this task swiftly and competently. Some of the major cities in Indiana where we offer our services include Indianapolis, Fort Wayne, Evansville, South Bend, and Bloomington.
If you're uncertain about the procedures, our supportive and knowledgeable team will guide you every step of the way. We take you through the process methodically so that you can focus on your core business. Should you have any queries or concerns, we're always available to assist you. Don't hesitate - contact us today, and let us attend to all your commercial trucking needs in Indiana.
Get Help With Your Insurance Requirements
At TIS, we understand that insurance is a critical aspect of trucking. That's why our parent company, The Insurance Store, provides comprehensive insurance solutions for your commercial trucks, personal vehicles, home, and business. We offer a diverse range of options, enabling you to find the perfect coverage to meet your specific needs. Our team of experts is committed to finding you the best insurance coverage that fits your requirements and budget.
Truck Permit Services Available in All States
We provide our trucking permit services not only in Indiana but also in neighboring states such as Ohio, Michigan, Illinois, Kentucky, and Missouri. If you need these services, get in touch with our team today to find out more! Trust TIS Trucking Services to help you with your trucking and insurance needs in Indiana.
---
Get Your IN Trucking Permits
---
Here is what Our Happy Customers have to say
---
Kelli was most helpful. Fast in getting good insurance quotes. Takes you through the quotes to get the best. I'd recommend to everyone looking for truck insurance.

Peter K.
---
It was a pleasure working with Joe on insurance quotes. Whether through emails or phone calls he had quote options and was always available to answer our questions. I feel he worked in our best interest throughout the process.

Cindy S.
---
Very good and thorough insurance agency reached out to me about my commercial insurance at first thought they were a spam caller but they are the real deal and they mean business it was time for my renewal and other insurance companies have been trying to get quotes but would never get back to me, John Handled everything for me did a perfect job got me the best quote on the market he is fast explains everything takes his time is not in a rush like other agents to earn your business completed my renewal in 2 days tops because of the weekend other than that we could of completed on that Friday. And Boston is the one that called me he knows how to get your business he was very friendly professional I would recommend this insurance agency to anyone in need of insurance, I'm very pleased with their business I look forward to keeping a long-term relationship with John and Boston and the insurance store thank you.

Ryan Rubio