---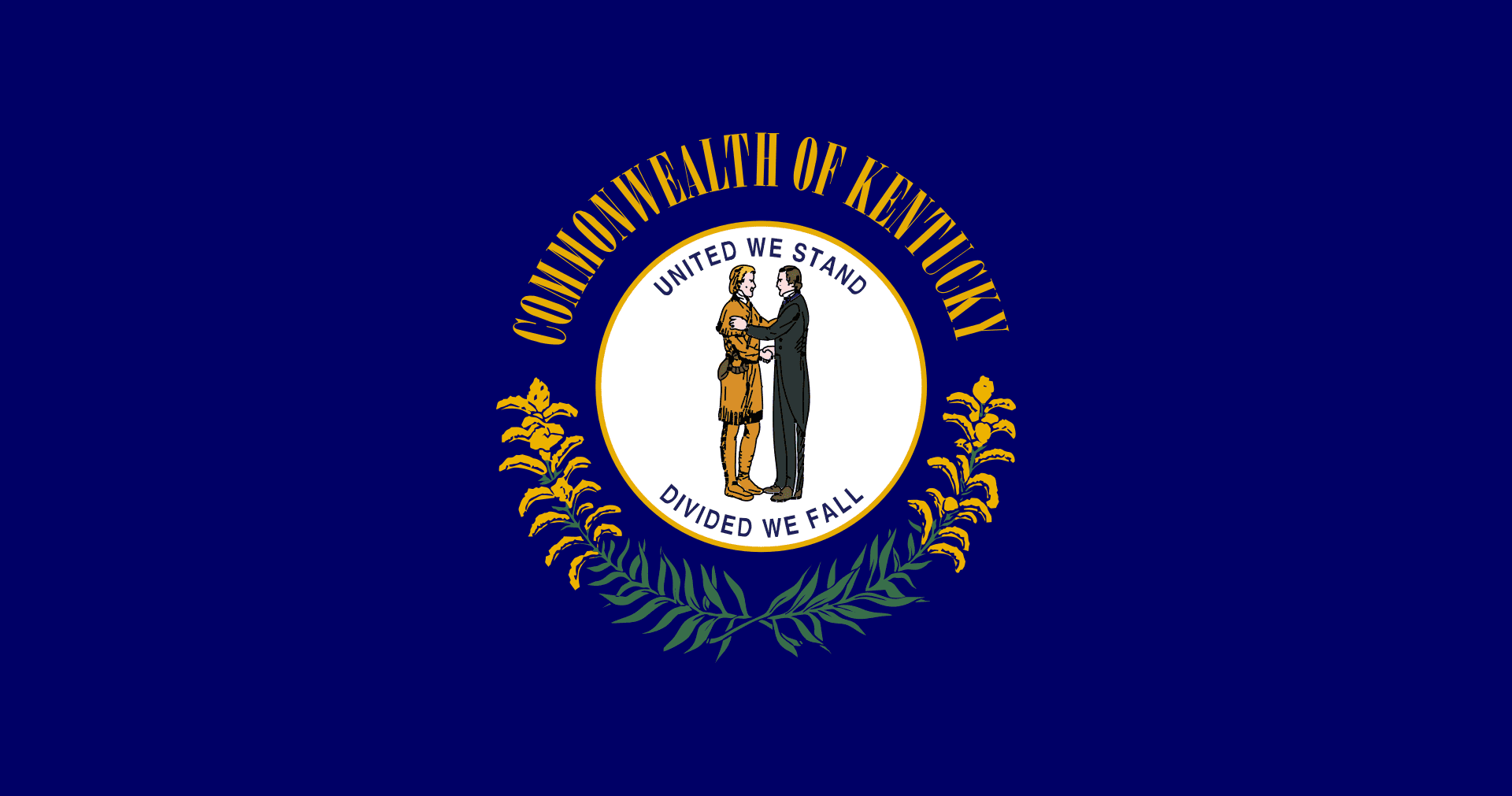 ---
---
Permits for Commercial Trucking in Kentucky
Obtaining the necessary permits and paperwork for your Kentucky commercial trucking business can be a confusing and time-consuming process. However, it is a crucial step to ensure compliance with both state and federal regulations. At TIS Trucking Services, we are here to simplify the process and ensure that your business runs smoothly.
To get started, you'll need to gather all the required documentation, including your corporation documents, proof of insurance, and truck registration. Our team will assist you in submitting everything to the appropriate office in a timely and accurate manner, so you can focus on growing your business.
Don't let the stress of permits and paperwork submissions hold you back. Contact TIS Trucking Services today to learn how we can help you get your Kentucky commercial trucking permits in order.
---
An Overview of Kentucky Trucking Permits
---
The Requirements for Obtaining a Permit in Kentucky
Kentucky requires several different kinds of permits for truckers. All professional drivers must have a Commercial Driver's License (CDL). In addition, the state requires several special permits for trucks over certain sizes or weights. These include an annual registration, trip permit, overweight permit, fuel permit, and hazardous material permit.
Annual Registration - Vehicle registration is required annually in Kentucky. The registration fee varies depending on the type of vehicle you are driving and its weight. Renewal notices are sent out each year prior to your registration expiration date. It's important to make sure your registration is up-to-date so that you don't get fined or penalized for driving without a valid registration.
Trip Permit - If you are just passing through Kentucky with an oversized or over-weight load, you may need to obtain a trip permit. Trip permits allow drivers to move their vehicles through the state without having to pay annual registration fees. You must submit an application and pay applicable fees before traveling in order to be granted this permit.
Overweight Permit - Overweight vehicles may require additional permits beyond those listed above if they exceed legal limits for size or weight. You can apply for these special overweight permits at the DMV office before entering Kentucky with your oversized load. There are specific requirements for each type of overweight permit, so be sure to check with the DMV office before applying for one.
Fuel Permit - Drivers who plan on carrying fuel must obtain a fuel permit from the State Department of Revenue prior to entering Kentucky with their vehicle. This applies even if you are only passing through; it is illegal to transport fuel without a valid fuel permit in Kentucky.
Hazardous Material Permit - If you are transporting hazardous materials such as explosives, flammable liquids, radioactive materials, etc., then you will need an additional hazardous material (hazmat) permit before entering Kentucky with your load. There are specific requirements related to hazmat transport that must be followed in order to receive this permit.
What Permits Are Required for Kentucky?
---
DOT Number

A DOT number is required for all Kentucky commercial trucking operations. This is a unique and identifying number assigned to Kentucky businesses by the FMCSA – Federal Motor Carrier Safety Administration, making it easier for commercial trucking operators to be held accountable for following legitimate state regulations. Having a DOT number associated with your business is an important step in ensuring that Kentucky's trucking industry remains well-regulated, safe and efficient. When businesses properly register and maintain their DOT numbers, they are part of the wider effort to oversee safe roadways.

Federal MC Authority

Kentucky is home to a variety of commercial motor carriers, all registered with the Federal Motor Carrier Safety Administration (FMCSA). Kentucky motor carriers are identified by their Kentucky-specific Motor Carrier (MC) number, which is assigned by the FMCSA. With each Kentucky motor carrier comes an authority that allows for interstate travel across the nation's highways and roads. Obtaining one of these authorities requires careful compliance with Kentucky and federal regulations so as to ensure safety standards are met. Kentucky motor carriers may also need to obtain additional federal disciplines, such as broker or freight forwarder authority, depending on their type of operations. Since Kentucky has a strong reputation in commercial trucking, having the appropriate Federal MC authority gives Kentucky motor carriers all they need to hit the road and succeed.

BOC-3 Filing

Kentucky businesses that engage in interstate commercial trucking must complete a federal filing called a BOC-3. All commercial trucking businesses, from small owner-operators to larger trucking fleets, must have an up-to-date and active BOC-3 on file in order to operate in interstate commerce. By law, Kentucky commercial truckers need to make sure their BOC-3 information is updated at least once every year.

UCR Filing

Kentucky is one of the several states that requires commercial trucking companies to have a Unified Carrier Registration (UCR) filing. UCR is an agreement between Kentucky and other US states, Canadian Provinces, and Mexican States that enables motor carriers, brokers, freight forwarders, and leasing companies to pay their license fees in a single location. In Kentucky, UCR filings are necessary for all fleet carriers operating in or through Kentucky as part of interstate commerce or intrastate commerce. UCR has helped simplify the process. Operators no longer need to register with each individual state they travel through which then helps them both save time and money.

2290 HVUT

The 2290 Heavy Vehicle Use Tax (HVUT), also referred to by Kentucky residents as the Kentucky Highway Use Tax, varies from state to state. This tax applies to commercial trucks over a certain weight and certain trailers, and was enacted by the IRS for those operating in Kentucky and who use these vehicles on public highways. The HVUT must be paid annually and based on taxable gross vehicle weights. The purpose of this tax is to ensure that commercial trucking companies are contributing their fair share towards the maintenance of Kentucky's roads and transportation infrastructure. Failure to comply with Kentucky's 2290 Heavy Vehicle Use Tax may result in significant fees or other penalties.
We Can Help with Your Permits
Obtain the Right Permits for Your Needs
If you're a commercial truck driver in Kentucky, TIS Trucking Services can assist you with all your trucking needs. From filing permits and securing registrations to obtaining insurance, we provide comprehensive solutions to keep your business running smoothly. Some of the major cities in Kentucky where we offer our services include Louisville, Lexington, Bowling Green, Owensboro, and Covington.
At TIS, we understand the importance of having all your documentation in proper order. Our knowledgeable and supportive team will guide you every step of the way, ensuring that you have everything you need to operate legally and efficiently. We make the process swift and competent so that you can focus on your core business. If you have any questions or concerns, don't hesitate to reach out to us. We're always available to assist you.
Get Help With Your Insurance Requirements
In addition to our trucking permit services, our parent company, The Insurance Store, provides comprehensive insurance solutions for your commercial trucks, personal vehicles, home, and business. We offer a diverse range of options, enabling you to find the perfect coverage to meet your specific needs. Our team of experts is committed to finding you the best insurance coverage that fits your requirements and budget.
Truck Permit Services Available in All States
At TIS, we believe in safeguarding what's important to you. Trust us to help you find the right insurance coverage that gives you peace of mind. We provide our trucking permit services not only in Kentucky but also in neighboring states such as Indiana, Ohio, Tennessee, Virginia, and West Virginia. Contact us today to learn more about how we can assist you with your trucking and insurance needs.
---
Get Your KY Trucking Permits
---
Here is what Our Happy Customers have to say
---
Best place to shop for your insurance and permits. TIS provides great customer service. If you need any insurance or permits TIS is the place to go. Shalyn is very helpful, she is in the permits department, and I cannot express how amazing she is! She does everything in her power to assist you in any way possible. Very professional and understanding. Will definitely shop here again!

Romeo Fuentes
---
I just wanted to give a great acknowledgment to Lindsey Santos and Rita Huerta. I wasn't too knowledgeable on what I needed to do to get my truck up and going. However between these two they got everything going with not a hassle. They got me a great insurance quote and also did all the paperwork to get my permits in order and up-to-date. They are definitely a one stop shop because what one can't do the other one care. I am very appreciative I would recommend these two generous women to anyone.

D. Edwards
---
You're the best!!! I can't believe how fast I received all the permits. Thank you for always staying in touch through this whole process. 1000 thank you's!!!

Audrey A.