---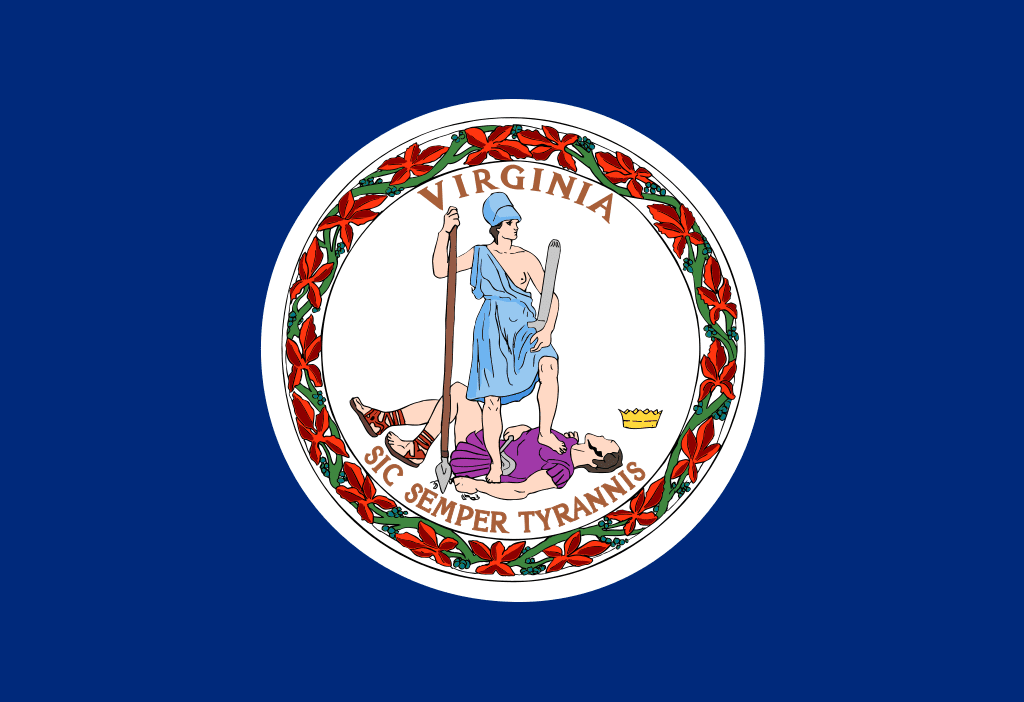 ---
---
Permits for Commercial Trucking in Virginia
At TIS Trucking Services, we understand that obtaining Virginia commercial trucking permits and filings can be a daunting and lengthy task. Nevertheless, it is crucial to follow state and federal regulations to operate your business legally. But don't worry, we're here to assist you. Our team will work with you to ensure that all the necessary documentation is filed, allowing you to concentrate on running your business. TIS Trucking Services can assist you throughout the process to ensure that everything is submitted accurately and within the required timeframe.
What Permits Are Required for Virginia?
---
DOT Number

Virginia commercial trucking companies will need to register for a US Department of Transportation number, more commonly referred to as a DOT number. This registration process is required in Virginia and applies to all motor carriers within the state that are engaged in interstate commerce. Beyond Virginia, this process ensures the safety of the commercial trucking industry across the United States by providing a means for regulating commercial vehicles; it also serves as an identification tool for any enforcement agency or research party who wishes to review data on Virginia's commercial trucking operators or vehicles. Ultimately, obtaining a Virginia DOT number can help Virginia's commercial trucking companies comply with federal regulations and remain successful within their industry.

Federal MC Authority

Virginia's commercial trucking industry is under the purview of the Federal Motor Carrier Safety Administration (FMCSA), which requires motor carriers to be issued a valid MC number. This federal government certification demonstrates that Virginia interstate motor carriers meet FMCSA safety, insurance, and other standards to operate in Virginia and beyond. Requiring this MC number helps ensure Virginia residents have safe and reliable transportation services across the state, while keeping Virginia's roads safe for everyone using them. With this in mind, Virginia motor carriers can apply for their MC number with the FMCSA through an easy-to-follow process for basic authority or additional endorsements depending on their service needs.

BOC-3 Filing

Virginia is one of many states that require certain commercial trucking companies to complete a special federal filing known as a BOC-3. This filing is designed to ensure that financial accountability exists for these trucking companies and their drivers, in the event of an accident or other incident. A BOC-3 filing must be completed by a Virginia company in order for it to attain operational authority from the Federal Motor Carrier Safety Administration. Without this filing, Virginia commercial trucking companies won't have the ability to transport items across state lines. That's why making sure all Virginia commercial trucking companies have fulfilled their BOC-3 filing requirements is so important.

UCR Filing

Virginia's Unified Carrier Registration (UCR) filing system enables Virginia-based commercial trucking fleets, along with many other interstate businesses, to easily meet all US Department of Transportation requirements for motor carrier and municipality operations. The process allows Virginia fleets to register their vehicles quickly and efficiently, attaining a single identification number that is good throughout the United States. Whether you own a single vehicle or an entire fleet of commercial trucks, Virginia's unified carrier registration filing system can simplify your paperwork load and help ensure that you are in compliance with current regulations.

2290 HVUT

Virginia truckers who participate in commercial trucking must pay the 2290 Heavy Vehicle Use Tax, or HVUT. This tax is administered by the Internal Revenue Service (IRS) and applies to several Virginia vehicles that are used for business purposes, such as transporting goods from Virginia to another state. The tax rate varies from vehicle to vehicle and is based on the gross weight of the vehicle. When the Virginia business registers their Virginia-based trucks, they must file Form 2290 with the IRS and pay their 2290 heavy vehicle use tax annually. This annual tax helps ensure Virginia truckers support Virginia infrastructure while also contributing to federal programs nationwide.
We Can Help with Your Permits
Obtain the Right Permits for Your Needs
At TIS Trucking Services, we offer a wide range of services to meet all your Virginia commercial trucking needs. We understand that managing your paperwork can be a daunting task, and we are here to help you at every step of the way.
Our friendly and knowledgeable staff is always available to assist you in determining the specific services you need. Whether you require help with filing for permits, securing registration, or obtaining insurance, we have you covered. We understand the importance of having all your paperwork in order and strive to make the process as seamless as possible for you.
If you have any questions or concerns, we are always here to help. Don't wait any longer; contact us today to take advantage of our reliable, efficient, and comprehensive Virginia commercial trucking services.
Get Help with Your Insurance Requirements
At The Insurance Store, our services extend beyond commercial trucking and include insurance solutions for personal vehicles, homes, and businesses. We understand the significance of having the right insurance coverage to protect your assets and provide you with peace of mind. Our extensive selection of options allows you to find the perfect insurance policy tailored to your specific needs. Our team at TIS is committed to helping you secure the best coverage at competitive rates. Trust us to safeguard what matters most to you.
Truck Permit Services Available in All States
We not only offer our expert trucking permit services for Virginia but also to the surrounding states of Kentucky, West Virginia, Maryland, Tennessee, and North Carolina.  We are a one-stop solution for all your trucking needs. Let's talk today about how we can help you with your permit needs.
---
Get Your VA Trucking Permits
---
Here is what Our Happy Customers have to say
---
So glad that Shalyn was able to help me and my company with our permits, she was very easy to work with and helped me every step of the way.

Clarissa Nelson
---
Everyone at TIS were very helpful on all my situations as far as truck insurance and changing my permits to my LLC. Shalyn, Lindsey Ann and Rita all have helped me in the past and never had any problems THANK YOU

LARRY COURVILLE
---
I got to talk to Shalyn Nelson. She was very helpful and professional. She answered every question that I had about motor carriers, DOT, CA permit, insurance, MC, etc. I ran into few problems that I had no idea on how to resolve. Shalyn came to the rescue and was able to sort everything out. Very quick with getting back to me. Would highly recommend her.

Pardeep Singh