North Dakota Truck Permits
---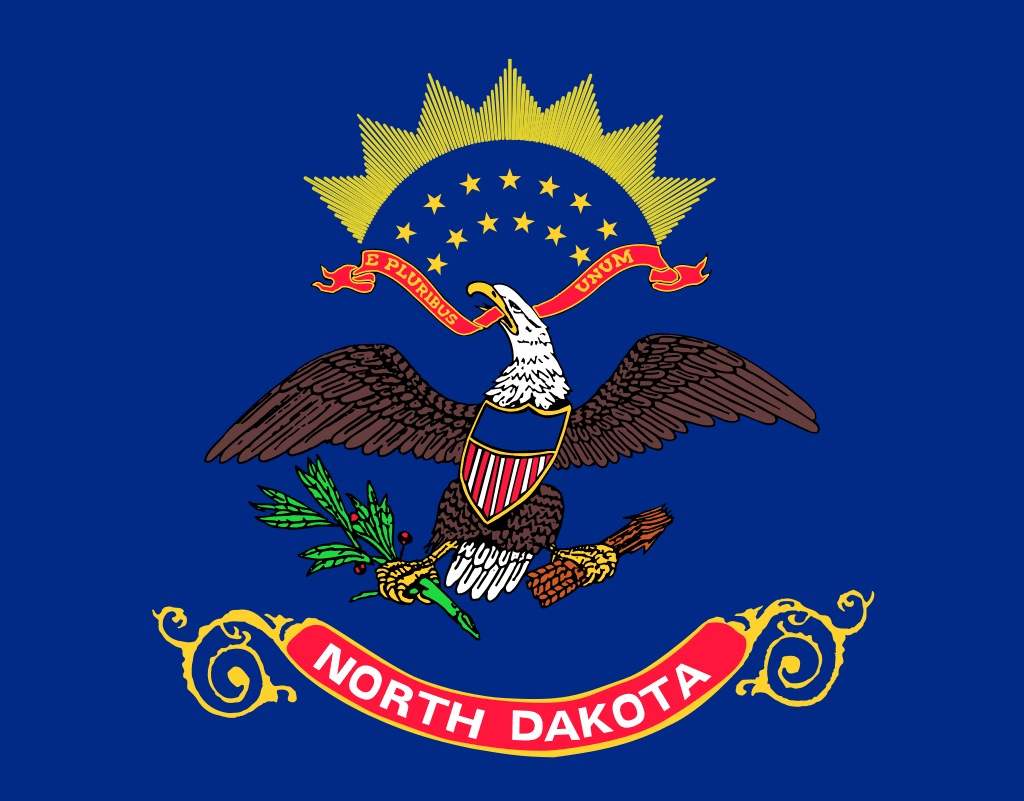 ---
---
Permits for Commercial Trucking in North Dakota
TIS Trucking Services recognizes that acquiring commercial trucking permits and filing them in North Dakota can be a perplexing and time-consuming task. Nevertheless, it is a prerequisite to operate your business in accordance with state and federal regulations. That's where we come in – TIS Trucking Services is dedicated to supporting you through this intricate process. We'll collaborate with you to ensure that all the required paperwork is accurately filed, allowing you to focus on the essential aspects of your business. TIS Trucking Services can facilitate this process, ensuring that all submissions are correctly and promptly submitted, without any added hassle.
---
An Overview of North Dakota Trucking Permits
---
North Dakota offers several different types of permits depending on your needs including single trip permits, seasonal or annual permits and multiple-trip permits. Single trip permits allow drivers to transport loads weighing more than 80,000 pounds or with an overall width greater than 8'6″ over any public highway within the state for one trip only. Seasonal or annual permits are available to drivers who regularly haul loads into and out of North Dakota on multiple occasions throughout the year and allow for unlimited trips within the permitted time frame. Finally, multiple-trip permits are good for 30 days from issuance and allow for unlimited trips within that period as long as each individual load does not exceed 80,000 pounds.
When driving with a permit in North Dakota, there are several restrictions that must be adhered to for safety purposes including specific axle weight restrictions and speed limits depending on type of permit obtained. Furthermore, trucks may not be operated between sunset and sunrise unless they have special authorization from the state highway department or local law enforcement officer. There is also no parking allowed along limited access highways except where specifically authorized by posted signs or other legal means. Any violation of these regulations could result in fines or other penalties up to revocation of your permit privileges.
What Permits Are Required for North Dakota?
---
DOT Number

North Dakota commercial trucking requires a DOT number to operate. This number is obtained from the North Dakota Department of Transportation, and it is what allows commercial trucking companies in North Dakota to transport goods across state lines and register vehicles that weigh over 10,000 pounds. The North Dakota Department of Transportation must be contacted in order to begin the process of obtaining a DOT number for North Dakota commercial trucking businesses. Drivers should also familiarize themselves with North Dakota's commercial motor carrier laws, which may differ from other states. Getting a DOT number has many advantages for North Dakota commercial truckers, such as helping to ensure that all cargo being hauled is properly documented and insured throughout its journey.

Federal MC Authority

North Dakota is a state that attracts motor carriers who transport goods over the state's highways. North Dakota requires motor carriers to obtain a North Dakota Motor Carrier (MC) number prior to engaging in commercial trucking within the state. North Dakota enforces this rule and other safety regulations with help from the Federal Motor Carrier Safety Administration (FMCSA). North Dakota MC numbers allow FMCSA to keep track of North Dakota motor carriers, ensuring they are up-to-date with state and federal standards. These figures are used to issue state and federal commercial trucking authority, allowing motor carriers from North Dakota to operate safely and securely across North America.

BOC-3 Filing

North Dakota requires commercial trucking companies that are operating intrastate or interstate to follow federal filing requirements. One of these requirements requires the filing of a BOC-3, also known as Designation of Process Agent. This document outlines the federal government's choice of legal agent who will accept official documents and court proceedings on behalf of North Dakota commercial trucking companies. The North Dakota Public Service Commission encourages all commercial truckers in North Dakota to file the BOC-3 form where applicable to ensure an easy and smooth transportation process.

UCR Filing

A unified carrier registration UCR filing is a North Dakota program that was created to unify and simplify commercial trucking fleet compliance with their state registration requirements. The UCR filing allows business owners who have trucks that travel interstate within North American to register them one time and pay fees associated with the activity. It pays for itself quickly due to cost savings, since the registered individual wouldn't be obligated to pay additional fees for activities related to moving fleets through different states. Essentially, it streamlines the entire process of registering a fleet of trucks in North America. As an added bonus, North Dakota offers discounts and rebates on a filer's personal taxes when transactions are completed with UCR filing.

2290 HVUT

A 2290 Heavy Vehicle Use Tax is a North Dakota-specific tax that commercial trucking companies must pay to the IRS annually. This tax applies to certain vehicles that meet certain weight qualifications — typically those with a gross taxable weight of more than 55,000 pounds. In North Dakota, these taxes are formally known as 2290 HVUTs and are used as revenue to help finance road maintenance and other related transportation issues in the state of North Dakota. Completing this tax is mandatory for commercial trucking companies, so it's important to understand the requirements.
We Can Help with Your Permits
Obtain the Right Permits for Your Needs
At TIS Trucking Services, we offer a comprehensive range of services to fulfill your commercial trucking needs in North Dakota. Our team can assist you in filing for your permit, securing your registration, and obtaining your insurance. We understand the significance of having all of your paperwork in order, and we will do everything in our power to expedite the process make it as quick and efficient as possible.
If you're unsure where to begin, our friendly and knowledgeable staff can guide you in figuring out what needs to be done. We will go through the process with you, so you can be assured that everything is taken care of. If you have any questions along the way, we are always happy to provide you with answers.
Let's get started! Contact us today to get started on of all your North Dakota commercial trucking needs.
Get Help with Your Insurance Requirements
The Insurance Store, our parent company, is also available to assist with your insurance needs for your commercial trucks, personal vehicles, home, and business. We offer a diverse range of options, so you can obtain the perfect insurance coverage to suit your specific requirements. Regardless of the type of insurance you need, we can assist you in finding the best coverage at competitive prices. Let our team at TIS protect what matters to you.
Truck Permit Services Available in All States
TIS Trucking Services is dedicated to delivering great trucking permit solutions to not just North Dakota, but in nearby states such as Montana, Wyoming, South Dakota, and Minnesota. Allow us to streamline the process and ensure that you remain compliant with all state regulations. Reach out to us today!
---
Get Your ND Trucking Permits
---
Here is what Our Happy Customers have to say
---
Quick and easy process with the insurance store and the agent Kelli she was awesome and got my company insured quickly.

Leonel Garcia
---
Oona Joseph is the best at what she does. I was having some setbacks and difficulties with previous account managers, but Oona is like an angel from the sky. She goes above and beyond to take care of her customers. She's very friendly, positive and fantastic communication skills. She took a lot of stress off my shoulders and I'm truly grateful. Thank you so much again Oona!

Julio Sanchez
---
Gayle Fogler provided excellent, expedited, and genuine service. Her attention to details on my insurance needs were second to none. We will continue to build a strong relationship in the future. Thank you Gayle!

Crispin Griffith