---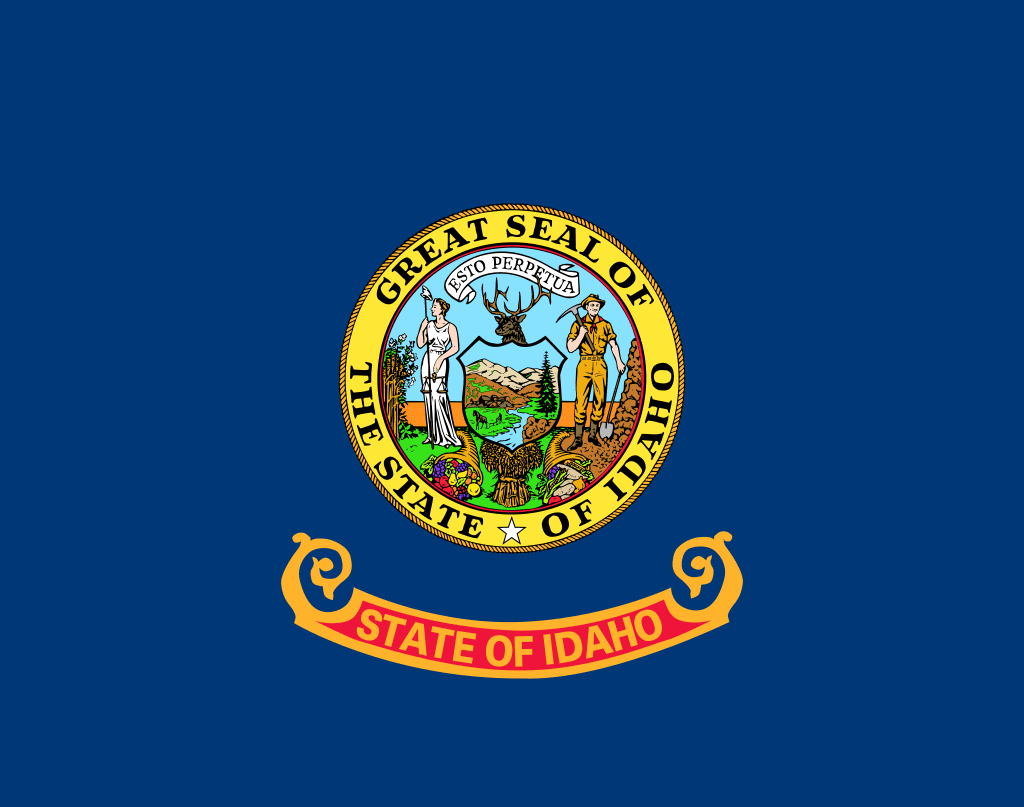 ---
---
Permits for Commercial Trucking in Idaho
At TIS Trucking Services, we understand the complexities and demands of obtaining the necessary permits and documentation for your commercial trucking operations in Idaho. Nevertheless, this crucial step is vital to ensuring that your business is in compliance with both state and federal regulations. That's why we offer our support, guiding you every step of the way to guarantee a seamless experience.
Acquiring Idaho commercial trucking permits and documentation starts with gathering the necessary documents, including your corporation documents, proof of insurance, and truck registration. Our team at TIS Trucking Services will assist you in this phase, ensuring that all required paperwork is in order and ready for submission. With our help, you can focus on growing your business while we take care of the rest.
What Permits Are Required for Idaho?
---
DOT Number

Idaho commercial trucking operations require a DOT number in order to stay compliant with Idaho transportation laws and regulations. This number is issued by the Idaho Department of Transportation and it serves as a unique identifier for each Idaho-based trucking business. Not only does it identify the commercial vehicle operator, but it also allows the Idaho DOT to track safety records, medical certifications, and vehicle registration information. Having an up-to-date DOT number is critical for Idaho truckers to stay legally compliant and safe on Idaho roads.

Federal MC Authority

Idaho businesses in the motor carrier industry should consider the importance of obtaining their federal MC number from the Federal Motor Carrier Safety Administration (FMCSA). The FMCSA grants Idaho business owners commercial trucking authority to operate on Idaho highways and around the country. This federally issued code is a series of numbers that indicates a business has met all legal requirements necessary to carry out interstate transporting activities. In other words, Idaho businesses with an MC Number will be allowed to participate in commercial trucking operations outside Idaho. It is an essential part of being an active member in the national motor carrier industry.

BOC-3 Filing

Idaho operators of commercial trucking outfits now have access to an important federal filing known as a BOC-3. This document, which is necessary in order for Idaho companies to do interstate transport, simplifies the permitting process for Idaho's commercial trucking concerns hoping to expand their businesses across state lines. Idaho operators will obtaining a BOC-3 filing in order to remain compliant with federal regulation for cross-state commercial transport. It's quick and easy, and offers Idaho business owners an important tool for expanding their customer base beyond Idaho borders.

UCR Filing

Idaho's unified carrier registration (UCR) filing is an important aspect of commercial trucking. UCR ensures compliance with Idaho regulations by having fleet operators register with Idaho. This convenient registration provides a single threshold where fleets can access all the required state registrations and reporting quickly, efficiently and in one fell swoop. Businesses can save time and money as Idaho's unified license streamlines the management of a company's commercial vehicle fleet requirements. With Idaho's UCR filing system, operators don't have to learn or manage separate licensing laws in multiple states, instead they can satisfy Idaho state requirements through a single point of contact.

2290 HVUT

Idaho businesses that are involved with commercial trucking, big rigs and other heavy vehicles should all be aware of the IRS 2290 Heavy Vehicle Use Tax that they are required to file annually. Shortened to 2290 HVUT, this tax is a way for Idaho businesses to report the miles their heavy vehicles have put on and pay taxes relating to the miles driven. These funds are then used by Idaho's road maintenance services for repairs, upkeep and other highway related costs. All Idaho companies with taxable heavy highway motor vehicles need to submit Form 2290 annually—in compliance with Idaho State Road use regulations.
We Can Help with Your Permits
Obtain the Right Permits for Your Needs
TIS Trucking Services can help commercial truck drivers and those in the commercial transportation industry in Idaho obtain the right permits for their needs. Our comprehensive solutions cover everything from filing for permits and securing registrations to obtaining insurance. We understand the significance of having all your documentation in proper order and strive to accomplish this task swiftly and competently. Some of the major cities in Idaho where we offer our services include Boise, Nampa, Meridian, Idaho Falls, and Pocatello.
If you're uncertain about the procedures, our knowledgeable and supportive team will guide you every step of the way. We'll take you through the process methodically so that you can focus on your core business. If you have any queries or concerns, we're always available to assist you. Contact us today, and let us attend to all your commercial trucking needs in Idaho.
Get Help With Your Insurance Requirements
At TIS, we also believe in safeguarding what's important to you. Our parent company, The Insurance Store, provides comprehensive insurance solutions for your commercial trucks, personal vehicles, home, and business. We offer a diverse range of options, enabling you to find the perfect coverage to meet your specific needs. Our team of experts is committed to finding you the best insurance coverage that fits your requirements and budget.
Truck Permit Services Available in All States
We provide our trucking permit services not only in Idaho but also in neighboring states such as Montana, Oregon, Washington, Utah, and Nevada. If you need these services, get in touch with our team today to find out more! Trust TIS Trucking Services to help you with your trucking and insurance needs in Idaho.
---
Get Your ID Trucking Permits
---
Here is what Our Happy Customers have to say
---
The Insurance Store is a wonderful one stop shop. I've gotten great, reasonable quotes and all of my million questions answered. Lindsay is always so helpful and sweet with all of my requests. Thank you!

Kayla Zavala
---
One of the best an knowledgeable guys I had a pleasure working with, Andrew made it possible everything he promised made it happen with a very good quote saved me an my company a lot of money for the year thank you

Helen Sobalvarro
---
All of the staff here are professional, and a pleasure to do business with. Lindsay did a great job getting me terrific rates for my small trucking company. Thank you, Lindsay.

dustin smith