---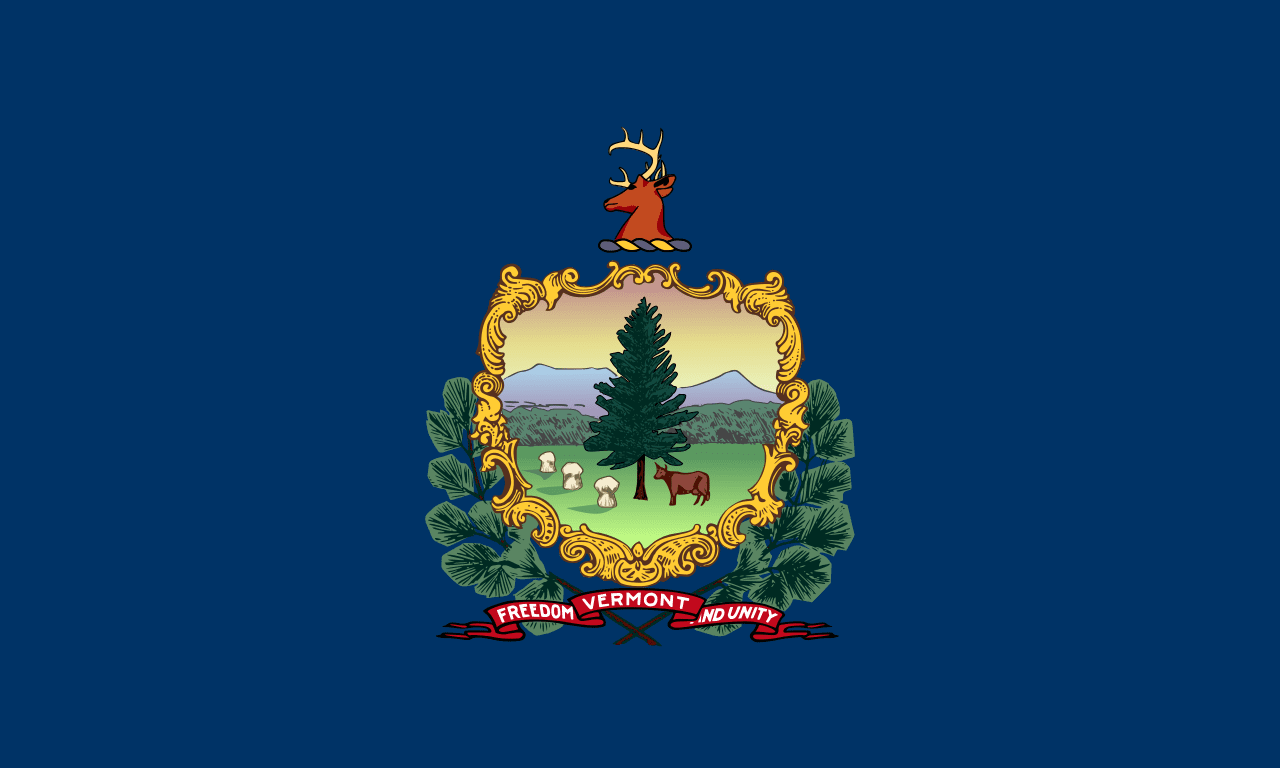 ---
---
Permits for Commercial Trucking in Vermont
Here at TIS Trucking Services, we understand that obtaining Vermont commercial trucking permits and filings can be a challenging and time-consuming task. However, it's a crucial step to ensure that your business complies with state and federal regulations. Don't worry; we're here to assist you. Our team will collaborate with you to ensure that all necessary paperwork is completed correctly and promptly, allowing you to concentrate on operating your business. With TIS Trucking Services, you can have peace of mind that everything is filed appropriately and on time.
---
An Overview of Vermont Trucking Permits
---
Trucks operating within the state of Vermont are subject to certain permit requirements depending on their size and weight. These permits are designed to protect roads and bridges from damage caused by heavy vehicles. For example, if you plan on driving a vehicle with an overall gross weight or registered gross weight that exceeds 80,000 pounds, you will need a special permit issued by the Vermont Agency of Transportation (VTrans). This applies whether you are operating within one county or crossing multiple counties/states.
Also, if your vehicle is over 13 feet 6 inches high, or is more than 8 feet 6 inches wide, or if your trailer has an axle length between 45-60 feet long, then you may also need a special permit from VTrans. Additionally, if your vehicle is more than 26 feet long and 45-60 feet long in total length including all trailers then again, you will require a special permit from VTrans. It's important to note that these regulations can change at any time so you will always want to make sure that you are up to date.
Vermont also requires trip permits for any vehicles travelling through the state who are not registered in Vermont and do not have valid registration from another jurisdiction. This applies even if only travelling through one county as opposed to multiple counties/states. In order to obtain this type of permit, you will need proof of insurance and registration along with other supporting documents as required by VTrans. Depending on where your truck is registered there may be additional restrictions or requirements so it's best to look into that ahead of time as well.
What Permits Are Required for Vermont?
---
DOT Number

Vermont requires commercial trucking operators to obtain a DOT number, which stands for Department of Transportation. This ensures strict compliance with Vermont's regulations on the number of hours drivers can stay on the road and prohibits any involvement in unsafe operations that could put drivers, passengers, and pedestrians in danger. The DOT number issued by Vermont is a unique number assigned to commercial trucks registered in the state, and failure to adhere to Vermont's regulations regarding commercial trucking will lead to significant fines and other penalties. As such, obtaining a DOT number is an important first step for any business interested in engaging in commercial trucking operations in Vermont.

Federal MC Authority

Vermont is well known for its idyllic countryside, but commercial trucking also plays an important economic role in the state. Vermont's regulations require that each motor carrier operating within the state must first obtain a Vermont Motor Carrier (MC) number from the Federal Motor Carrier Safety Administration (FMCSA). These authority numbers are uniquely assigned to carriers based on the type of hauling being done or the route of operations being used. Vermont's regulations assure that only those motor carriers authorized by FMCSA have interstate permission to operate commercial trucks and have full access to Vermont highways and bridges. Obtaining and maintaining a Vermont MC number is an essential part of commercial trucking in Vermont.

BOC-3 Filing

Vermont requires a BOC-3 filing for commercial trucking, known as a federal motor carrier registration. This is an important filing used to gain access to Vermont highways, roads, and bridges. It is vital for Vermont commercial truck drivers to obtain this filing in order to protect them from liability in the event of any conflict or accidents that may occur while they are on the road. The BOC-3 filing is essential for any company operating commercial vehicles within Vermont's borders. Companies who don't have the required permissions may face fines or other penalties if they are caught violating federal rules and regulations. As such, it's critical that Vermont commercial trucking operators make sure their BOC-3 filing is up to date and properly completed in order to stay compliant with federal laws and regulations.

UCR Filing

Vermont and other states have put into place the Unified Carrier Registration (UCR) filing for commercial trucking companies to make sure that proper registrations, fees, and usage season permits are all up to date. The UCR is basically a yearly agreement of all the participating states in order to convince interstate commercial truckers, fleets, and even certain intrastate companies to do as much paperwork as physically possible. Vermont aims to update its list annually, adding or subtracting any motor carriers who do or don't meet the required standards while helping Vermont businesses remain competitive on a global scale. All modern fleet owners realize how critical it is to register their business correctly so they can quickly move goods and services across Vermont state lines in an efficient manner legally and safely.

2290 HVUT

Vermont businesses engaged in commercial trucking must pay the 2290 Heavy Vehicle Use Tax (HVUT) to the IRS. This tax applies to vehicles with a gross taxable weight of 55,000 pounds or more used on public highways during the taxable year. Examples of such vehicles include large tractors and trailers, haulers and transporters, and delivery trucks. Once the HVUT is paid annually, Vermont businesses can then receive their vehicle's registration and they are allowed to legally operate on public roads. The federal government collects the 2290 HVUT in order to maintain US infrastructure that heavy vehicles use everyday.
We Can Help with Your Permits
Obtain the Right Permits for Your Needs
At TIS Trucking Services, we offer a variety of services that can assist with your Vermont commercial trucking requirements. From filing permits, securing registrations to obtaining insurance, we have you covered. We understand the significance of having all the necessary documentation in order and will ensure that it is processed efficiently and quickly.
If you are unsure of where to start, our friendly and knowledgeable staff will guide you through the entire process, eliminating any concerns. We will provide step-by-step instructions so that you can concentrate on your business. Additionally, if you have any questions or doubts along the way, we are always available to assist you.
Contact us today and let us help you take care of all your Vermont commercial trucking needs.
Get Help with Your Insurance Requirements
Our parent company, The Insurance Store, provides comprehensive insurance solutions to meet your specific needs. Whether you require coverage for your commercial truck, personal vehicle, home, or business, we have a broad selection of options available. Our team can help you find the most suitable coverage at competitive rates. Let us take care of your insurance needs and protect what matters most to you. Contact TIS today.
Truck Permit Services Available in All States
TIS Trucking Services is committed to providing its exceptional trucking permit services to Vermont and the surrounding states of New York, Maine, New Hampshire, Connecticut, and Massachusetts. Give us the chance to simplify the process and help you to be compliant with all regulations needed. Let's talk today!
---
Get Your VT Trucking Permits
---
Here is what Our Happy Customers have to say
---
Rita Lynn over in Permits department was very helpful and took care of business. Thanks Rita!!!

Charles Evans
---
Spoke with Rita regarding all permits, she answered all my questions and made the process easy.

Jose Morales
---
Rita has been extremely helpful and supportive through the process of my motor carrier permit. I would recommend her to any of my friends. Thank you Rita!

Rene J.