---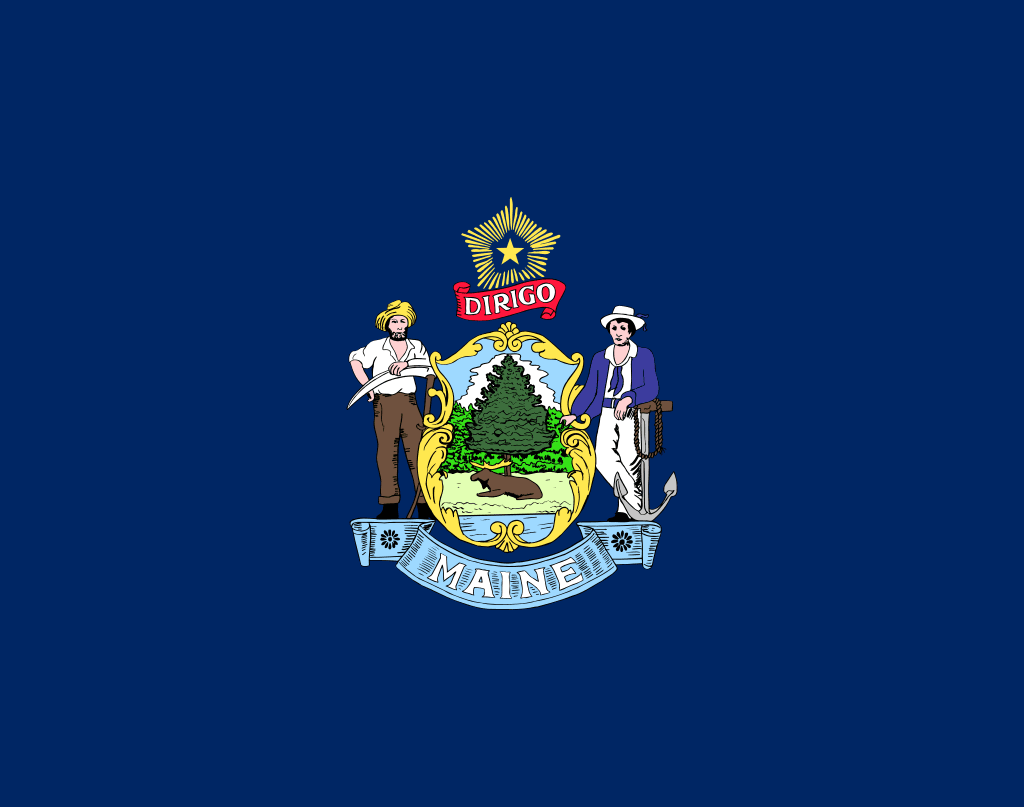 ---
---
Permits for Commercial Trucking in Maine
We understand that obtaining the necessary commercial trucking permits and filings in Maine can be a daunting and time-consuming task. However, it is crucial to follow state and federal regulations to ensure the smooth operation of your business. We, at TIS Trucking Services, are here to offer our assistance. Our team will collaborate with you to ensure that all the essential paperwork is completed accurately and in a timely manner, allowing you to concentrate on managing your company. TIS Trucking Services will guide you through the process to ensure that all necessary documents are submitted promptly and correctly.
What Permits Are Required for Maine?
---
DOT Number

Maine requires commercial trucking companies to obtain their own unique DOT number from the Federal Motor Carrier Safety Administration. These numbers are assigned to each individual business after verifying their identity and information, including proof of authority granted by FMCSA – Federal Motor Carrier Safety Administration. The DOT number is a way for Maine to make sure that commercial truckers hold valid insurance and comply with all Maine-based safety regulations as well as federal standards within the Trucking industry. If they do not abide by these requirements, their DOT number will be revoked, thus causing a disruption in their business operations.

Federal MC Authority

Maine is home to a vibrant commercial trucking industry, supported by its state regulations and the Federal Motor Carrier Safety Administration (FMCSA). Motor carriers looking to do business in Maine must obtain a Maine Motor Carrier (MC) number before they can begin operating. This number is proof of Maine commercial trucking authority and allows motor carriers to be subject to Maine laws and FMCSA regulations Nationwide. In Maine, motor carriers must comply with both state and federal laws which are enforced by the Maine Department of Transportation's Bureau of Motor Vehicles. Failure to abide by Maine's MC laws can result in warnings, civil penalties or even revoked authority. Motor carriers seeking Maine MC numbers should plan on budgeting plenty of time for paperwork and research so they can get started with their commercial trucking operations quickly and safely.

BOC-3 Filing

Maine requires commercial trucking companies to file a BOC-3 filing with the Federal Motor Carrier Safety Administration in order to operate a commercial motor vehicle within Maine's territory. A BOC-3 is an official name for a form known as the "Designation of Agents" where Maine commercial truckers must provide names and addresses of process agents located in Maine. The result is that Maine truckers are guaranteed the protection and benefits of federal regulations applied to operations throughout Maine. Filing this form is one way Maine shows its commitment to ensuring that commercial trucking companies meet certain standards for safety and operation when working in Maine.

UCR Filing

Maine is part of the Unified Carrier Registration (UCR) agreement, an initiative designed to regulate commercial trucking and protect Maine's roads from the wear and tear caused by large fleets. UCR filings are required annually for all Maine-based carriers operating commercially and engaged in interstate travel. Not only does it allow Maine to collect fees for regulatory purposes, but it also provides Maine with important data that can help inform policy decisions regarding highway safety. By providing information on the number of carriers, total fleet size, contact information, and even estimated travel time through populated areas. Maine is taking measures to ensure its citizens remain safe behind the wheel.

2290 HVUT

Maine considers the 2290 Heavy Vehicle Use Tax (HVUT) as an essential to ensuring that business owners in Maine remain compliant with IRS regulations. The 2290 HVUT applies to any vehicle weighing over 55,000 pounds, such as large commercial trucks. This annual federal excise tax applies regardless of whether a vehicle will be used solely within Maine or shipped out of state; any commercial Maine trucker that operates vehicles must register for this tax and make payments at the given due dates each year. Maine businesses must take the 2290 HVUT into consideration when operating commercial vehicles — it's a crucial part of remaining in good standing with IRS regulations.
We Can Help with Your Permits
Obtain the Right Permits for Your Needs
If you're in the commercial trucking business and need to obtain permits, TIS Trucking Services can help. Our comprehensive services cover the entire permit acquisition process, including securing registrations and insurance, so you can focus on running your business. Some of the cities we serve in Maine include Portland, Augusta, and Bangor.
We understand the importance of having all your documentation in order, and we strive to accomplish this task swiftly and competently. If you're unsure about the procedures, our supportive and knowledgeable team will guide you every step of the way. We'll take you through the process methodically so that you can focus on your core business. If you have any queries or concerns, we're always available to assist you. Contact us today and let us attend to all your commercial trucking needs in Maine.
Get Help With Your Insurance Requirements
In addition to our permit services, our parent company, The Insurance Store, provides comprehensive insurance solutions for your commercial trucks, personal vehicles, home, and business. We offer a diverse range of options, enabling you to find the perfect coverage to meet your specific needs and budget.
At TIS, we believe in safeguarding what's important to you. Trust us to help you find the right insurance coverage that gives you peace of mind. Get in touch with us today to learn more about our insurance options.
Truck Permit Services Available in All States
If you need permit services in neighboring states, such as New Hampshire, Vermont, Massachusetts, or Connecticut, we also provide our services there. Just get in touch with our team to find out more about the trucking permit services we offer in these areas.
---
Get Your ME Trucking Permits
---
Here is what Our Happy Customers have to say
---
Great service! Excellent customer service! Tera was very helpful with all our needs. Highly recommend.

Anhelina Hanieva
---
I would like to thank you Ms. Erin Whitney for your time and expertise you provided to me. I appreciate your excellent customer service and how you are always available to assist me in a timely manner. The Insurance Store has a great representative representing their company. We are happy with the services provided and will certainly recommend Ms. Whitney to others.

Donna Moore
---
Erin was very informative and did everything that she said going to do. I really appreciated her help along with her assistant Lara. I received my certificates within minutes really appreciate them being on the ball.

Terri Gari