Connecticut Truck Permits
---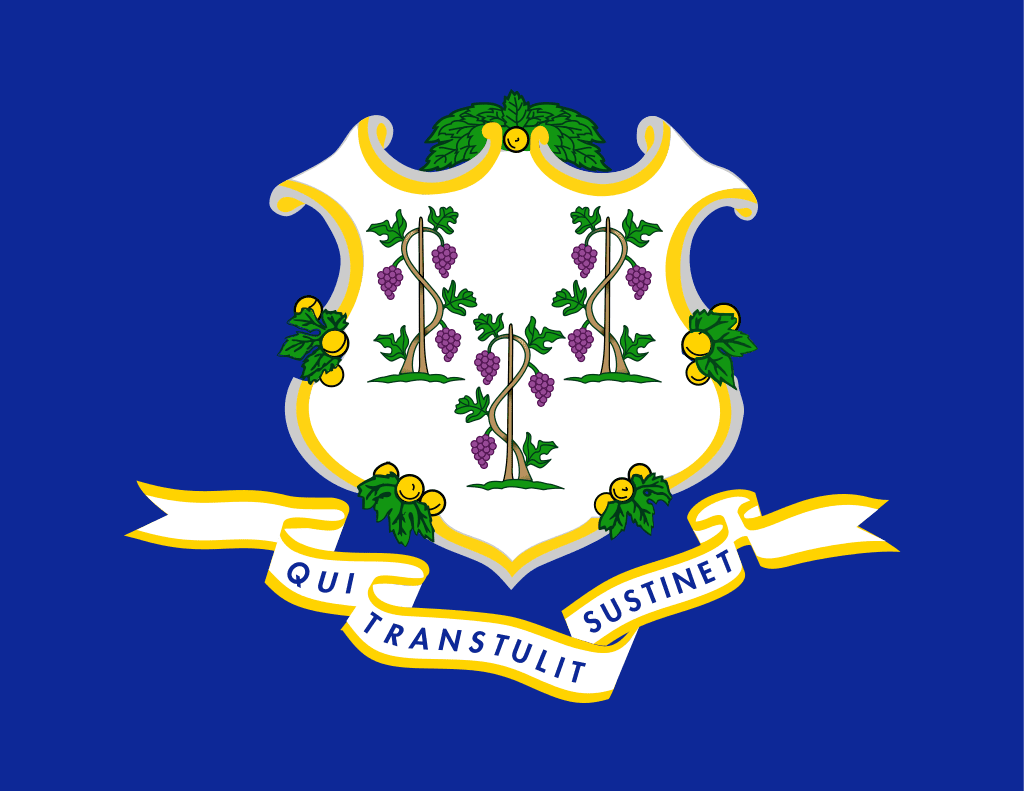 ---
---
Permits for Commercial Trucking in Connecticut
Obtaining the necessary permits and paperwork for your Connecticut commercial trucking business can be a complex and cumbersome process, but it is vital for ensuring compliance with state and federal regulations. At TIS Trucking Services, we are here to simplify this process for you, so you can focus on growing your business.
To get started, you need to gather all the required documentation, including your corporation documents, Tax ID number, and truck registration. Our team at TIS Trucking Services will help you gather all the necessary paperwork and ensure that it is submitted correctly and promptly to the relevant office. Contact us today to learn more about how we can help you simplify the permit and paperwork process.
---
An Overview of Connecticut Trucking Permits
---
Permit Requirements for Trucks in Connecticut
The state of Connecticut requires that all trucks over 26,000 lbs be registered for an annual permit. This permit must be renewed each year and is issued by the Department of Motor Vehicles (DMV). The cost of the permit depends on the size of your truck and how much it weighs. The DMV will also issue a one-time trip permit if you need to travel across state lines.
In addition to registering for a permit, all trucks must pass an inspection from a certified commercial vehicle inspector before being allowed on the roads. The inspector will check for safety issues such as lights and brakes, as well as make sure that the vehicle meets federal standards. Once the truck passes inspection, it will receive a sticker certifying its compliance with all applicable regulations.
Finally, truckers are required to carry insurance in order to operate their vehicles legally in Connecticut. This includes liability coverage for bodily injury or property damage caused by an accident involving your vehicle. It's important to purchase adequate insurance coverage so that you won't be liable if something goes wrong while on the job.
What Permits Are Required for Connecticut?
---
DOT Number

Connecticut is serious about commercial trucking laws and regulations, with DOT numbers being a requirement for any business operating on Connecticut highways. A DOT (Department of Transportation) number is a unique identifier issued to motor carriers by the Federal Motor Carrier Safety Administration. Connecticut commercial trucking companies must have a current, valid DOT number in order to operate vehicles over 10,000 pounds. Businesses must obtain their DOT from the Federal Motor Carrier Safety Administration (FMCSA) before they can begin operations. Having a valid Connecticut DOT Number ensures not only protection for the state's highways and its travelers, but also compliance when it comes to safely transporting goods within the state.

Federal MC Authority

Connecticut motor carriers need to be aware of the federal Motor Carrier (MC) Authority that requires an MC number from the Federal Motor Carrier Safety Administration (FMCSA). Applying for an MC number is the first step in getting your Connecticut commercial trucking authority, as it demonstrates compliance with regulations and FMCSA standards. A Connecticut motor carrier can apply for a USDOT identifier, which serves as a pre-cursor to the application for the MC Number and Connecticut commercial trucking authority. Once granted, Connecticut motor carriers can now engage in interstate commerce since they are officially registered with FMCSA.

BOC-3 Filing

Connecticut requires all commercial trucking companies to complete a BOC-3 filing before they can legally operate in interstate commerce. BOC-3 filings are time-sensitive and may have fees associated with them depending on the state. Completing this federal filing correctly is essential for companies that operate commercial trucking businesses in Connecticut.

UCR Filing

The Unified Carrier Registration (UCR) is a Connecticut-based federal filing system that was created in 2005 to help streamline and simplify commercial trucking registration. This system applies to any business or U.S.-based vehicle operating internationally, intrastate, or interstate. It requires all carriers to register their vehicles once a year so as to ensure proper tracking and accountability for both individual commercial drivers and the state/federal authorities regulating them. It also provides for annual audits and permits for carriers, which helps to ensure compliance with Connecticut excise tax laws and regulations. Ultimately, UCR filing helps make the trucking industry safer, by ensuring uniform regulation across all participating states and unified data collection from registered fleets.

2290 HVUT

Connecticut has a 2290 heavy vehicle use tax (HVUT) that applies to commercial trucking businesses operating a vehicle over 55,000 pounds. This tax is required by the IRS and it helps to pay for the upkeep of Connecticut roads and bridges. All businesses registered with Connecticut must file a 2290 HVUT Form by August 31st and make payments for the yearly tax. Failure to comply could result in hefty fines from the IRS. It is important for Connecticut-based commercial truckers to understand this responsibility so they can better manage their dues and stay in compliance with local state laws.
We Can Help with Your Permits
Obtain the Right Permits for Your Needs
At TIS Trucking Services, we offer a comprehensive range of services to support your Connecticut commercial trucking business. From filing permits to securing registrations and obtaining insurance, we've got you covered. Our top priority is to ensure that all your paperwork is in order, and we'll work diligently to make the process as smooth and efficient as possible.
Our experienced and friendly staff are here to guide you through every step of the process, providing answers to any questions you may have. Don't struggle through the complexities of permit and paperwork alone, let us help you take care of it all. Contact us today to learn more about our services and how we can help you succeed.
Get Help With Your Insurance Requirements
In addition to our trucking services, our parent company, The Insurance Store, can help you with all your insurance needs. Whether it's for your commercial trucks, personal vehicles, home, or business, we've got you covered. We offer a comprehensive range of insurance options, so you can find the perfect coverage to meet your unique needs. Our team of experts is here to help you find the best coverage at the most affordable prices, ensuring that you can protect what's important to you with confidence. Contact us today to learn more.
Truck Permit Services Available in All States
At TIS Trucking Services, our services are not limited to Connecticut. We also provide trucking permit services for neighboring states, including New York, Massachusetts, and Rhode Island. So, if you're in need of trucking permits and filings in any of these states, don't hesitate to reach out to our team.
---
Get Your CT Trucking Permits
---
Here is what Our Happy Customers have to say
---
Can not recommend the Team at the Insurance Store enough. Trevor and Rennae are incredibly responsive and willing to help me with my business from education to sourcing competitive rates.

Aaron S.
---
It's really nice to work with The Insurance Store Team. Special Thanks to Josina Ysasaga for always support us.

Amar Freight Inc.
---
I think I can never forget what she has done for me and my company today. Saved my company from getting down into dust. Choosing TIS team was a good decision that is what I feel today because of this customer service experience that I had today. I have had few issues with other reps in past but now I know who to get in touch with when we need the job to be done. Josina is a superstar I am unable to express everything in words. I am happy and excited moving forward now and I will recommend your services to everyone who I know in this business.

Dzire 4 Future