Rhode Island Truck Permits
---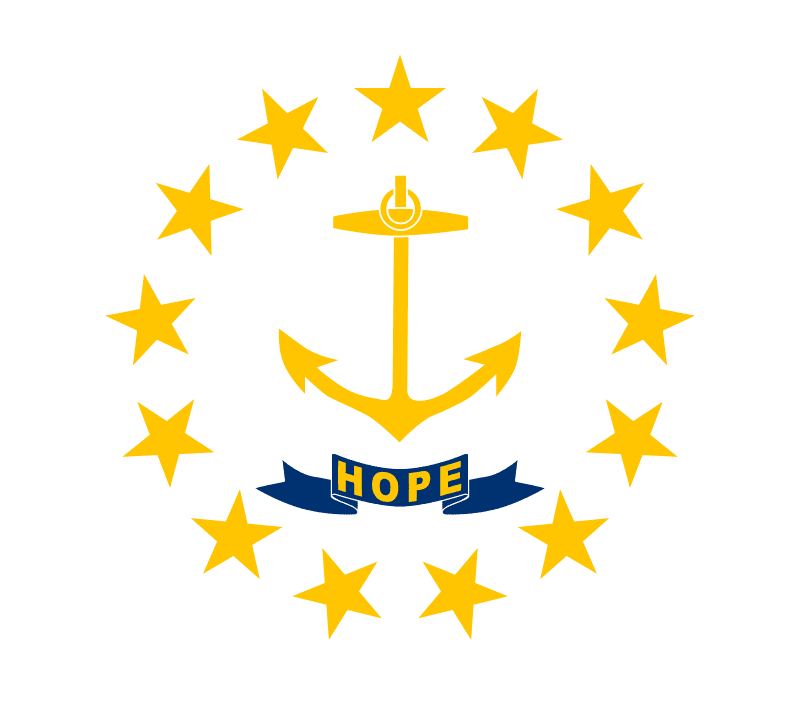 ---
---
Permits for Commercial Trucking in Rhode Island
TIS Trucking Services recognizes that obtaining your commercial trucking permits and filings in Rhode Island can be a complicated and time-consuming process. Nevertheless, it is an essential requirement to ensure that your business complies with both state and federal regulations. That's where we come in to assist you. We'll collaborate with you to ensure that all the necessary paperwork is completed, allowing you to concentrate on managing your business. TIS Trucking Services can help you streamline this process and make certain that everything is submitted correctly and promptly.
---
An Overview of Rhode Island Trucking Permits
---
If your vehicle or load exceeds the maximum weight limits set by Rhode Island law, then you must obtain a Weight Limit Exceeded permit. This permit allows you to move your load over the posted weight limits, but only on specific designated routes. The cost of this permit will vary depending on the size and weight of your vehicle and/or load.
If your vehicle or load exceeds both the width and height restrictions as well as the weight limit set by Rhode Island law, then you must obtain an Oversize/Overweight permit in addition to a Weight Limit Exceeded permit. This permit also allows you to move your load over the posted size and weight limits, but only on specific designated routes. The cost of this permit will also vary depending on the size and weight of your vehicle and/or load.
Additionally, if your cargo contains hazardous materials such as flammable liquids or explosives, then you must obtain a hazardous materials permit from RIDOT prior to transport.
What Permits Are Required for Rhode Island?
---
DOT Number

Rhode Island is known for beautiful beaches, but with so many commercial trucks transporting goods across the state, Rhode Island has taken steps to ensure safety on all major roadways. Rhode Islanders must obtain a Department of Transportation (DOT) number for commercial trucking in order to legally operate within Rhode Island. The DOT number is an important identifier that not only ensures best practices are met and monitored, but also provides verification that the commercial truck driver has proper licensing and certification. Rhode Island takes the safety of their drivers and those around them seriously, which is why the DOT number is a requirement when it comes to operating commercial trucks throughout Rhode Island.

Federal MC Authority

Rhode Island recently expanded its federal commercial trucking authority and provided motor carriers with a Rhode Island MC number. Rhode Island joined a list of states that obtain their authority from the Federal Motor Carrier Safety Administration (FMCSA). Rhode Island's safer roads are sure to benefit from the state's new motor carrier regulations and processes. Rhode Island has improved its standing in terms of commercial trucking, joining other states in achieving compliance with FMCSA procedures while providing motor carriers with an MC number. This will ensure Rhode Islanders can drive safer with commercial trucks on their roads and between Rhode Island and locations across the country.

BOC-3 Filing

A BOC-3 filing is a federal filing required for commercial trucking companies operating in Rhode Island. This filing ensures that Rhode Island is adequately notified of the trucking company's exclusive process agent in Rhode Island, who will accept legal documents on behalf of the trucking company. The filing must also include a certificate of insurance that verifies the company is carrying sufficient coverage to meet Rhode Island's minimum requirements in the event of an incident involving one of their commercial trucks. All commercial trucking companies operating within Rhode Island are required to have a current BOC-3 filing filed with Rhode Island's Motor Carrier Division.

UCR Filing

Rhode Island's Unified Carrier Registration (UCR) filing provides commercial trucking fleet owners with the ability to make a single payment for their fleet, instead of having to make separate payments for each vehicle. The UCR filing covers Rhode Island and 48 other states, saving fleet owners time and money by allowing them to pay for all of their vehicles in one registration process. Rhode Island is proud to provide this unified carrier registration service to promote efficiency within the commercial trucking industry by streamlining the registration process and provide an opportunity for cost-savings.

2290 HVUT

Rhode Island commercial trucking companies are required to pay a 2290 Heavy Vehicle Use Tax (HVUT), as mandated by the IRS. This type of tax applies to any Rhode Island based business operating a vehicle with a gross weight of 55,000 pounds or more on public highways for commerce. The 2290 HVUT is calculated by multiplying the taxable gross weight of the vehicle against the standard 2290 rate, which covers a period from July 1 to June 30. Penalties and interest can be accrued if Rhode Island businesses do not make their payments on-time. It's important for Rhode Island's commercial truckers to familiarize themselves with the requirements laid out by the IRS in order to stay compliant and avoid related fines.
We Can Help with Your Permits
Obtain the Right Permits for Your Needs
At TIS Trucking Services, we are committed to providing a comprehensive catalog of services to meet your commercial trucking requirements in Rhode Island. We understand that dealing with paperwork can be overwhelming, and that's why our team is here to support you every step of the way.
Our friendly and knowledgeable staff is always on hand to help you identify the specific services you need. We provide assistance with filing permits, securing registrations, and obtaining insurance, so you can rely on us to handle all the critical aspects of your business. We understand the importance of having your paperwork in order and strive to make the process as smooth as possible.
Our team is always available to assist you. Take advantage of our reliable Oregon commercial trucking services by contacting us today!
Get Help with Your Insurance Requirements
The Insurance Store, our parent company, is available to help with insurance needs for your commercial trucks, personal vehicles, home, and business. We offer many options to meet your specific insurance requirements. Regardless of the type of insurance you need, we can assist you in finding the best coverage at competitive prices. Let our team at TIS protect what matters to you.
Truck Permit Services Available in All States
We also offer trucking permit services for states near Rhode Island. Our services include the states of Massachusetts, Connecticut, New York, Vermont, New Hampshire, to name a few.  Make us your one-stop solution for all your trucking needs. Contact us today to learn more!
---
Get Your RI Trucking Permits
---
Here is what Our Happy Customers have to say
---
Sarika is very helpful whatever I need regarding my insurance she help without any waiting.

Amanpreet Sandhu
---
It was very good experience to work with Sarika Dhiman. She is very polite with us and also available every time when I need help, she have good experience to handle different circumstances. I'm very satisfied from her customer service.

Akshay Kumar
---
Sarika makes the things easier. Thanks for your help Sarika.

S Singh