New Hampshire Truck Permits
---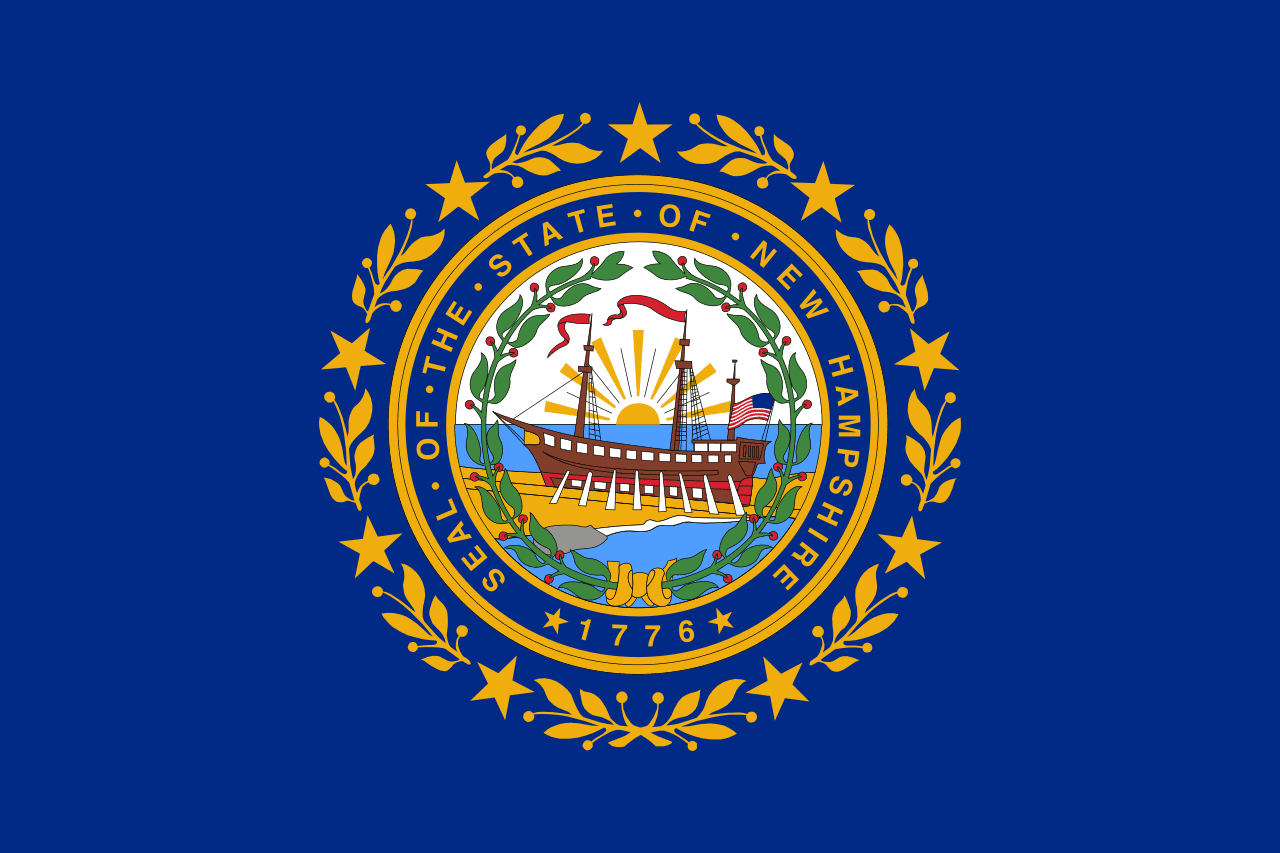 ---
---
Permits for Commercial Trucking in New Hampshire
As a commercial trucking business owner in New Hampshire, obtaining the necessary permits and filings can be a complex and time-consuming process. At TIS Trucking Services, we understand that navigating through state and federal regulations can be a daunting task, especially if you're unfamiliar with the process. That's why we're here to help simplify the process for you. TIS Trucking Services understands exactly what is required for different types of permits and filings.
---
An Overview of New Hampshire Trucking Permits
---
The Requirements for Obtaining a Permit in New Hampshire
Weight-Distance Tax Permits
New Hampshire requires operators of vehicles with a gross weight or registered weight of 26,001 pounds or more to obtain a Weight-Distance Tax Permit. This includes vehicles that pull double or triple trailers, as well as those hauling hazardous materials. To apply for this type of permit, you will need your company's federal employer identification number (FEIN), proof of registration from your home state, and evidence of financial responsibility such as liability insurance information.
Overweight/Overdimensional Permits
If you are hauling overweight or over-dimensional cargo, then you will need an Overweight/Overdimensional Permit. This is different than the Weight-Distance Tax Permit mentioned above because it applies only to single trips that involve loads that exceed legal dimensional limits such as exceeding widths on bridges or highways. You can apply for this permit online by filling out an application form and submitting it along with payment to the Department of Motor Vehicles (DMV).
Hazardous Materials Permit
Any trucker who wishes to transport hazardous materials in New Hampshire must obtain a Hazardous Materials Permit from the DMV. This permit is required if your load contains any hazardous waste, flammables, explosives, corrosives, poisons, etc., and it must be renewed annually. To apply for this permit, you must provide proof of compliance with all applicable federal regulations related to transporting hazardous material as well as evidence of financial responsibility such as liability insurance information.
What Permits Are Required for New Hampshire?
---
DOT Number

New Hampshire is one of the many states requiring commercial trucking companies to have a Department of Transportation (DOT) number. This number indicates the interstate commerce authority for the commercial truck and is allocated by the US Federal Motor Carrier Safety Administration. The DOT number is essential for New Hampshire businesses engaged in interstate trucking, as it allows them to legally move goods and products across state borders, compliant with New Hampshire state regulations. It also enables participating businesses to easily track their fleet of trucks and comply with safety standards in order to maintain proper legal standings. Obtaining a valid New Hampshire DOT number can be essential for businesses looking to stay within New Hampshire law and federal motor safety standards while engaging in commercial trucking.

Federal MC Authority

New Hampshire is no exception when it comes to motor carrier regulation. The New Hampshire Department of Motor Vehicles requires any commercial trucking authority operating within New Hampshire's borders to obtain a valid Motor Carrier (MC) number from the Federal Motor Carrier Safety Administration (FMCSA). This MC number is how New Hampshire's state government monitors commercial trucks and regulates the services being provided by these motor carriers. Without proper documentation, commercial truckers cannot legally operate in New Hampshire, which ensures public safety and keeps New Hampshire's roads and highways safe.

BOC-3 Filing

A BOC-3 filing is a federal filing required for commercial trucking in New Hampshire. This filing grants New Hampshire to remain apprised of any changes to contracting motor carriers as well as serve as a record of service agents, who are responsible for accepting service of process and communication from the Federal Motor Carrier Safety Administration. Furthermore, the filing ensures that motor carriers operating commercially in New Hampshire have appointed a service agent within the state and fulfills the statutory requirement of having representation necessary to defend legal claims against them. Completing and submitting this filing is an important step in starting up a commercial trucking business within New Hampshire and provides crucial protection for businesses down the line.

UCR Filing

Unified Carrier Registration, more commonly known as UCR filing, is a New Hampshire-based registration that applies to commercial trucking fleets with two or more vehicles. By requiring all commercial trucking fleets to register with New Hampshire's Unified Carrier Registration, nationwide systems are created that increase efficiency and safety on highways. This system allows individual states to cooperate in collecting up-to-date information about commercial carriers and monitor the compliance rates of interstate trucks. Thanks to unified carrier registration, New Hampshire can effectively manage safety standards for all carriers across the country, helping the industry move forward with consistent regulations.

2290 HVUT

New Hampshire is one of the few states that requires taxpayers to pay a 2290 Heavy Vehicle Use Tax (HVUT). This federal tax is implemented by the IRS, and it applies to commercial owners and operators who operate heavy vehicles with a gross weight of 55,000 pounds or more on public highways. The 2290 tax is intended to provide funds for the construction, maintenance and repair of public roads that are frequently used by commercial truckers. The tax rate is proportional to the gross weight of the vehicle.
We Can Help with Your Permits
Obtain the Right Permits for Your Needs
TIS Trucking Services offers comprehensive solutions for your commercial trucking needs in the state of New Hampshire. We provide a range of services that include filing for permits, securing registrations, and obtaining insurance, covering the entire process from start to finish. We recognize the importance of having all the necessary documentation in order, and our goal is to efficiently accomplish this task.
Our knowledgeable and supportive team is available to guide you through every step of the process, ensuring that you can focus on your core business. We take a methodical approach to the process, ensuring that everything is completed accurately and on time. If you have any questions or concerns, we're always here to help. Contact us today and let us take care of all your commercial trucking needs in New Hampshire.
Get Help With Your Insurance Requirements
Our parent company, The Insurance Store, offers a wide range of comprehensive insurance solutions for commercial trucks, personal vehicles, homes, and businesses in New Hampshire, in addition to our trucking permit services. We understand that each customer has unique needs and preferences, which is why we offer a diverse range of options to choose from.
Our team of insurance experts is dedicated to helping you find the perfect coverage that meets your specific requirements and budget. We prioritize your peace of mind by safeguarding what's important to you.
If you're interested in learning more about our insurance options, please don't hesitate to contact us at TIS. We are committed to providing you with exceptional service and assistance.
Truck Permit Services Available in All States
We also extend our trucking permit services to neighboring states of New Hampshire, including Maine, Vermont and Massachusetts. If you are in need of these services, get in touch with our team today to find out more!
---
Get Your NH Trucking Permits
---
Here is what Our Happy Customers have to say
---
Cynthia did a great job. Resolved my concern over the phone itself. Keep it up Cynthia! Really appreciate your help.

Cross Country
---
Excellent customer service!!!! Cynthia is best!!!

Miguel Villanueva
---
Excellent service with my insurance store and fast service my experience they really help me a lot and I had some questions and they explained to me good thank you Lindsay and Jenna 🙂

Veronica Chavez