---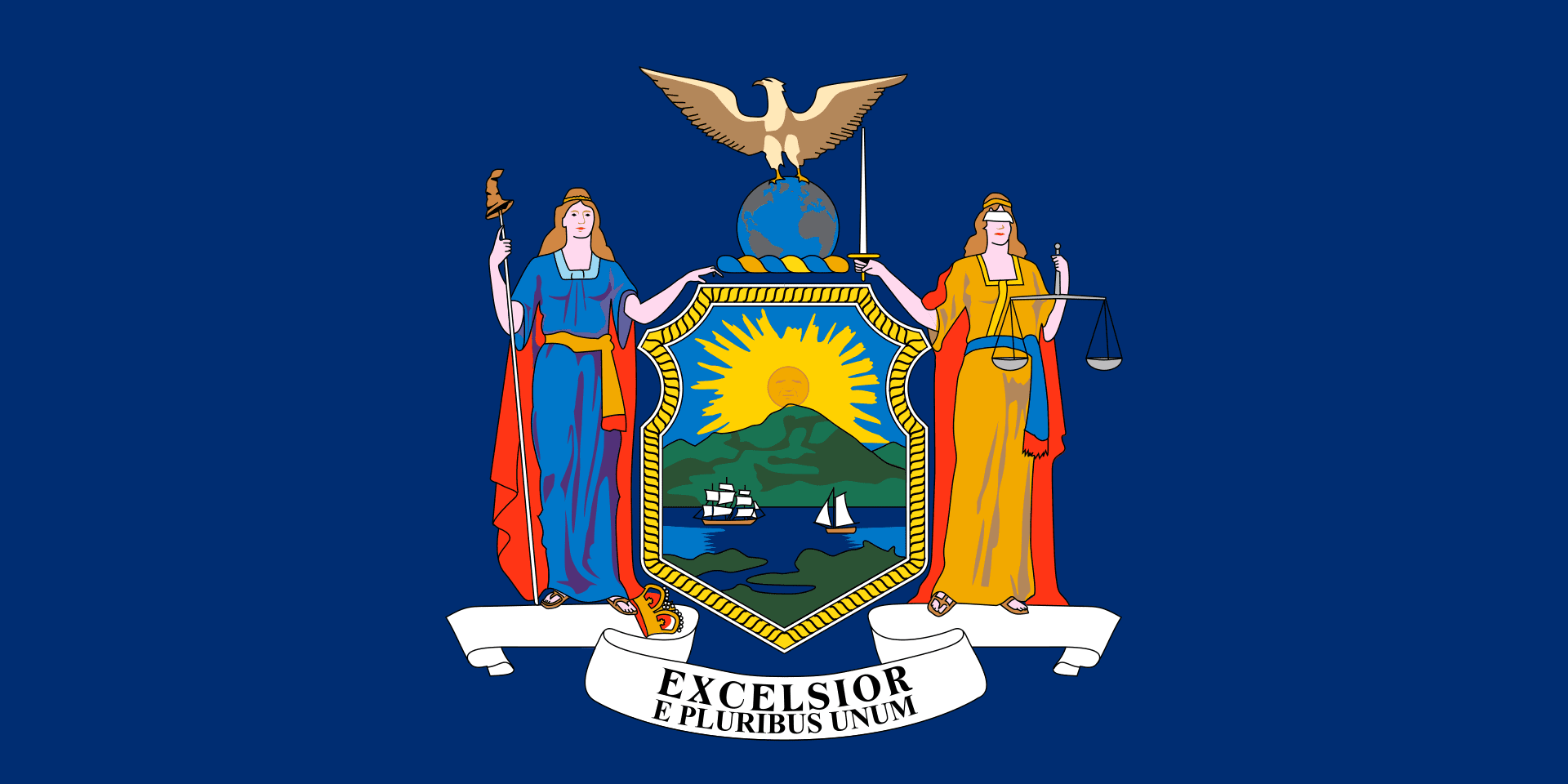 ---
---
Permits for Commercial Trucking in New York
At TIS Trucking Services, we understand that obtaining your commercial trucking permits and complying with state and federal regulations in New York can be a large task that requires a considerable amount of time and effort. However, it is an essential step that cannot be ignored if you wish to operate your business within the bounds of the law. That's where we come in – TIS Trucking Services is dedicated to helping you navigate this intricate process with ease. We'll collaborate with you to ensure that all the necessary paperwork is accurately filed, allowing you to concentrate on the day-to-day operations of your business. With the assistance of TIS Trucking Services, you can be confident that your filings are submitted correctly and on time.
---
An Overview of New York Trucking Permits
---
New York State requires truckers to obtain a special permit before they can operate their vehicles on certain roads and highways. This is to ensure that commercial vehicles are safe and compliant with federal, state, and local laws. The permits are valid for up to one year from the date of issue, after which they must be renewed in order to remain valid.
In order to obtain a trucking permit in New York, you must first meet certain qualifications such as having a valid commercial driver's license (CDL), passing the required tests and physicals, and having all necessary insurance coverage. Once these qualifications have been met, you can apply for the permit by completing an application form and submitting it along with any required documents.
Once your application has been approved, you will receive your New York trucking permit within 7-10 days via mail or email depending on how you submitted your application. It's important to note that some permits may require additional steps such as inspections by law enforcement officials before they can be issued. Once you have received your permit, it must be displayed prominently in the cab of your vehicle at all times while operating on public roads or highways within the state of New York.
What Permits Are Required for New York?
---
DOT Number

New York is home to thousands of commercial trucks, which means the New York Department of Transportation (DOT) has an important role to ensure that these vehicles are operating safely. As such, all commercial trucks in New York must be registered with a DOT number—a unique license plate assigned to each truck. This number allows New York's DOT to collect data on every commercial vehicle on the road and use it to track safety and compliance with traffic laws. It also serves as proof that a New York-based truck is permitted by the New York DOT to operate legally within the state's boundaries. For commercial truckers in New York, having a valid DOT number is key for staying compliant and keeping roads safe.

Federal MC Authority

New York motor carriers must abide by the Federal Motor Carrier Safety Administration (FMCSA) regulations when operating commercial vehicles. Obtaining a Motor Carrier (MC) number from the FMCSA allows New York motor carriers to be fully authorized to conduct business interstate, making it much easier for operators to transport goods across state borders. This federal commercial trucking authority grants New York motor carriers the same status as intrastate or interstate motor carriers when they are doing business in 48 contiguous states, Mexico, or Canada. It is essential for New York motor carriers to obtain a valid MC Number if they wish to engage in commercial trucking activities beyond New York.

BOC-3 Filing

A BOC-3 filing, or a "Designation of Process Agents" filing, is a requirement mandated by the New York State Department of Transportation as a federal motor carrier filing for commercial trucking companies. This filing is necessary to operate in New York and to be able to offer services, including arranging shipments in all states. The New York State Department of Transportation gathers this information in order to form consistent and up-to-date records that enable commercial truckers to operate ethically and safely on roads all over the US. Without this licensing process it would be difficult for New York officials to ensure that passenger and cargo vehicles are kept safe for transport across the country.

UCR Filing

A Unified Carrier Registration (UCR) filing is a mandatory commercial trucking regulation that New York enforces as part of the national UCR agreement. This agreement requires commercial fleets to register their vehicles engaged in interstate commerce. To effectively enforce this policy New York assesses an annual fee from each licensed commercial truck and bus, which can be managed through registration with a qualified Unified Carrier Registration Group. With New York's UCR filing requirements, the state seeks to maintain a unified interstate shipping system by tracking the financial responsibility of commercial fleets on New York highways.

2290 HVUT

New York truck owners dealing with commercial trucking must know about the 2290 Heavy Vehicle Use Tax (HVUT). This tax applies to bettering commercial trucking infrastructure across New York state and is imposed on heavy motor vehicles that weigh over 55,000 pounds with motive power. The IRS is the federal government body that collects HVUT payments annually, through its 2290 form. New York drivers must file this form each year to ensure they provide their fair share of taxes for public roads and highways.
We Can Help with Your Permits
Obtain the Right Permits for Your Needs
TIS Trucking Services provides a comprehensive range of services to cater to your commercial trucking requirements in New York. Our offerings include helping you file your permit, secure your registration, and obtain your insurance. We realize the importance of maintaining your paperwork, and we will do everything possible to assist you in completing these tasks quickly and efficiently.
If you are uncertain about where to start, our friendly and knowledgeable staff can guide you.  We will walk you through the process step-by-step, ensuring that you are stress-free. Furthermore, we are always pleased to respond to any questions you may have along the way.
Contact us today and let us assist you in managing all your New York commercial trucking needs.
Get Help with Your Insurance Requirements
Our parent company, The Insurance Store, can also help with your insurance needs for your commercial trucks, personal vehicles, home, and business. We have a wide range of options to choose from, so you can find the ideal insurance coverage for your needs. No matter what type of insurance you are in need of, we can help you find the best coverage at the most competitive prices. Let our team at TIS help protect what's important to you.
Truck Permit Services Available in All States
We also provide trucking permit services for states neighboring New York.  These states include Pennsylvania, New Jersey, Vermont, Massachusetts, and Connecticut. Reach out to our team today and learn how we can assist you with all your trucking permit needs.
---
Get Your NY Trucking Permits
---
Here is what Our Happy Customers have to say
---
Glena is Amazing!!! The TIS team is ideal. Highly recommended for all of your needs.

Austin Cordova
---
Glena has been helping me with my Hot shot transportation insurance and fixing everything my previous broker did wrong I am so happy and glad that I went with her hands-down best people to deal without a doubt.

Juan Gaxiola
---
The Insurance Store is by far the best insurance agent we've ever had for our trucking business. Going on 4 years with them. They always make sure to take care of my insurance needs in a timely manner. Very important for my business. Thank you Anni Hallmark, Selene Vega, Claudia Gutierrez, and everyone else at The Insurance Store for always being so attentive.

Simon Tafoya Jr.