Pennsylvania Truck Permits
---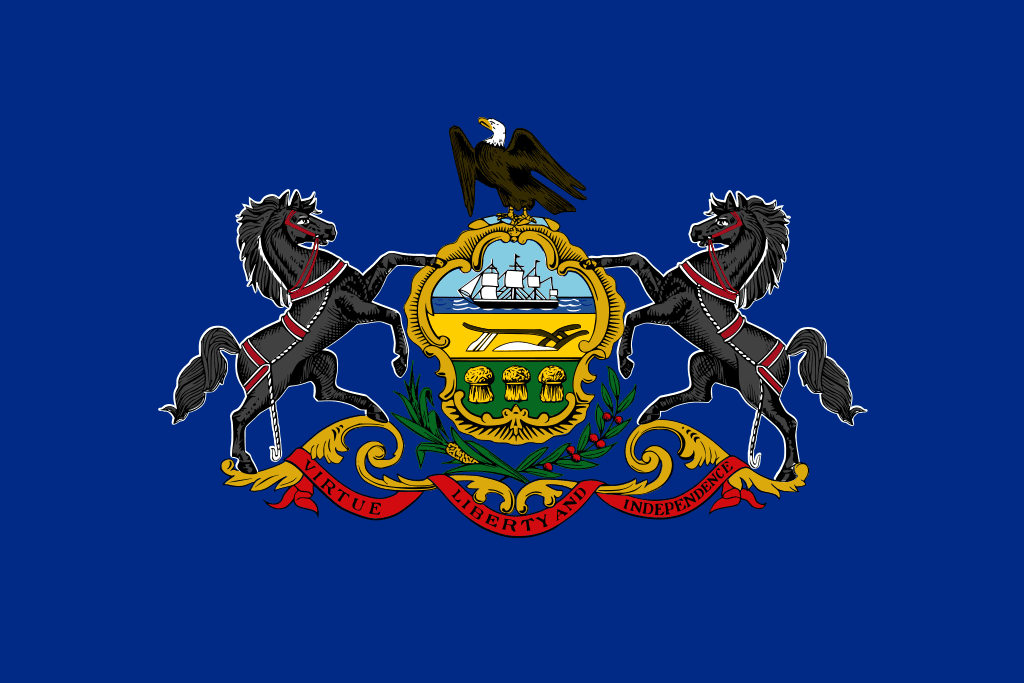 ---
---
Permits for Commercial Trucking in Pennsylvania
At TIS Trucking Services, we understand that obtaining your Pennsylvania commercial trucking permits and fulfilling all necessary filings can be a challenging and time-consuming process. However, it is a critical step in ensuring that your business operates in compliance with both state and federal regulations. That's where we come in to help. We'll collaborate with you to ensure that all of the appropriate paperwork is accurately filed, freeing up your time to focus on the day-to-day operations of your business. At TIS Trucking Services, we have the expertise and experience to streamline the process and ensure that everything is submitted correctly and promptly. Contact us today to learn more about how we can assist you in obtaining your Pennsylvania commercial trucking permits and filings with ease.
---
An Overview of Pennsylvania Trucking Permits
---
The type of permit that you need depends on the size and weight of your vehicle as well as the route that you plan to take. The most common types of permits for truckers in Pennsylvania are:
Overweight Permit - allows an overweight vehicle to transport goods from one point to another without interruption or delay.
Oversize/Overweight Permit - allows an oversized or overweight vehicle to travel on certain routes across the state.
Hazardous Material Permit - allows a vehicle carrying hazardous materials to transport those materials from one point to another without interruption or delay.
Trip-Specific Overdimensional and Overweight Vehicle Permit - allows an oversized or overweight vehicle to travel on a specific route, usually over a short distance, for a single trip.
What Permits Are Required for Pennsylvania?
---
DOT Number

Pennsylvania requires commercial truckers to get a DOT number before they can drive within the state. The Department of Transportation (DOT) number is assigned to each vehicle registered with Pennsylvania and serves as unique identification for each trucking company. The DOT number is a safety mechanism that helps Pennsylvania ensure only qualified commercial vehicles are on their roads, since these vehicles can be subject to enhanced scrutiny regarding insurance and other health criteria. Pennsylvania imposes stringent laws on all commercial truckers, who must obtain the DOT number in order to remain compliant and avoid possible fines. With this important number in hand, Pennsylvania's commercial truckers can lawfully deliver goods all across the state.

Federal MC Authority

Pennsylvania motor carriers are at the mercy of the Federal Motor Carrier Safety Administration (FMCSA) regulations when it comes to commercial trucking authority. Pennsylvania motoring companies have to register with FMCSA and obtain an Motor Carrier (MC) number in order to be compliant with federal requirements. A Pennsylvania motor carrier must make sure that they are aware of all federal regulations, as well as Pennsylvania regulations, and must adhere to both in order to operate. Companies must also keep in mind registration renewal deadlines, because failure to meet these will result in loss of operating privileges until reinstatement. The MC number is a vital piece of information for Pennsylvania motor carriers; it is used by state law enforcement and the FMCSA for identification, as well as for important information such as HOS logs, vehicle inspections, and any violations found by law enforcement during roadside inspection.

BOC-3 Filing

Pennsylvania commercial trucking companies who want to operate interstate must complete a federal filing known as a BOC-3 form. This filing assigns a legal representative for the Pennsylvania commercial trucking company, who is then responsible for receiving and answering legal documents on behalf of the Pennsylvania commercial trucking company. The BOC-3 filing is very important when it comes to operating in interstate commerce and any Pennsylvania commercial trucking company that wants to do so should make sure they have filed the necessary paperwork.

UCR Filing

A unified carrier registration UCR filing is an annual filing requirement of Pennsylvania's called the Pennsylvania Unified Carrier Registration (PA UCR). This type of registration is specifically designed for commercial trucking fleets that travel across state lines. Each Pennsylvania fleet needs to register its buses, trucks and trailers with Pennsylvania's PA UCR program. Pennsylvania provides a convenient online platform for fleets to easily manage and pay the requisite fees. After submitting the required paperwork, carriers will receive official documentation that they have complied with Pennsylvania's PA UCR regulations. This is an important step in ensuring responsible commercial trucking practices on Pennsylvania's roads.

2290 HVUT

Pennsylvania is part of a federal law that requires commercial trucking operators to file the IRS 2290 Heavy Vehicle Use Tax (HVUT) report. This 2290 HVUT is an annual tax that must be reported to the IRS. It applies to vehicles over 55,000 pounds used on public highways and is used by the Pennsylvania Department of Revenue to keep track of Pennsylvania's commercial trucking activity related to fuel usage or road maintenance. Pennsylvania Commercial drivers are required to pay a fee which is based on their truck's weight and number of miles traveled within Pennsylvania with the goal of generating revenue for road maintenance and other improvements. Failure to comply with these regulations can result in serious penalties from both Pennsylvania and the IRS.
We Can Help with Your Permits
Obtain the Right Permits for Your Needs
At TIS Trucking Services, we're dedicated to providing a comprehensive range of commercial trucking services that meet all your needs in Pennsylvania. We understand that managing paperwork can be a daunting task, which is why we're committed to supporting you at every step.
We offer various services, including assistance with filing permits, securing registration, and obtaining insurance, to ensure that all of your requirements are met. We recognize the importance of having all of your paperwork in order and strive to make the process as seamless as possible for you.
We're always available to address any questions or concerns you may have. So why wait any longer? Contact us today to take advantage of our reliable, efficient, and comprehensive commercial trucking services in Pennsylvania.
Get Help with Your Insurance Requirements
In addition to our commercial trucking services, our parent company, The Insurance Store, can assist with your insurance needs for your personal vehicles, home, and business. We offer a diverse range of insurance options to choose from, ensuring that you find the coverage that suits your needs perfectly. Our team is dedicated to providing the best insurance coverage at the most competitive prices. Let us help safeguard the things that matter most to you. Contact us today to learn more about our extensive range of insurance options.
Truck Permit Services Available in All States
TIS Trucking Services delivers top notch trucking permit services to not just Pennsylvania, but also to the neighboring states of Ohio, West Virginia, Maryland, New Jersey, and New York. Let us help you simplify the process and ensure that you remain compliant with all state regulations. Let's talk today!
---
Get Your PA Trucking Permits
---
Here is what Our Happy Customers have to say
---
Kelli was most helpful. Fast in getting good insurance quotes. Takes you through the quotes to get the best. I'd recommend to everyone looking for truck insurance.

Peter Kariuki
---
It was a pleasure working with Joe on insurance quotes. Whether through emails or phone calls he had quote options and was always available to answer our questions. I feel he worked in our best interest throughout the process.

Cindy Stoughton
---
Outstanding service. They listen very carefully and give you too much respect. Any time I am asking to send broker proof of insurance within a minutes they always send. Very polite and helpful . Maintenance person also outstanding and very very nice. My practice experience are awesome and outstanding. I recommend all truck driver.

Mohammad Mirza