We are pleased to introduce Oona Joseph, a remarkable individual whose journey from humble beginnings as a child in Belize to her current role at The Insurance Store is a story of perseverance, resilience, and unwavering commitment. Oona's life narrative is a testament to her unwavering determination and deep-rooted values, forged through a life shaped by challenges and triumphs.
Oona was born and raised in Belize City, Belize in a tight-knit family. Growing up with her mother, sister, and brother, she faced economic challenges. Her mom was a hard worker and ensured her children were loved regardless of their financial situation. Her family was remarkably large. Because her mother was one of 13 children, her life was full of fun times with relatives that contributed significantly to the richness of her upbringing.
Despite the odds, Oona's hunger for education and self-improvement burned bright from a young age. She was the only one in her family to attend high school and later, in 2013, graduated from the University of Phoenix with a Bachelor of Arts degree in Accounting. These achievements stand as a testament to her unyielding dedication and commitment to her own growth.
Her life took a challenging turn in 2000 when Oona faced a life-threatening car accident that caused her to be pinned under the dashboard, leading to a fractured leg. What followed was a period of intense physical and emotional struggle. Yet, Oona's resilience proved unbreakable. Through multiple surgeries, including reconstructive procedures and bone grafts, she emerged stronger than ever, determined to overcome adversity, and build her future.
Oona's journey into the professional world began in 2004 where she worked as a Legal Assistant for an Attorney in Oakland, CA. In 2005, she joined Farmers Insurance as a customer service representative. Her dedication led her to earn her license in Property and Casualty as well as Life/Health. By 2011, she had established her own insurance agency.
Her time with Farmers Insurance was marked by remarkable achievements. Oona's commitment to her work led to the writing of an astounding 33 life policies in a single month. Notably, she secured a place in the prestigious "Topper Achievement Club", one of the hardest to achieve. She stood as the leading writer of motorcycle and specialty lines insurance policies in her district.
In 2019, Oona sold her agency, marking the end of one chapter and the beginning of another. She embraced a new challenge by becoming the district trainer for new agents, which allowed her to showcase her leadership and expertise. Even as the COVID-19 pandemic reshaped work dynamics, Oona adeptly transitioned to remote training.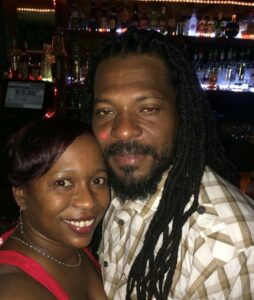 In 2020, Oona's journey took on yet a new chapter as her family embarked on a significant milestone by relocating to Texas. Her mother, who had joined her in the United States in 2003, remained a steadfast presence, alongside her husband, son, and their loyal American Bully companion dog, Cookie. This pivotal relocation coincided with Oona's new role at The Insurance Store. Her desire to connect with colleagues and thrive in an office environment resonated deeply with her sociable nature and fervent drive for interpersonal connections.
Beyond her professional pursuits, Oona derives joy from her dual passions for travel and culinary exploration, with a special affection for the flavors of Belizean cuisine. Her interests extend far beyond the kitchen – she also finds solace and satisfaction in the world of crafting, expressing her artistic spirit through sewing, crochet, and embroidery. Oona's love for travel is beautifully embodied in her favorite destinations. She loves tranquil Monterey, California, lively Miami Beach, Florida, Mexico, and Guatemala. To her, travel is a means of experiencing different cultures' ways of life and allows us to appreciate diverse perspectives, an ethos that resonates with her belief in the value of pushing herself to embrace new endeavors.